Cater2.me works with some of the most exciting local caterers, food trucks, and restaurants in Chicago. We not only strive to bring their unique cuisines to our clients, but also to aid in the ultimate success of their businesses.
We try to foster special relationships with all of our vendors, sharing in both their trials and milestones. Adversity is sometimes the cornerstone of making an idea into a reality. Three of our Chicago vendors La Adelita, Karl's Craft Soup, and Brix Catering know this all too well, rising to prominence out of misfortune.
Brothers Alexis and Teddy Vejar took a chance debuting on the Chicago food truck scene. For just under $10,000, they refurbished an ice cream truck they found in Cincinnati. With this truck, they willed La Adelita — a food truck serving up Mexican street food — from mere concept to existence in less than three months.
"When we went out, we were on borrowed time," Alexis said. "We had like zero money to begin with and had spent it all."
With this huge risk already on their shoulders, life threw a monkey wrench into the brothers' plans. On their first morning out, the truck broke down in the middle of Canal Street, one of the tightest, busiest thoroughfares in downtown Chicago. They were already late for their lunch deliveries, and here they were, broken down in the middle of the road. So, Teddy worked on the truck while Alexis tried flagging down customers. Eventually, the police got involved, because their stalled truck was obstructing traffic. After a grueling three hours, they got their truck started.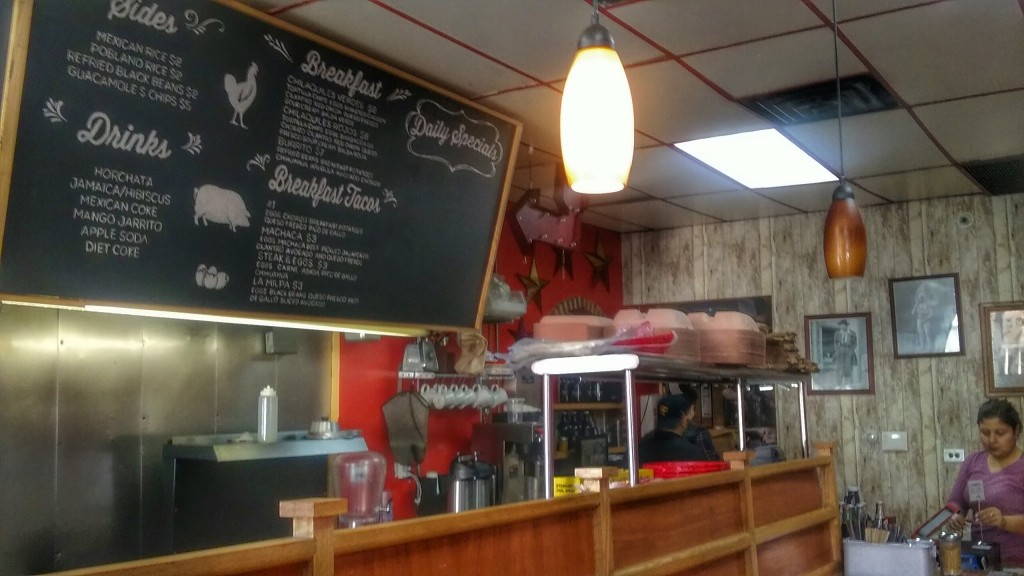 "We just parked somewhere. We had no idea where to do it," Alexis said about their first time out. Unfortunately, they only sold one sandwich. After getting through that painful first day, the two went home, ate some of the leftovers, and with heavy hearts, threw away the rest of the food they had prepared. "I think tears were shed," Alexis said with a laugh. "We did that a couple more days, but by the end of the summer we were selling out of our food."
The idea for La Adelita came about because of the recession. Alexis struggled to find a desirable kitchen job. Keeping themselves afloat with carpentry work, Alexis and Teddy both wanted something stable but with the freedom of self-employment. "We were looking for an opportunity," Alexis pointed out.
So the brothers decided to make their own. They lacked the funds for a full-fledged restaurant, but starting a food truck seemed feasible. Alexis and Teddy spent the first month and a half planning and conceptualizing the groundwork for what La Adelita would be. "I knew exactly what kind of food I wanted to make," Alexis said. "I knew exactly what kind of vibe I wanted the truck to have."
The brothers intended to start with the food truck, to start catering within the first two years, and to open a restaurant within the first four. "The catering came pretty easily because we got most of our sales by word of mouth," Alexis said. "Actually, Cater2.me was the first 3rd-party service we worked with."
Through all of the difficulties, the brothers have been able to keep to their plan. Last year, the two opened a second restaurant, Jarabe Mexican Street Food, a lunch stop for the nearby hospital, law firms, and schools.
"Our whole world is food on the go," Alexis points out, referring to their emphasis on quality and convenience.
The brothers' cultural heritage inspired them to start their businesses and share their food with the masses. They both grew up in Mexico with a food-centric family who often traveled. Their menu started with Mexican street food staples, and then they would add their own unique twists with refined rubs, marinades, and cuts.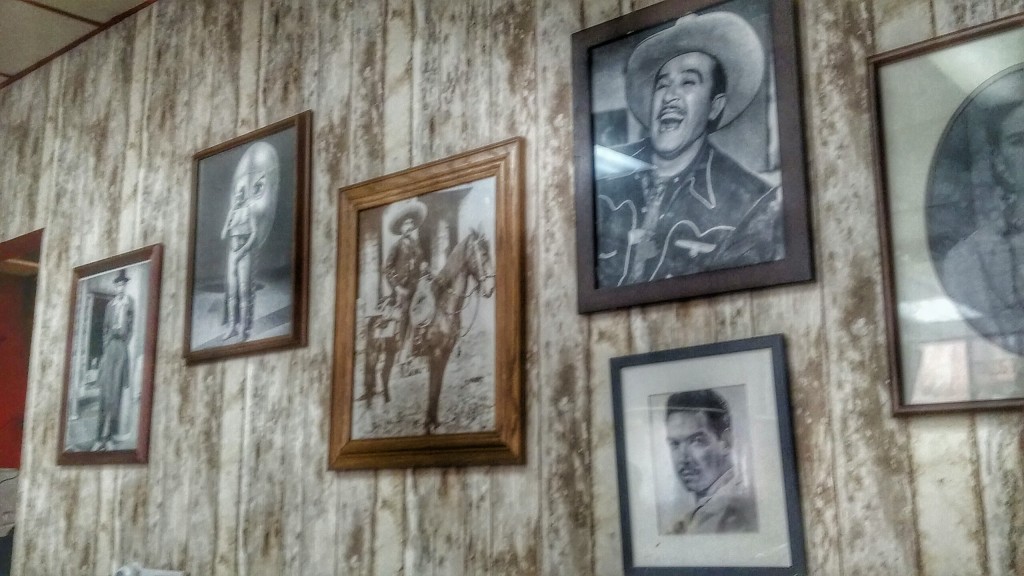 "Everyone loves a steak taco, but instead of just marinating the meat with lime juice, we have four or five different acids that all do slightly different things, making each version distinct," Alexis said.
The Vejar brothers want to continue growing and are preparing to revamp the La Adelita food truck. They also have plans to open another restaurant. However, Alexis said that they are intending to stay realistic, growing in a gradual and sustainable way. This approach led to their initial success and the brothers plan to stick with it.
"We didn't want to bite off more than we could chew," Alexis commented. "We were perfectly content taking our time and learning, so we could do more."
Karl Bader knows soup. In fact, he had ambitions of becoming a one-man soup operation, but he wasn't sure if the idea had the makings of a successful business. Karl put it to the test at the busy Dose Market, a seasonal Sunday flea market with upscale crafts and artisanal food.
Karl worked in a commercial kitchen, where a friend and colleague suggested he attend Dose Market to see if his craft soup idea could get off the ground. "I went in nervous as hell," Karl said. "Thank god people bought it."
Karl's initial success at Dose Market led him to sell his soups at other similar markets where he experienced similar success. He was on to something.
Karl turned to making craft soups after his soup, salad, and sandwich restaurant failed. While well reviewed, the restaurant lacked enough of a following to keep it afloat. After this setback, Karl wanted to focus in on his real passion: soup-making. Moving forward, he thought a more niche approach might get more traction. So, he dropped the storefront, rented a kitchen, and tried again from scratch.
"Because of where things are at in Chicago, cooking-wise, I wasn't worried about being super niche," Karl said. "No salads, no sandwiches, no entrees—just soups."
Karl's craft soups are inspired by the produce and tastes of the seasons. "Most of the stuff I do is farmers market based," he said. "It's all based on what I'm actually seeing, picking up, and bringing home."
By shopping seasonally, Karl uses fresher ingredients and keeps his flavor profiles new and interesting. In early summer, he often uses a variety of greens – like asparagus, peas, mint and tarragon. Then, in July, he incorporates corns and peppers. In August, as the tomato harvest begins to ripen, he throws those into the mix. As the weather shifts and autumn sets in, Karl focuses on heartier flavors like squashes and other cooler climate veggies.
Karl hand-makes every soup in small eight gallon batches that sell out quickly. He says this approach sets him apart from competition. "A lot of people make 300 gallons of soup and then just let it sit in a freezer. They sell this slowly over the course of a month," Karl observed. "I make it, then I sell it. That's why it's going to taste better."
Karl bases his business model on what he learned from his unsuccessful restaurant. "I was making a lot of supply and trying to find demand for it. Whereas now, I'm chasing demand and having supply meet it," Karl said. "I can go to where the business is at, whether that's a farmers market or to Cater2.me clients."
Focusing solely on farmers markets, catering, and a handful of retail accounts gives Karl consistent profit margins because it helps him avoid waste. This model also allows Karl to plan for costs in advance.
"That's one of the best things about Cater2.me, honestly. People book pretty far in advance so I can see how much revenue is coming in the door and when," Karl mentioned of his partnership with Cater2.me. "If you have a restaurant, you have no idea what to expect."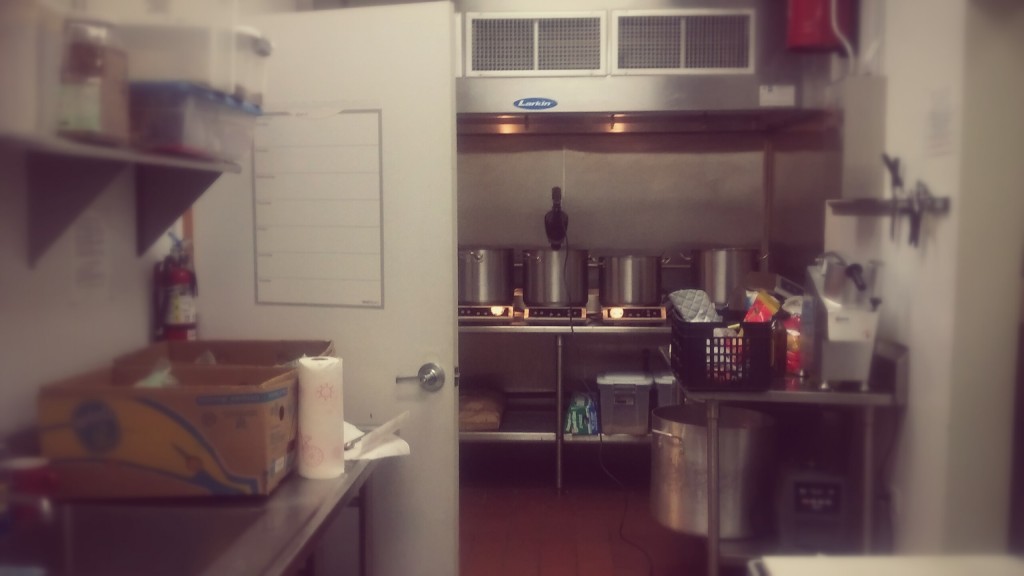 Karl works with very few people in crafting his soups. He has a hand in cooking every batch he sells. "I feel like every soup is like my kid, so I just don't feel comfortable serving it if I haven't tasted and prepared it," Karl laughed.
The customer feedback his soups receive are worth the extra time and effort of such a hands-on approach. "There's nothing more satisfying to me than doing a delivery for a big lunch and people start waiting in line. People are like, 'nobody ever gets in line but when you come, we do,'" Karl smiled. "It's so gratifying to me that it makes it all worth it."
Before starting out on his own, Zach Greatting worked as an assistant sommelier at Michelin star restaurant Ria. It came as a complete surprise when he received a seven-day notice that Ria was closing down. On the surface, this was bad news for Zach: it would put him out of a job. However, he saw an opportunity to go into business for himself.
With a background in both food and wine, a culinary college education, and experience working at two Michelin restaurants, Zach believed he had the know-how to get started. "Halfway through, I thought 'I can cook, and I'm a somm,'" Zach thought. "I could do this by myself."
He started small, doing private food and wine pairings in people's homes, more as a passion project, but word spread fast. With the closure of Ria, Zack took on a wine sales job to support himself day to day as he started planning for what would become Brix Catering.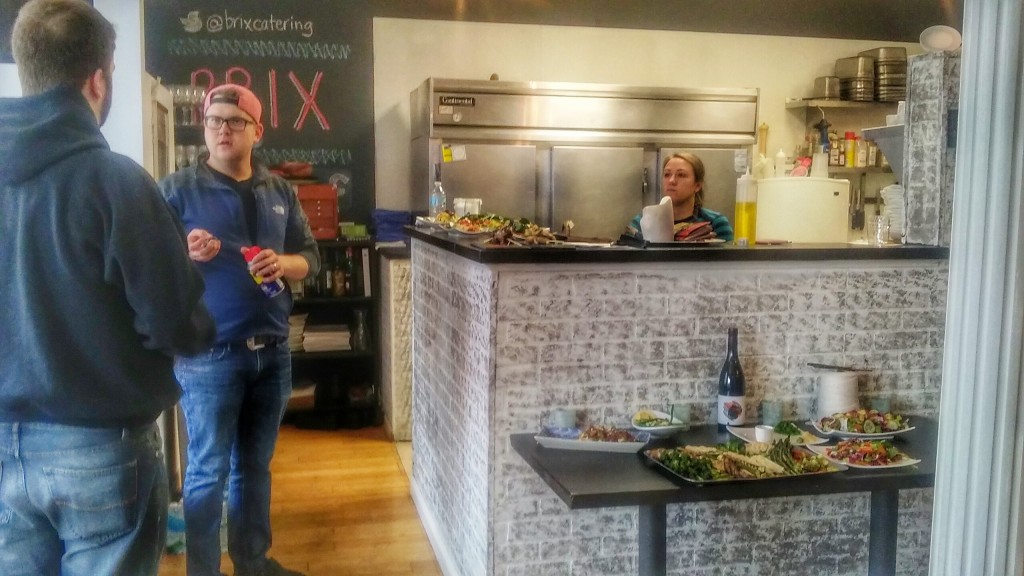 "I wanted to cook, but I also wanted to be involved in wine. I wanted to do a bit of everything," Zach said. "Basically my dream job didn't exist, so I made it myself."
Zach didn't take any money home from Brix Catering for two years. He got by by selling wine during the day while catering events at night. "There were days I would start work at eight in the morning and not be done cooking till three in the morning," Zach described. "It takes a toll on you, but it's worth it one hundred percent because I built something. Now I don't have to work for anyone."
Zach gives a lot of credit to his wife, Julia, who helps him run Brix Catering. "Julia also worked a full-time job all the way up until January of this year. She has helped me all along the way," he said. "Everything from doing dishes, being a server, bartending, and even being a chef for the night."
Zach's love of travel and food inspired the idea for Brix Catering. "We travel around as much as we can and go to eat as much as we can," he mentioned. He and his wife's favorite part of their job is researching new dishes by honing in on the coolest components of the meals they like. "We go and have an awesome dinner and then try to figure out how we can make it into a form that would suit Brix, as tiny appetizers or a big tray for corporate offices."
Zach and Julia successfully grew Brix Catering from a $25,000 a year business its first year to almost six times that in revenue now.
"My whole shtick is we don't buy anything until we've already sold it," Zack discussed of his approach to catering. "I don't have any food cost or waste issues because if I work out a custom menu with you, then I just buy what I need; that's it."
Zach's success has been in part due to leveraging any opportunity to get his food in front of people. "The great thing about partnerships like Cater2.me is that it gets our food out there," Zach said. "You never know if the CEO of the office is eating that day."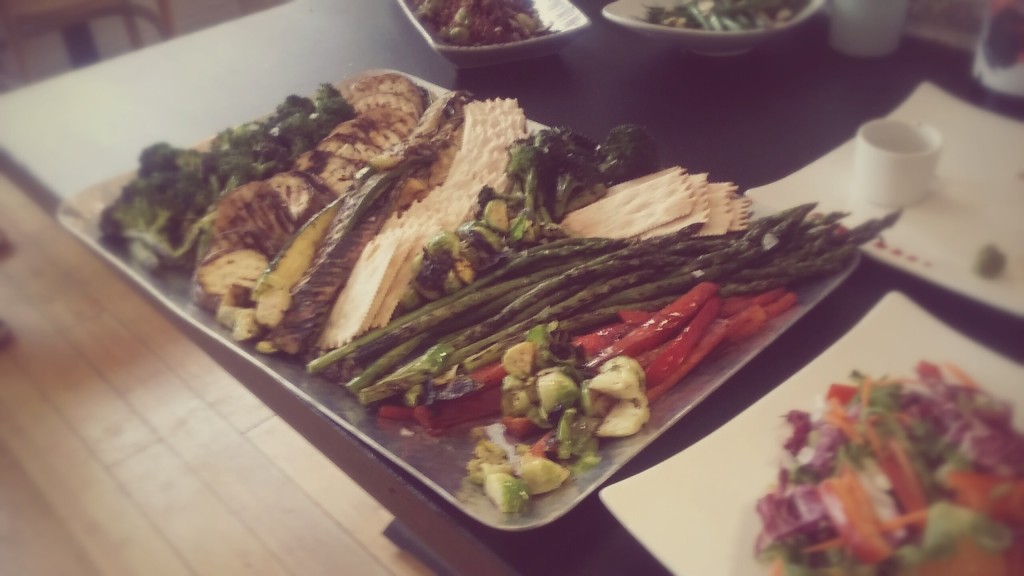 With this in mind, Zach takes every order seriously. "You can't go, 'oh this is just a Cater2.me drop-off that's in aluminum pans.' I don't think of it like that," he said. "I want it all to be beautiful and tasty."
Zach's best advice for anyone looking to grow a business is to be shameless in networking and promotion. "No one cares if you succeed in this world," he mused. "So you have to shout it from the rooftops that you're proud of what you do and that you own this business."