It's 2:00 PM. You're at your desk, crossing off tasks on your to do list, when suddenly an email comes through from your boss. The subject line reads: "HOLIDAY PARTY."
You knew this moment was coming, but not so soon. The time to plan your office holiday party has come!
Sound familiar? Offices are planning their holiday parties further in advance. This allows time to plan bigger, more extravagant events.
We all know Office Managers naturally throw the best parties. It's time to show the team how your ferocious attention to detail can a great way to help everyone cut loose!

Cater2.me is partnering with Swill, an alcohol delivery and experience service, for client holiday parties and happy hours. We asked Andrew Young, the co-founder, about the benefits of hosting office happy hours.
Young said, "Office happy hours are a great way to unwind. They create opportunities for management to interact with employees and fosters an environment where different departments can interact. Most offices opt for wine and beer for happy hour, but some are looking to go above and beyond, offering cocktails or bourbon tastings to change things up."
When it comes to food, we're the experts, but we asked our friends at Swill for insight on which drinks to pair with common party and happy hour bites. Here's what they recommended:
Charcuterie
Prosciutto will usually have a saltier profile than jamon, which is more sweet and nutty. White and red wines pair well with both. These cured hams also go well with sparkling whites such as Cava and zesty whites like Sauvignon Blanc or Pinot Grigio. If you prefer reds, you can't go wrong with a Chianti or a Pinot Noir.
If you're munching on Salumi, you can
expect something that is chewy, spicy, and sweet. Sparkling wine works well with those tastes, as it will wash away the fat and salt. If you're sticking with red wines, a nice bottle of Lambrusco will work.
Cheese
The list is endless for wine and cheese pairings, so we'll cover some of the more popular selections. Bloomy cheeses like Brie and Camembert can range from mild and slightly chalky to decadently gooey and quite strong in flavor. Un-oaked Chardonnays and sparkling whites are your best bets to pair with them.
Hard cheeses, such as Cheddar, Pecorino, and Gouda, have a saltier profile than most. So, pairing these cheeses with reds like Merlot or Cabernet does wonders. And if you are lucky enough to enjoy freshly-made Ricotta, Mozzarella or Burrata, grab yourself a cold, crisp glass of white wine like Pinot Gris, Sauvignon Blanc, or Chenin Blanc.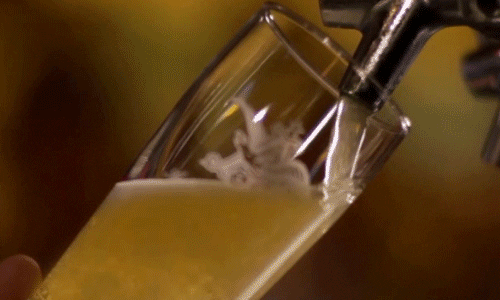 Hot Wings
Hot wings need an alcohol partner to cool their spiciness. American-style pales ales and IPAs are the way to go with wings. The juicy, citrus, hoppy flavors of these beers go well with spicy wings. If you're looking for a non-beer pairing, remember to avoid anything that is very high in alcohol content.
Cookies & Cupcakes
Dessert and wine go hand in hand! Cabernet Sauvignons and Merlots pair very well with the sweetness of the chocolate in chocolate chip cookies or in the chocolate frosting on cupcakes. You might also consider a Port wine. For cakes and cookies with a lighter flavor, like vanilla, Chardonnays are the perfect pairing.
Chips & Guac
Spicy Mexican foods go great with Mexican beer. Having an ice cold Corona, Tecate or Dos Equis Amber with a wedge of lime is the perfect pairing for chips and salsa. They help balance the kick of this popular appetizer.