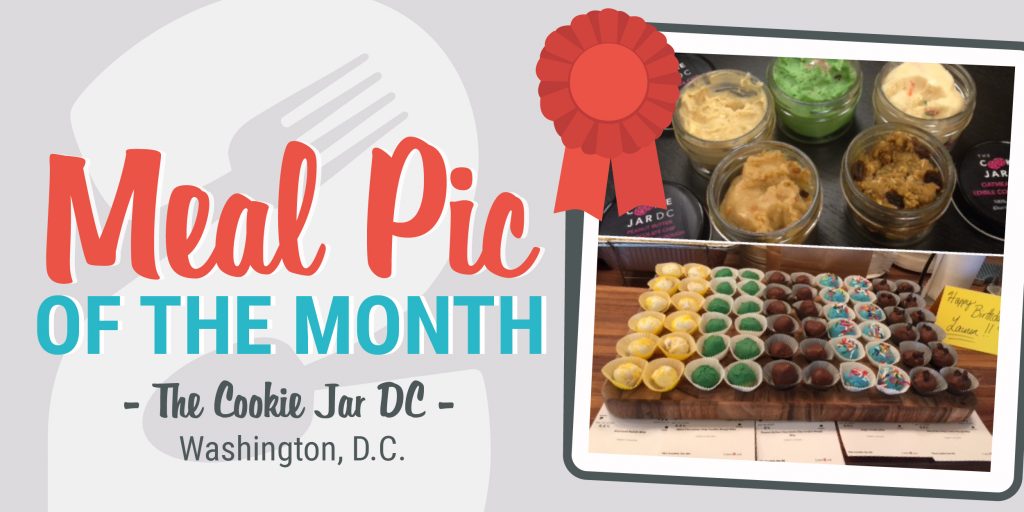 DC was recently named by Bon Appetit Magazine as the Restaurant City of the Year! So, it's no surprise to us to see innovative and exciting new food vendors in the District. Today, we're featuring The Cookie Jar DC.
This vendor's motto is indulge your childhood cookie dough craving, something they live by. Lindsay Larner founded The Cookie Jar DC when playing around in her kitchen looking for something fun to do. Now, that fun activity has become her passion and her business!
She has created these edible eggless cookie dough combinations, which are safe to eat straight from the jar. Their eggless nature also means that these desserts are vegan. Sample flavors include classic chocolate chip, sugar cookie funfetti, peanut butter chocolate chip, oatmeal raisin, and double chocolate M&M. She also offers chocolate-covered cookie dough bites in a variety of flavors.
When we send The Cookie Jar DC to your office, we know we're guaranteed to have delighted clients! Let us know if your team would like to try them out.