With the final cold spell of the season now past, fresh summer foods are hitting farmers markets. We've taken five of these staple summer ingredients and worked with our chefs to turn them into one-of-a-kind menus.
Here are just a few of the delicious summer menu items that you should act on now, while they're at their freshest.
Blueberries:
While many berries peak during the summer months, blueberries take the cake because they're the richest in antioxidants. Starting your workday off with a berry crunch blast acai bowl from Daily Juice Cafe in Austin is the perfect way to kick-start your morning. This particular acai bowl is made up of a blend of acai, peaches, strawberries, banana, and apple juice, topped with blueberries, chia seeds, and granola.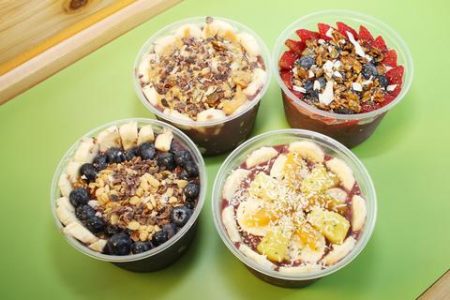 Watermelon:
With temperatures rising, watermelon makes for the perfect summer food. You can enjoy it in a delicious summer salad. One of our favorites is the savory watermelon-tomato salad with goat cheese from Beef King in Denver. It's made with fresh watermelon, tomato, red onion, and fresh basil, all tossed in a house-made balsamic vinaigrette. It can be a refreshing start to your meal – or a great entree salad!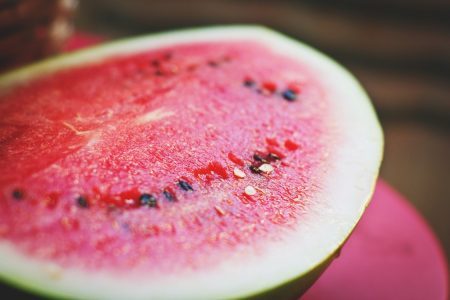 Limes:
Did you know that limes are the only citrus fruit that are at their best in the summer? Whether added for a tang of citrus in fresh guacamole or squeezed onto a fresh fish taco, limes add the perfect amount of zest to summer dishes. One of our favorite ways to use limes is over grilled summer steak. San Francisco's Bun Mee has a Juicy Steak Banh Mi dish that's perfect as a summer meal. It's made with perfectly-grilled steak and topped with a lime pepper aioli, pickled cabbage, shaved onion, pickled carrot and daikon, cucumber, jalapeno, cilantro, and crispy shallots. You can enjoy this lime dish with mango salad for even more freshness.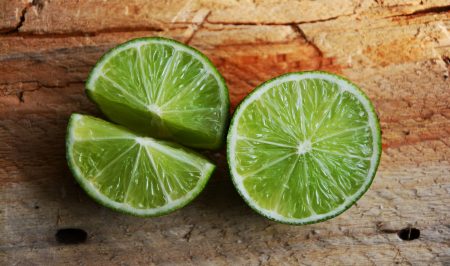 Basil:
Basil may grace your produce stand year-round, but summer is truly its best season. We love adding basil to seasonal dishes because it adds a delicious and unique flavor to a variety of summer meals and sweet treats. One great way to beat the heat is a summer popsicle truck at the office. Peteybird in Denver can thrill your group with refreshing popsicles, whether for a summer picnic or for a birthday celebration. Each unique popsicle is made with the freshest summer ingredients. From strawberry basil popsicles to pineapple habanero ones, there's sure to be a favorite flavor for everyone in your office.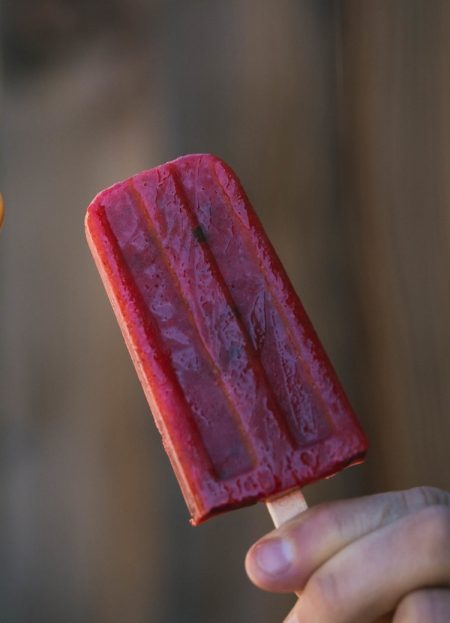 Corn:
We've been waiting patiently for the arrival of sweet summer corn! While the winter months may have you thinking of delicious chowders, the summer months are when this summer favorite truly shines. Even though corn is available year round, its peak season is May through September; that's why its flavor is even sweeter in the summer months. You can eat it on the cob, or mixed into a dish, if you're concerned about making a mess at the office. In Chicago, we can bring a fresh corn and tomato salad from Huegah straight to your office. Did we mention that tomatoes are also a summer staple? Win win.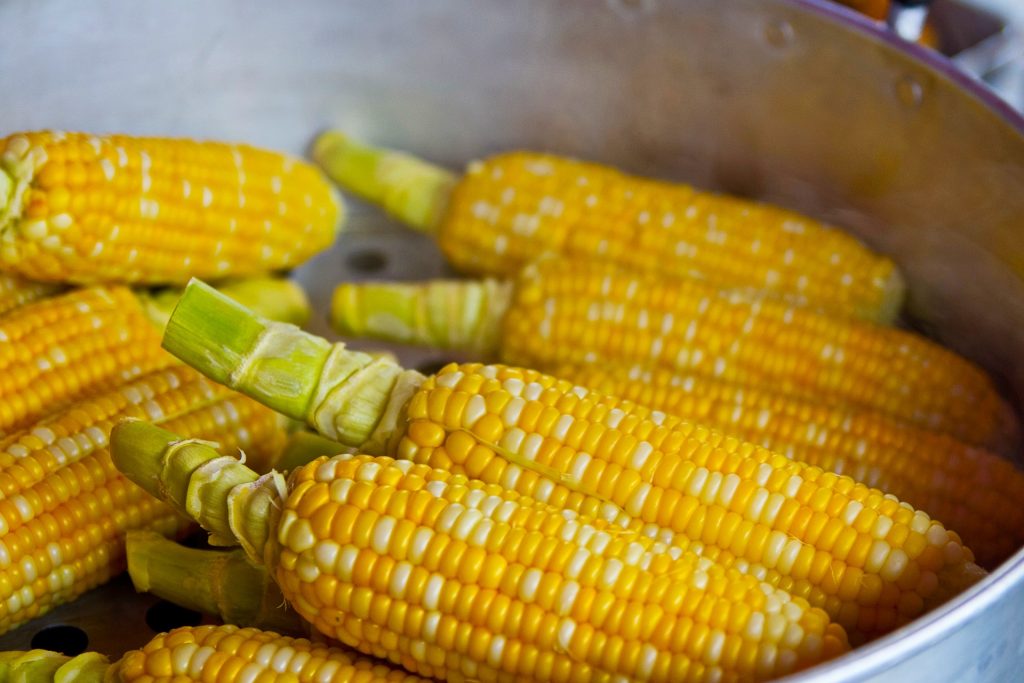 Now that you're trying your best to not to drool on your keyboard, it's time to place your next order so that you don't miss out on these delicious seasonal dishes. Whether it's a team BBQ, 4th of July party, intern welcome event, or Q3 planning meeting, we can help with all of your summer meals and events.