Caracas ranks as the most violent city in the world. Venezuela's highest-educated citizens leave every day in search of a better life in Miami, New York, and Los Angeles. Allan Arellano is one such entrepreneur. He left behind a flourishing career as a TV producer in Caracas for the food scene in Brooklyn. His restaurant, Avila Kitchen, serves up traditional Venezuelan food like the kind his mom and grandma would make for him as a child.
I first met Allan in December 2016 at his shop, located on a bustling street in Greenpoint.
Allan immediately greeted me with a huge smile and a kiss on the cheek. He was optimistic and warm, but lingering behind his smile was a sense of pain about the current situation in his home country. He expressed that he never intended on leaving Venezuela, but compared the current political climate to Cuba during Fidel Castro's dictatorship.
When he moved to the U.S. in 2014, Allan knew little English and had never considered owning a restaurant. Although he had a successful career in Caracas, he had to rebuild his life as an immigrant in New York City. Not long after settling in, he found employment at a sandwich shop. A temporary gig turned into two years of mastering English and learning about the restaurant business. In July 2016, Allan and his brother, Frambel Arellano, opened Avila Kitchen.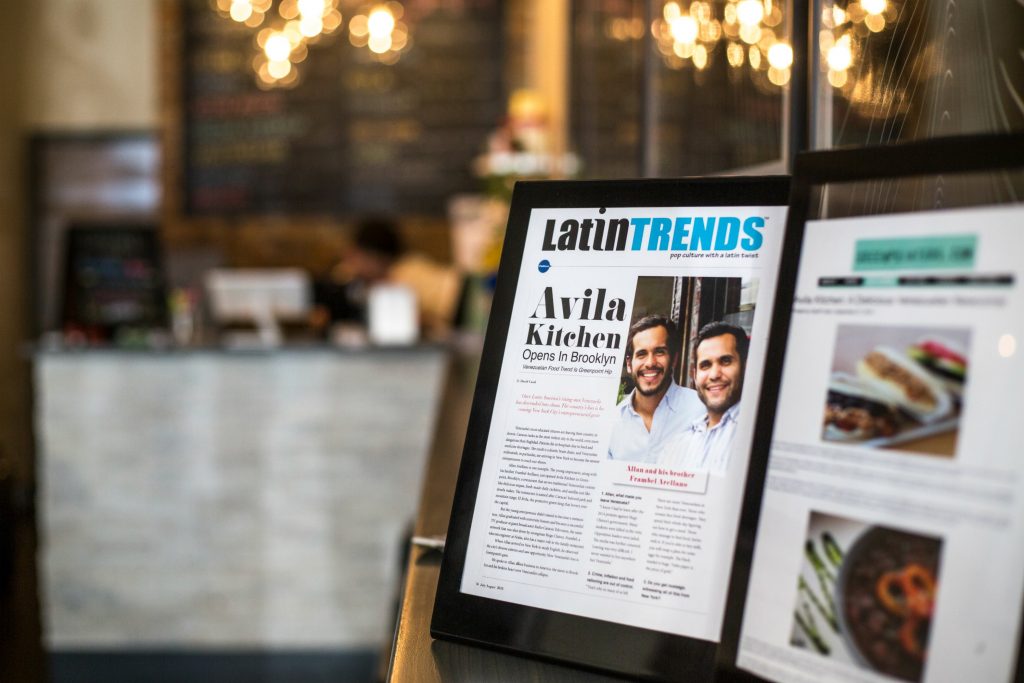 During the time I have spent with Allan, two things have really stuck out in my mind: his resilience and his huge heart.
I asked him if it is difficult to own a restaurant, and he burst into laughter and said, "VERY!" He works twelve hour days, seven days a week. Yet the amount of pride he has in finding success in his new home is abundantly clear.
Back in Venezuela, citizens struggle to find items we take for granted, such as shampoo, medicine, and food. Allan returns to Venezuela for short stints to visit his mother, grandmother, and sister. In preparation for his visits, he loads up an extra suitcase with anything they need and hopes that it won't be confiscated upon arrival in Caracas. Throughout the rest of the year, he's able to wire money to his family and send his mom her medications.
Allan is contagiously positive; he's the type of person you meet and feel like you've known forever. He is a self-starter and a hard worker. And his restaurant, Avila Kitchen, has truly mastered arepas!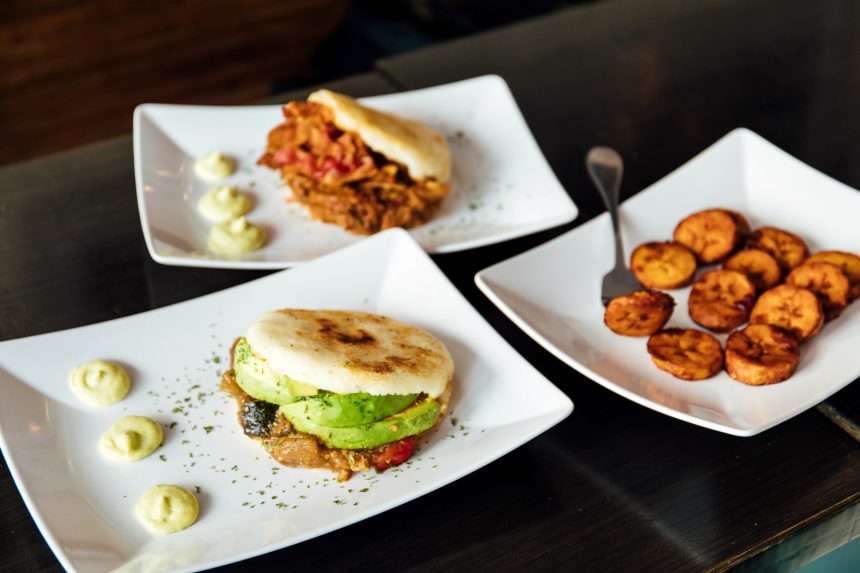 Being able to partner with him through Cater2.me has been extremely rewarding. Knowing that our partnership generates business for him and other immigrant entrepreneurs makes me excited to go to work every day!
This blog post was originally posted on August 22, 2017. We've updated and republished this blog in honor of National Food Service Workers' Day. Thank you to all of our restaurant partners who make creative, delicious office catering possible.