After a year of being told to stay apart, the idea of gathering with our community is sparking a lot of excitement in both our personal and professional lives. Human beings are inherently social creatures who thrive off of reading one another's emotions, body language, and reactions in a face-to-face setting. These interactions are especially important when it comes to creating a strong company culture and improving employee engagement.
Even before the pandemic, only around 40% of team members reported that they felt connected to their company's culture, which leaves more than half of the team feeling disengaged. To someone in a leadership role, this startling statistic should feel more like a warning; since 71% of executives feel that employee engagement is essential to their success, it is evident that this issue needs to be addressed.
Since the pandemic began, the average workday has been drastically different; chats by the water cooler and coffee breaks have turned into pings on Slack and Google Hangouts, and team meetings and events have turned into Zoom parties and virtual happy hours. Now, we interact on a virtual plane, only ever speaking to each other on instant messaging, video calls, and over the phone. And even when we're logged on, are we fully logged in? Let's take a look.
A Look at Work from Home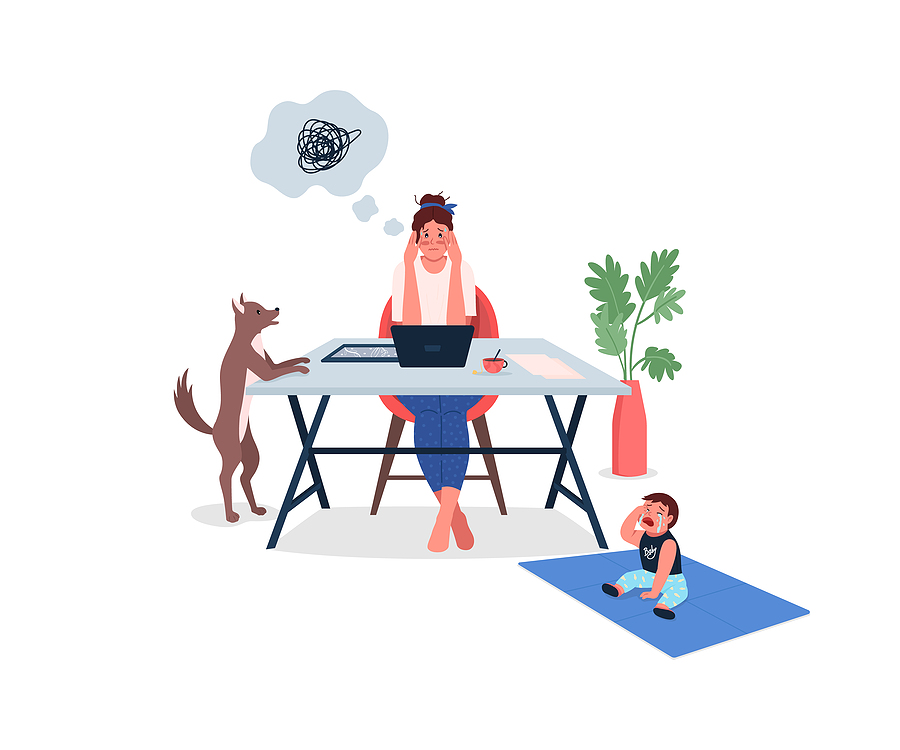 At the beginning of the United States' COVID journey, two weeks out of the office seemed like a nice break from the norm and for a good reason. We were all worried about our safety in the unknown, and who didn't need a good change of scenery?
The novelty of the remote world wore off quickly when summer finally arrived and it seemed that work from home was truly here to stay. For how long, we didn't (and still don't really) know. This meant that all of our meetings moved The novelty of the remote world wore off quickly when summer finally arrived, and it seemed that work from home workspace was truly here to stay. For how long, we didn't (and still don't really) know. This meant that all of our meetings moved online; all company communications check-ins went to email and chats; all events, in-person interaction, and happy hours were suspended; and our office merged with our home space to create what feels like one never-ending workday. In fact, remote offices have led to a 2.5-hour increase in work hours since the start of the pandemic. Not having a clear distinction between work and home is becoming detrimental to employees because it feels like work is constant rather than a daytime task. 
The elongated workday is not only boosting employees' stress levels but also having extremely negative effects on their mental health; 69% of workers have reported that they have experienced an increase in work-related stress since beginning their work from home journey. And this stress is causing high levels of burnout on account of the thin line between work and home. But what else is contributing to this burnout?
Video Chat Burnout
Before the pandemic, burnout was occurring as a result of long hours in the office, difficulty maintaining work-life balance, and high-stress levels. Now, burnout in the workplace can largely be attributed to the virtual landscape. The fact of the matter is that we were not built to sit through hours of video calls a day. Of the 76% of professionals who reported participating in daily virtual meetings, 38% had said that they have experienced video call fatigue since the start of the pandemic.
Did you know that Zoom meetings have been statistically proven to be more exhausting than in-person interactions? When you're on a video call, it requires more focus than face-to-face conversations since you have to work harder to process nonverbal cues, tone, and body language. We also feel the need to direct our gaze towards the camera to mimic eye contact, but this can become impossible to do with more than two people in the conference. As BBC says, "Our minds are together when our bodies feel we're not. That dissonance, which causes people to have conflicting feelings, is exhausting. You cannot relax into the conversation naturally."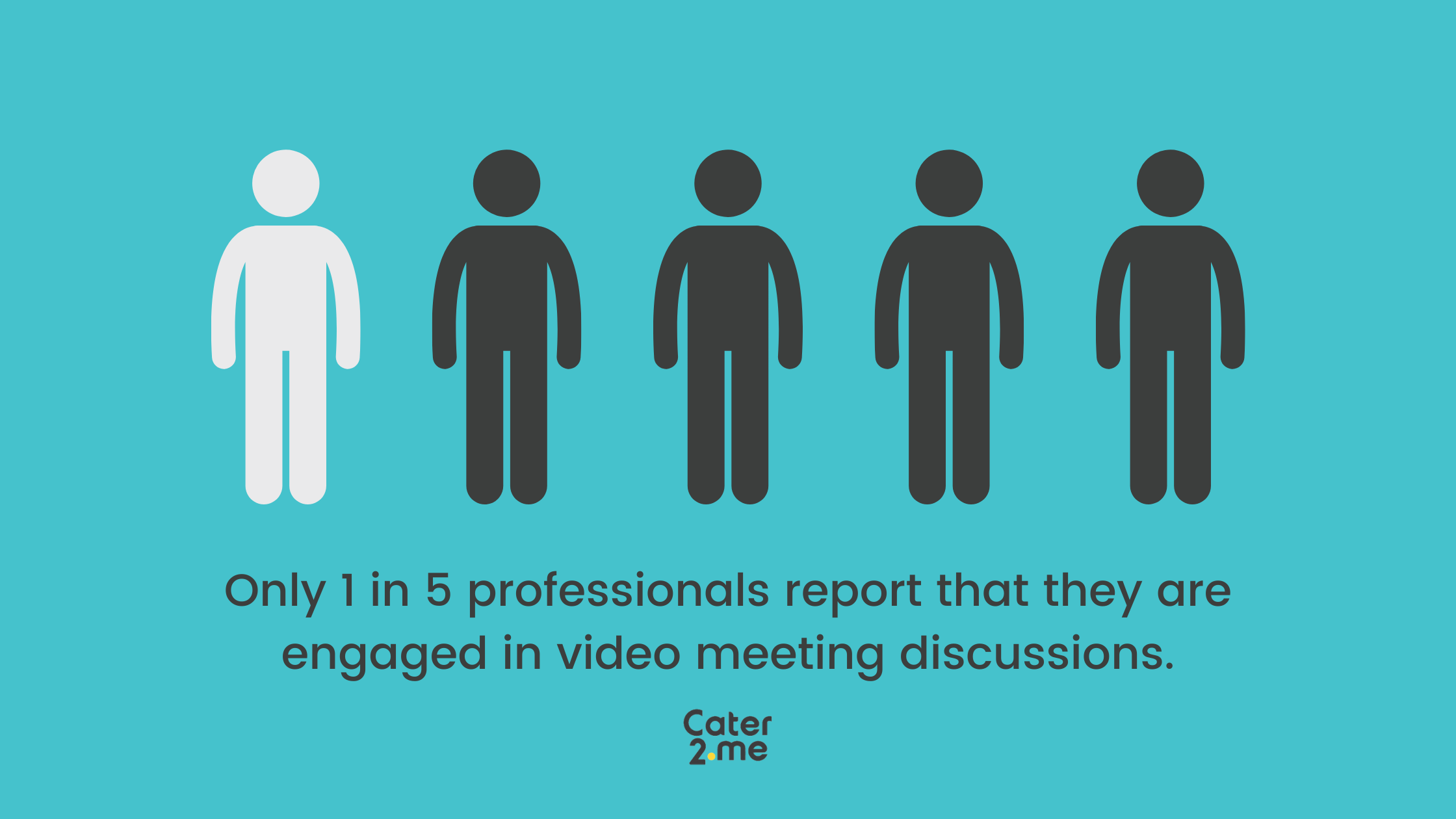 Video conferencing quite literally put us in a box; we are acutely aware that we are being watched and you're on center stage. On top of feeling pressure to interact, you also have to worry about your connection, your audio, and your appearance on the call. Audio has been said to be the main reason that video chats are so stressful. The millisecond delays in verbal responses negatively impact our interpersonal perceptions, regardless of technological issues.
These calls may be exhausting to log into, but they are also difficult to engage in. Only 1 in 5 professionals reported that they were listening to the meeting discussion, and 26% said they were doing other tasks during the conference. Furthermore, 27% of respondents said that they try to pay attention but tend to zone out before the meeting's conclusion. This leads many people to multitask, which threatens our attentional capacity and pushes us to compete harder for our team's attention. All in all, video conferencing offers many teams low rewards at a high cost.
Why Boosting Company Culture is Important
It's simple. In-person interaction is essential in building interpersonal relationships with your coworkers, which is pivotal in the creation of strong company culture. Why do you need a strong company culture? When employees are engaged and teams work well together, productivity and success follow. The thing about company culture, though, is that it needs to be adaptive in real-time. Having proper strategic alignment and the ability to shift with the current climate has proven to be profitable in more ways than one; companies that have this capacity bring in 15% more revenue than those who fail to adapt.
Even though interpersonal relationships and in-person interactions are essential to creating a positive company culture, we know that this isn't an option for everyone yet. With vaccine rollout efforts improving every day, we are hopefully heading towards a time were gathering together is a normal part of our daily routine. 
How We Can Help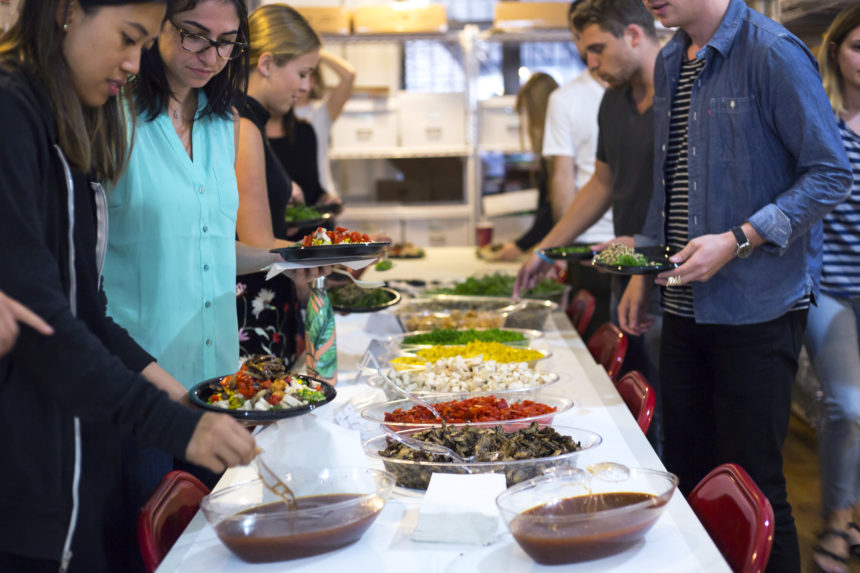 To help our clients address their company culture concerns, we have been working hard over the past year to adapt our offerings to fit the current workplace climate. We have curated our solutions to work for teams of various shapes during transition periods and times of uncertainty. The focus of these programs is to provide safe solutions for teams in the office, including…
Boxed Meals: This option is perfect for teams looking for a meal option that is safe, budget-friendly, and hands-off as our dedicated account managers plan your meal based on employee preferences and dietary needs.
Group Ordering: This solution is perfect for those with flexible headcounts who want to allow their employees to choose their meals and have the option to order additional items from the vendor.
Pantry Services: Pantry services are great for teams in the office looking for some supplemental snacks in the workplace as an added employee benefit. The snacks are curated by our team to complement meal plans and other in-office offerings.
Additionally, we offer flexible solutions for remote teams like…
Virtual Experiences: This online team building activity can allow you and your team to reconnect over something like a remote cocktail making class or virtual yoga throughout your WFH day.
Snack Boxes: Snack boxes allow you to bring your pantry services right to your employee's door! We can ship our basic or elevated snack boxes anywhere in the US, and the contents are curated to suit your employees' tastes.
Heat and Eat Meals: This solution allows you to send meals for the week right to your employees' homes. With no subscription required, heat and eat meals give your employees ordering flexibility with the added safety of no-contact deliveries.
As companies transition back into the workplace, they can take advantage of a mix of these services to make their teams feel valued, regardless of where they're physically located. Learn more about these offerings here.