Now that office culture has been totally reinvented, the conversation surrounding employee benefits has shifted from ping pong tables in the office to health & wellness perks. The pandemic has made us evaluate what matters in terms of the day-to-day at work, and now we've found ourselves wondering: what perks do our returning employees ACTUALLY want? Moreover: what will make their return to the office feel truly worth it?
We're not talking about health insurance and paid-time-off (which should come as a no-brainer in terms of benefits for most full-time positions); we're talking about perks that your team can enjoy in real-time that positively contribute to your company culture, boost morale, and provide a sense of community. Happy employees are 20% more productive than unhappy employees and furthermore, an engaged employee is 45% more productive than a merely satisfied worker.
It's no secret that happy employees perform better, and to bring that happiness back to the physical workplace during your office return, you're going to have to do a little more than just a simple welcome back lunch from a national chain. If you're struggling to find benefits that work for your team, we got you covered. Read on to see which office perks will pique employee interest as you plan your return to work.
Catered Meals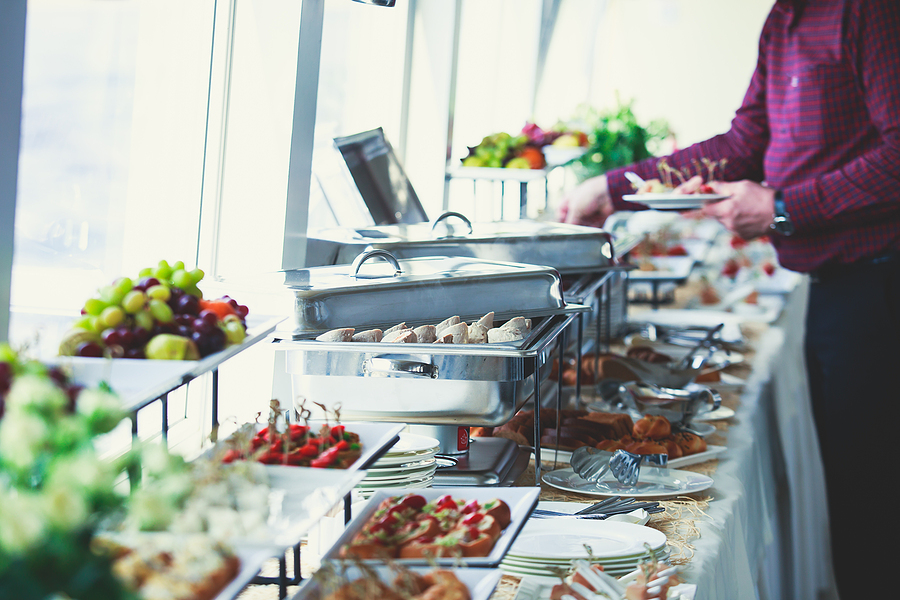 As we know, free food in the workplace is one of the top perks that employees are looking for when they come back to the office. In fact, Protocol conducted a recent return-to-work survey and they found that the two most popular perks people want to see when they return to the office are free food and complimentary drinks (which we'll discuss later). 60% said they would like meal programs in their offices when they return, and we can't blame them!
Food tends to bring everyone together, so being intentional about having meals with your team can do wonders for your communication, productivity, and time management skills. Gallup reports that socialization is key in maintaining employee happiness as Americans feel the most joyful when they spend six to seven hours a day socializing!
Meal programs can be hard to manage on your own, but don't worry: our team of dedicated account managers are ready to help you create a plan that works for your team's schedule, dietary preferences, and safety needs. From individually packaged boxed meals to full family-style spreads, we have something for everyone. Learn more about our corporate catering programs solutions here.
In-Office Snacks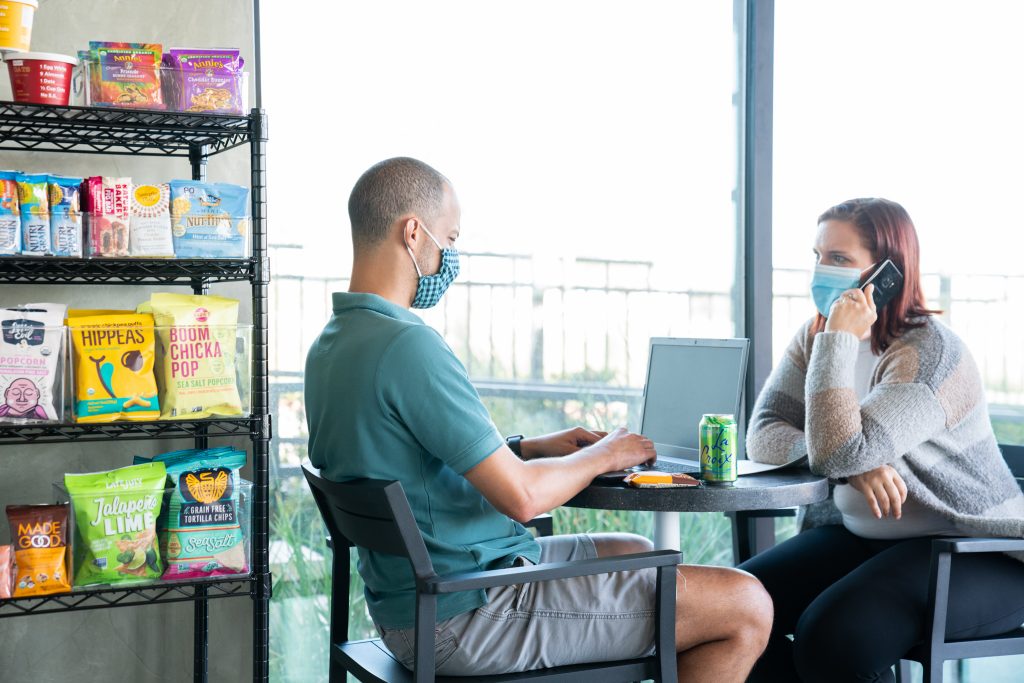 The next best thing after catered meals? A fully-stocked snack pantry for the whole office to enjoy! Snacks can do more than just alleviate the midday munchies; they increase job satisfaction and productivity as free food boosts employee happiness by 11%! These offerings not only save your team members time, but according to a study by Hoppier, they can also save them an average of $35 per week- that equals out to $1750 a year, or as we like to look at it, an amazing vacation!
Furthermore, in-office snacks can allow you to support your team member's newfound healthy habits! According to a study conducted by the Harvard Business School, 59% of employees made health a priority throughout their time working from home. By offering healthy meal options (though both snacks and meal programs) right in the office, you can show your team members that you care about their health and want to enable them to continue prioritizing their health while in the office.
Our Snack & Pantry solution is the easiest way to beat those midday cravings while offering an awesome in-office perk for your team. We are a one-stop-shop for any pantry needs (think yummy cookies and fruit for the whole team) that are sure to provide enough fuel for those first days of adjusting back to the office. Learn more about our snack and pantry options here.
In-Office Beverage Options
After eating all of this yummy free food, your team members are bound to get a little thirsty. So what better way is there to compliment your other offerings than by offering free beverages right in your office? 53% of employees in Protocol's survey reported that they want drinks like coffee and beer on tap in their workplace, making it the second most popular perk among respondents (after food, of course).
We had you covered for food and snacks, so don't worry: we have beverages too! We can provide everything from teas and waters to cold brew on tap to fuel your team's productivity throughout the day. Learn more about our snack and pantry options here.
Flexible Schedules
It's never easy to do a complete 180 with your weekly schedule, so why not try a hybrid work schedule to ease your team back into the office? When it comes to return-to-office plans, a Survey by EBN reports that 88% of employees said that "complete flexibility" is a perk that employees look for when it comes to their location and work schedules. And this idea was reinforced by a study conducted by the Harvard Business School that reports 81% of employees would prefer a hybrid option that combines both in-office and remote work.
Office Upgrades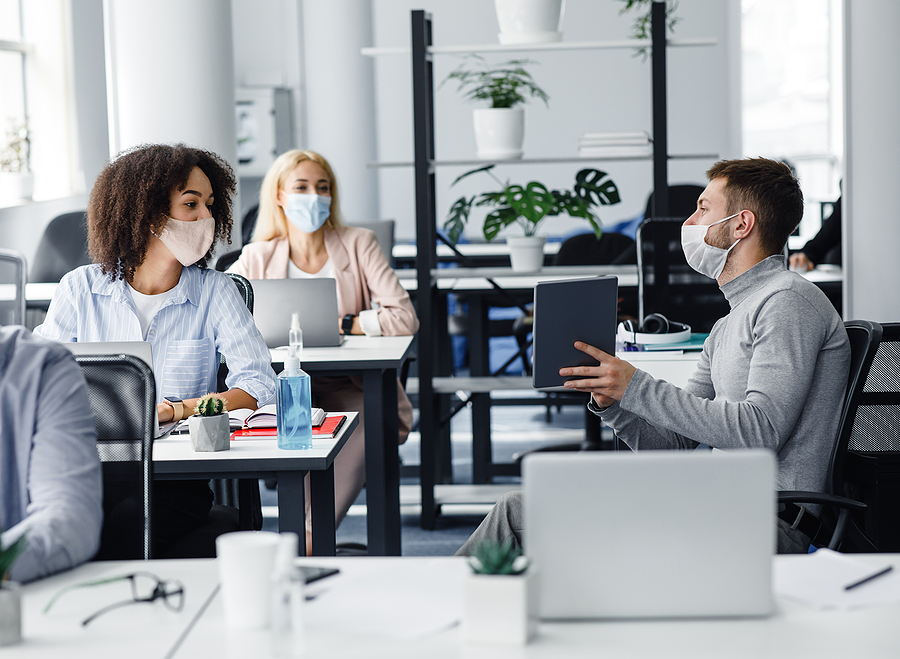 It is likely that the offices we knew and loved in 2019 are not set up with COVID-19 guidelines in mind, and your team members know that. That's why 54% of employees expect social distancing and heightened safety standards to be a priority when it comes to their office return. By placing a special focus on employee wellness and comfortability, your team will be more at ease in the space, opening them up to a more productive workday.