Each year from September 15 to October 15, the United States celebrates Hispanic Heritage Month in honor of the histories, cultures, and contributions of American citizens who hail from Spain, Mexico, the Caribbean, and Central & South America.
Instead of the beginning of the month, this celebration of Latinx heritage starts in the middle of September to commemorate the sovereignty of numerous Latin American countries. September 15 is recognized as the anniversary of independence for Costa Rica, El Salvador, Guatemala, Honduras, and Nicaragua. Mexico and Chile also celebrate their independence days on September 16 and September 18, respectively.
Now in its 53rd year, the celebration first began as a week-long observance when President Lyndon Johnson recognized the "great contribution to our national heritage made by our people of Hispanic descent — not only in the fields of culture, business, and science but also through their valor in battle." It bloomed into a month-long celebration at the hand of President Ronald Reagan in 1988, and it has been a nationally recognized observance since.
We wanted to take this opportunity to support our Latinx vendors and highlight their efforts in the industry as their contributions make our solutions a whole lot tastier. So let's get into it!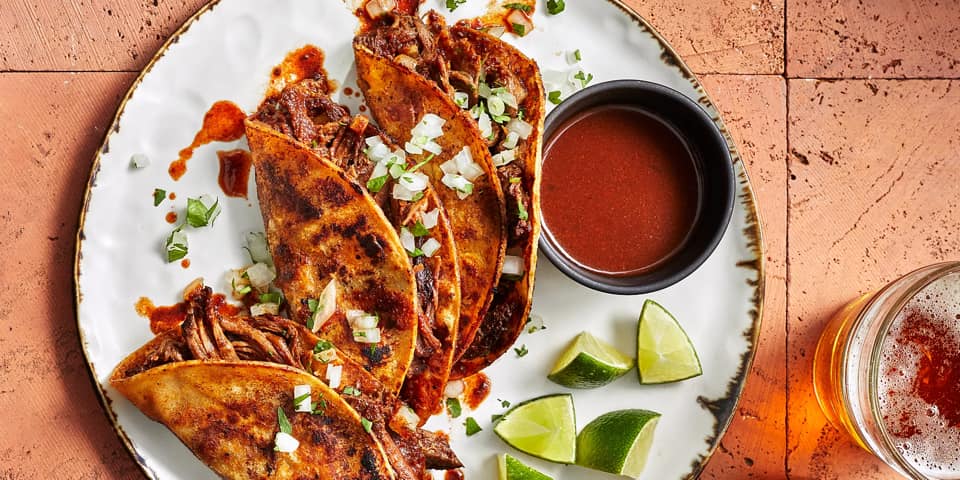 When La Qchara owners Lorenzo and Emily Tenreiro opened their first cafe in 2011, they quickly realized how popular their Hispanic homemade items became. They took this community interest and opened La Qchara, a modern cafe serving up Latin American cuisine prepared with fresh ingredients. Whether you're in the mood for their fluffy pancakes with dulce de leche topping or want a plate of their famous tacos accompanied by yucca fries, you'll find something new to love every time you visit their café.
Now in the sixth year of our partnership, La Qchara has been an amazing vendor in our corporate catering game. With more than 600 orders (and counting!) that have been fulfilled so far, they have helped us feed teams ranging from large groups of 300 employees down to smaller groups of 10. Regardless of team size or meal needs, La Qchara always goes above and beyond to provide delicious Latin American food for our clients, keeping them coming back for more!
Las Palmas has taken Boston by storm with their Dominican eats! This woman-owned business focuses on using imported spices and local farm-grown ingredients, and pride themselves on being able to meet any of their customers' dietary needs whether they're gluten-free, dairy-free, vegan, vegetarian, or anything in between. Better yet, their bowls are fully customizable, allowing our clients to mix and match their favorite ingredients to create their perfect meal.
Las Palmas joined our vendor network in 2019 and for the past two years, they have been working hard to bring our Boston clients their flavorful Dominican fare. We are so lucky to have them on our team and are thrilled that we were able to continue helping to bolster their business during the downturn of their traditional mealtime traffic on account of the pandemic. They have fed teams of all sizes and we are excited to see this partnership grow as they are nearing their 100th order on our platform!
In 2016, Carlos Chavira realized that there were no Mexican food options in Dedham, Massachusetts. He decided to take matters into his own hands and bring his hometown foods from Mexico all the way to Boston where he founded Pancho's Taqueria! It became an instant success and has been a staple in Dedham square since its conception.
Now in the fourth year of their partnership with Cater2.me, Pancho's Taqueria has made itself a corporate catering staple with more than 300 orders fulfilled! Our clients love their authentic Mexican cuisine, and they have helped us feed thousands of team members in the Boston area. This partnership remained strong throughout the pandemic, and we are so happy that we were able to provide them with continued catering opportunities in times when many typical family-style restaurants saw dips in normal ordering.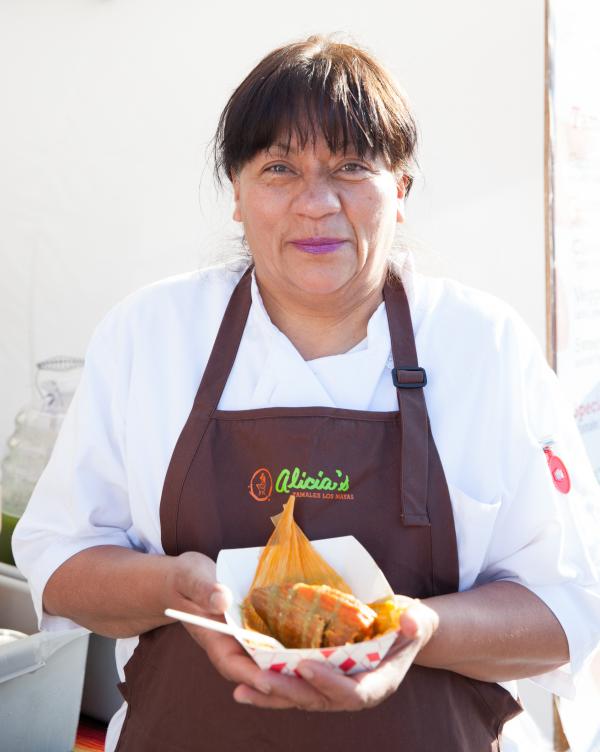 Tamales are in founder Alicia Villanueva's blood. She was born in Mazatlan, located in Northeastern Mexico in the state of Sinaloa, where she began stuffing tamales with her mother and grandmother. She came to the United States in 2001 and felt that tamales were a great way to tell her story while also making a living, so she began selling them door to door all over San Francisco! She started at around 500 per week, but since opening her own business in 2010, she now makes more than 4,500 weekly with the mission of, "owning a successful sustainable business committed to improving the world around us".
We've been collaborating with Alicia's Tamales for close to a decade, and they have proved themselves to be one of our essential West Coast vendors. With close to 2500 orders fulfilled, there is no client that they can't handle. They have thrived amid the pandemic with more than 250 orders completed in the past year and a half alone. We are so lucky that we can expose our clients to their delicious tamales, and can't wait to see what our tenth year together has in store!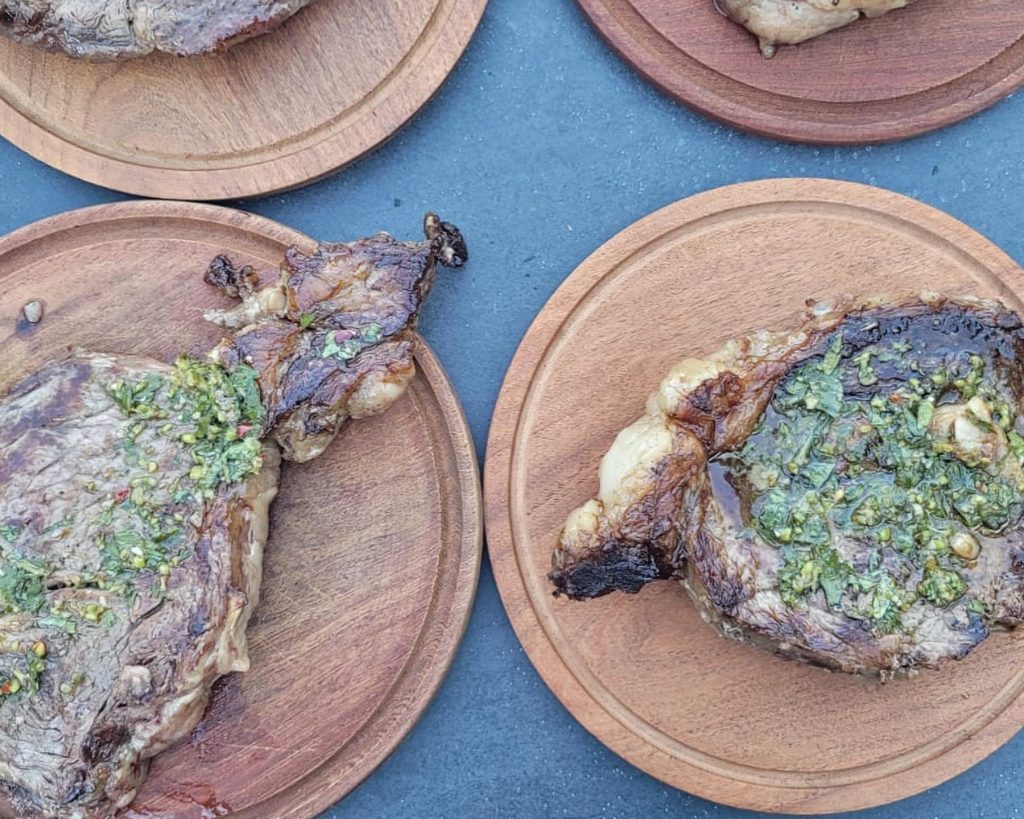 As a gaucho with a passion for cooking over fire, Chef Francisco wanted to share his culture with the San Francisco Bay Area. So he decided to create Pampa BBQ, which is the only catering company in the area that specializes in Argentine gaucho cuisine over fire. Gauchos are known for their rich culture, music, farm life, honesty, and above all, delicious food! Pampa BBQ truly embodies those values; with their natural products from local vendors paired with grass-fed & hormone-free beef coming from farms around the central US, Argentina, and Uruguay, you know the experience is authentic from start to finish.
Cater2.me has been partnered with Pampa BBQ for more than four years, and they were all hands on deck completing large catering orders from the start. They are one of the most unique vendors we have to offer in their area, and our clients love their specialty cuisine. Even though our traditional catering traffic experienced a decrease in 2020, they came back and were better than ever in 2021, becoming a go-to for many clients in San Francisco. We are looking forward to a prosperous year five with the Pampa BBQ crew!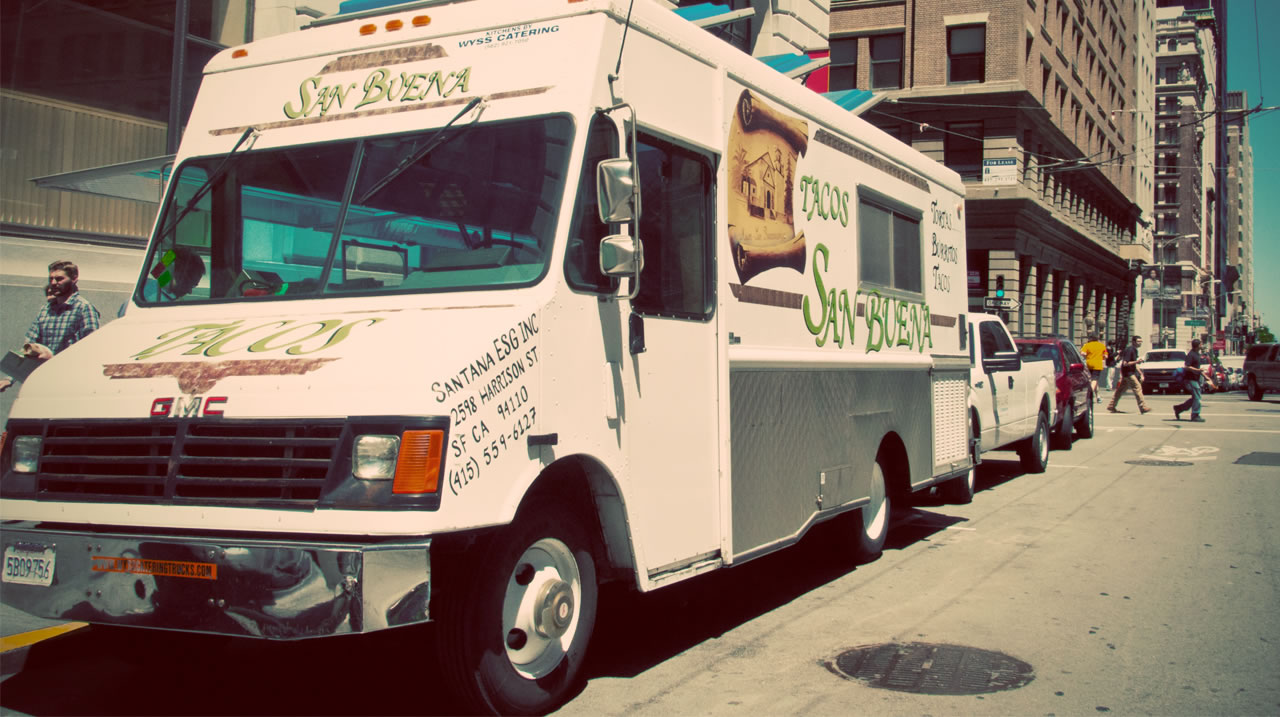 Tacos San Buena's food truck is the ultimate San Francisco staple that has been hitting the California Streets since 2005. Their catering capabilities can feed corporate parties of 100 or graduations of 25, and they take care of everything from set-up and tear down to all your food & beverage needs. Their menu of traditional Mexican eats is a true crowd-pleaser, especially since they have been recognized as the best tacos in San Francisco for over a decade!
After working alongside Tacos San Buena for close to ten years, it's evident why their tacos are consistently rated the best in the SF Bay Area. With more than 1200 orders and counting, our clients have shown their love for this vendor's authentic meals time and time again, and many continue to come back for more. Their food truck format offers a special experience for our corporate office, and their ability to feed teams of all sizes makes them an ideal choice for those looking for meal solutions. We look forward to serving up the best tacos this side of Mexico City for the tenth year in 2022!
Areppas prides itself on being "the whole package" when it comes to Latin flavor. This fast-casual chain serves fresh Latin American cuisine with high-quality grains, proteins, and seasonal ingredients perfect for nourishing both your mind and body. The name Areppas (with two p's) is after Venezuela's tastiest import: the arepa, or warm corn pockets comparable to a tortilla or pita. They add the extra P to signify that their arepas are hand-made with a fluffier, lighter texture to help minimize carb consumption and food waste. Better yet, they also have gluten-free, vegetarian, and vegan options to enjoy!
Areppas just passed their 200th order with us and shows no signs of slowing down as our clients continue to enjoy their Venezuelan specialties. They proved to be a staple vendor throughout the tough times of 2020 and captured the hearts of our NYC market to dominate catering orders in 2021. Since they're only in their third year of being a part of our network, we predict big things for our partnership in the future!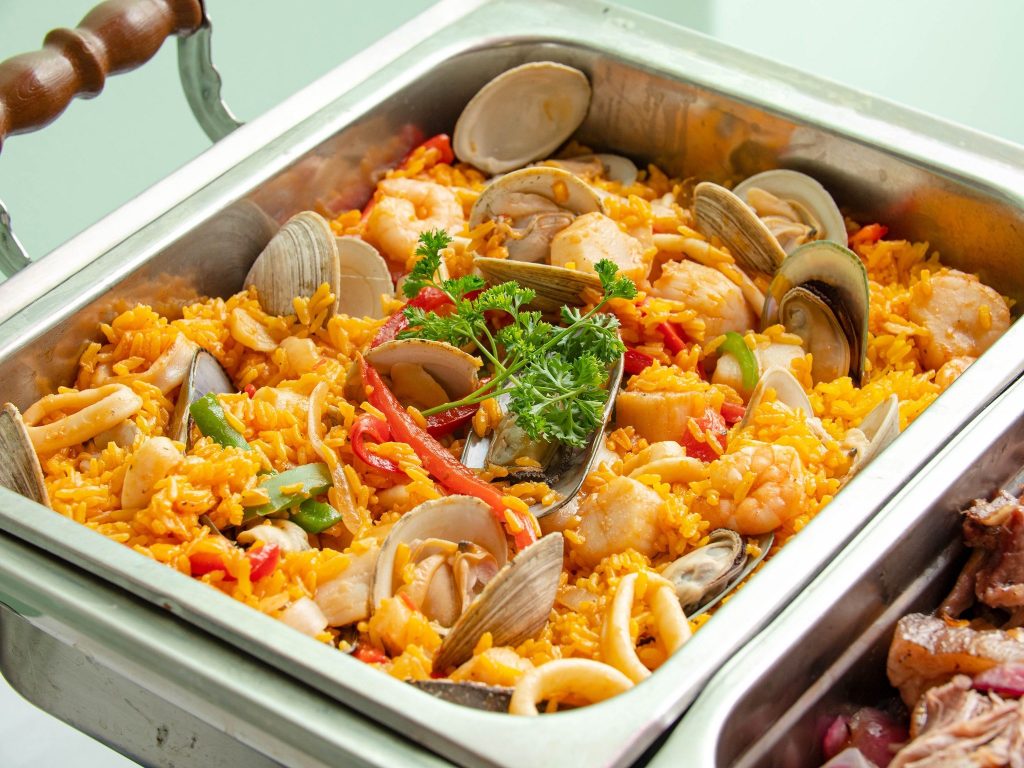 Casa Cubana is an authentic Cuban kitchen founded on the basis of family and culture. Inspired by the founders' grandmother who taught them how to cook, they were looking for a place to share their take on traditional Cuban dishes from decades past while carrying on authentic Cuban culture. They refer to their restaurant as home and call their customers family, welcoming anyone who enters with open arms!
Casa Cubana started with us in 2017 and has been a wonderful addition to our vendor list as their homestyle Cuban dishes have been a hit with clients all over New York City. They are always ready to take on teams of any size, and offer an experience like no other both in their restaurant and on-site with our corporate offices! Despite the pandemic, they were able to continue fulfilling orders throughout 2020 and 2021, and we are looking forward to seeing this collaboration thrive in 2022.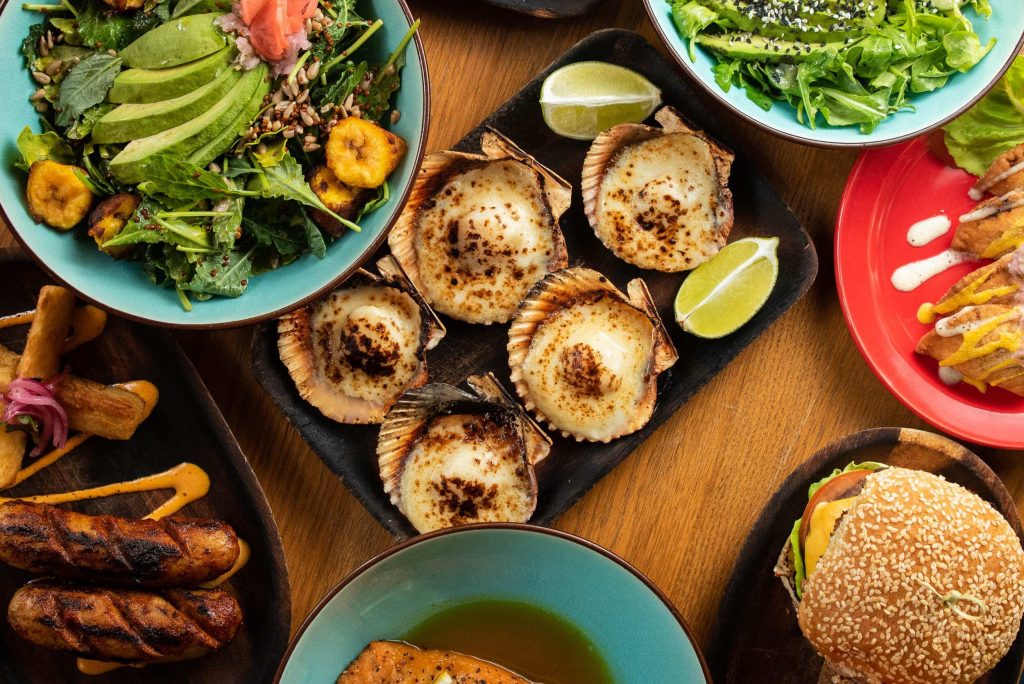 Even though Baby Brasa has only been on the New York City restaurant scene for five short years, founder Franco Noriega has wasted no time "making healthy irresistible". This restaurateur, originally from Peru, has done it all: modeling, television, music, swimming, and more. But he has finally landed in the restaurant industry and sees no signs of slowing down. Covered by the likes of Vogue, GQ, and The New York Times, they have made waves as a Peruvian staple offering fusion dishes and signature seasonal cocktails. Not only do they offer organic cuisines and catering services, but they also boast weekly events and live music at their West Village flagship location.
Virtual Experience Providers
Even though our Virtual Experience solutions are relatively new to the Cater2.me platform, we have partnered with some amazing Latinx providers to deliver cultural experiences right to our clients' doors. Check out two of our favorites below!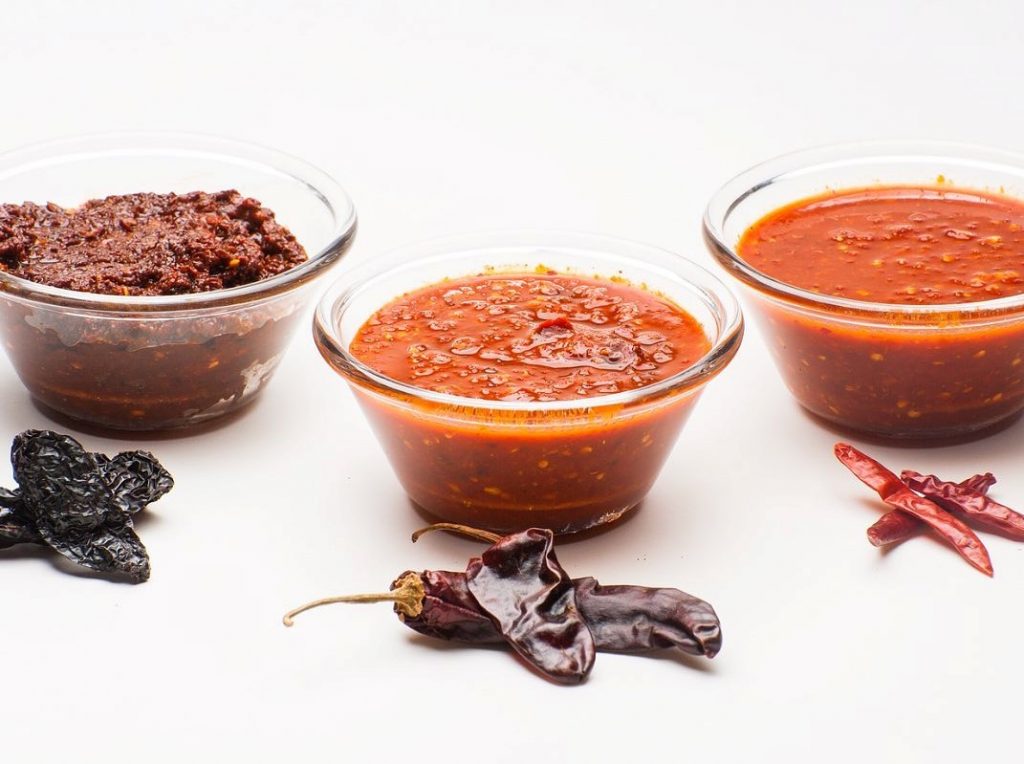 Inspired by the rich diversity of New York City, the cultural capital of the world, Aimee Moslares-Aguirre founded Kits by FoodCraft after a career in Restaurant Operations. Foodcraft is a multicultural woman-owned business with a mission that surrounds creating joy and connections through shared experiences. These experiences allow her to expose clients to different cultures through classes surrounding everything from sushi rolling to salsa making. Her experience kits can be delivered to remote teams all over the world and give companies the chance to participate in fun, educational, and hassle-free events.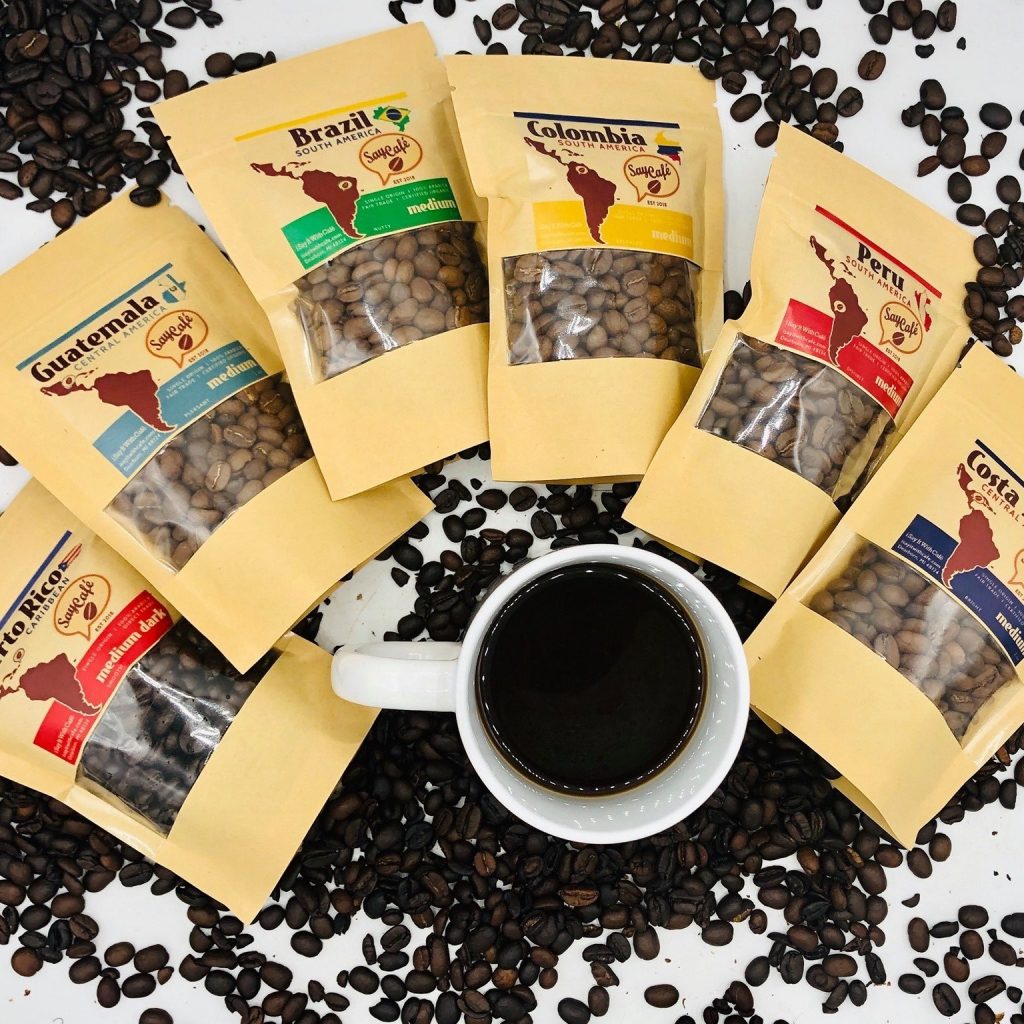 Ida Gonzalez moved to Dearborn, Michigan, and had a realization that she couldn't find the smooth, sweet coffee flavor she once enjoyed in her home of Puerto Rico. So she decided to bring that experience to the midwest! Her business, which began thriving at the start of the online business boom brought on by COVID, pairs her passion for coffee with her passion for connection to create a community experience. She uses coffee from the Caribbean and Latin America to infuse her heritage into her unique corporate experiences, bringing teams together for a cup of joe with culture.
Are you interested in booking a meal or experience with one of Lantinx-owned businesses? Learn more here.