We know your office isn't limited only to your local employees, so we've built functionality to help you provide meals to your community of office guests, temp workers, visiting executives, and new prospective hires.
Now that meetings in the office are slowly returning, so is our need for quick and easy business lunches that impress. With our new Shared Host Carts functionality, inviting a guest for a meal in the workplace is now easier than ever.
Users with admin privileges now have the option to share a menu with guest users who are not associated with their catering group, even if those users don't have a Cater2.me account. These users can then select and customize their meal, which gets added into the Host Cart for that order with a few simple clicks. There's no back and forth about food preferences required!
Sharing the Host Cart can be done in a few short minutes. Admin users can go to their 'Order Overview' page and select the "Share Host Cart" link.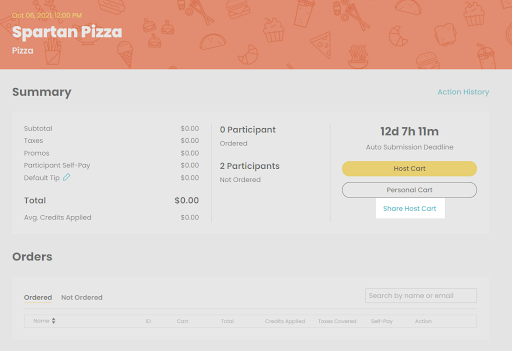 When admin users share their Host Cart, they'll have several flexible options for how they'll approve guests orders, the types of subsidies to provide, and whether they want to require guests to share contact information. More specifically, admin users can:
Determine whether they want to review and approve guests' carts once submitted or allow Cater2.me to approve them and add them to Host Cart automatically
Provide the same allowance that applies to the team, offer a guest-specific allowance amount for the meal, or provide an unlimited allowance for the guest to use
Require guest users to submit their email address in order to proceed with their order
Unlike the deadline for the rest of the team, guests are required to submit their orders 1 hour before orders close in order to ensure that the Host user can review the guest-submitted items if they selected to do so. If a Host user submits their Host Cart before the guest order deadline ends, the guest users, who have not already submitted a guest cart, will not be able to submit their guest cart to the Host Cart.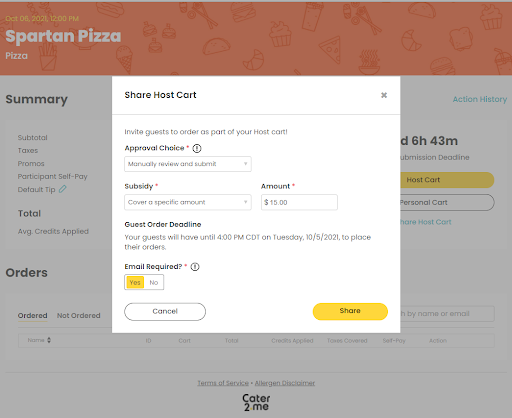 After a Host user has set their 'Share Host Cart' parameters, they will be able to access a link to share with the guest users of their choosing. When a guest user opens the link, they will be prompted to enter some key information and then will see an option to 'Join Order', which will take them to the guest ordering page.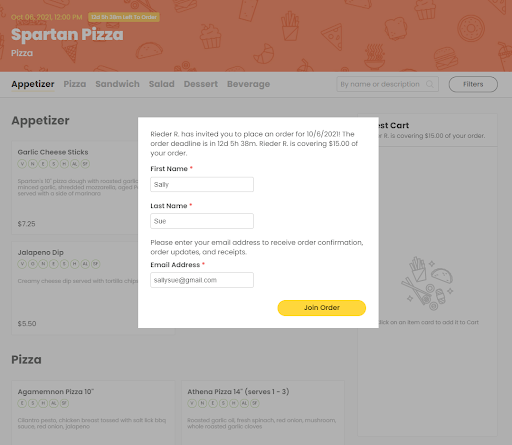 From the guest ordering page, guest users can view the subsidy the Host user selected along with the guest order deadline countdown, letting them know what amount the host is covering and how long they have to submit their guest cart. They will get the full Cater2.me user experience, having the option to view items, select components, and add notes.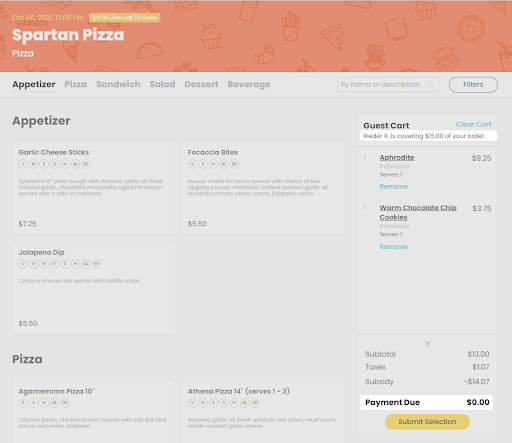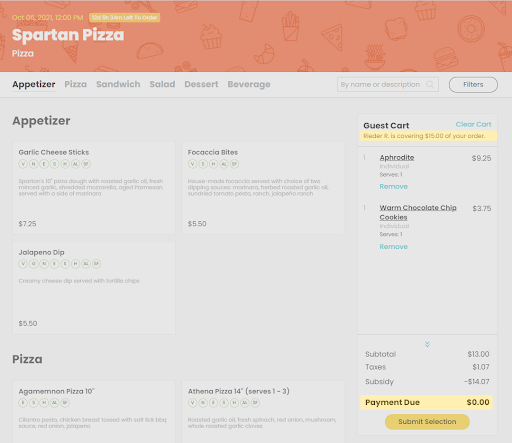 Once the guest users submit their cart, they will no longer be able to edit their selections and will see a modal letting them know that their order has been submitted to the Host Cart.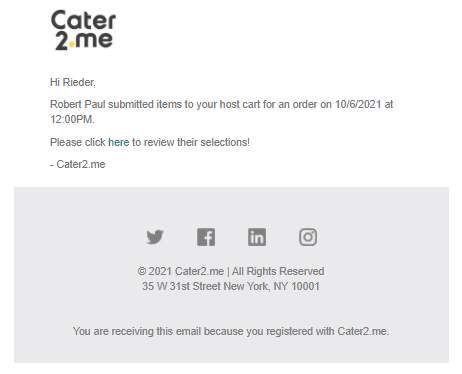 Once a guest cart is submitted, the Host user will be notified via email and will be able to view & edit the items the guest submitted. If a Host removes an item that a guest user submitted and that guest user paid for that item, the guest user will receive a refund for the item amount. 
The Host will also see the users full name on the label letting them know which guest ordered what.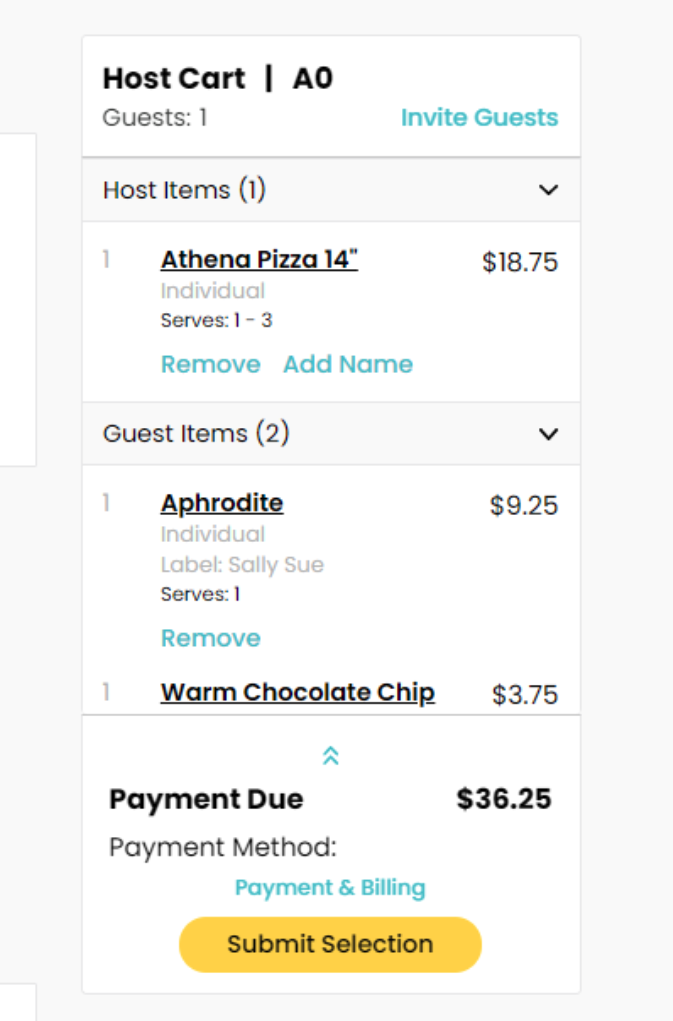 Host users will be able to see how many guests have submitted items via their Host Cart header and also be able to access a 'Guest Ordered Items Overview' via the guests counter. This will give the Host user details on who ordered, what they ordered, a financial breakdown of the applied allowance (subsidy used), and if the guest user submitted a payment method of their own. The Host will also be able to take action on guest submitted items, such as removing items, from this overview.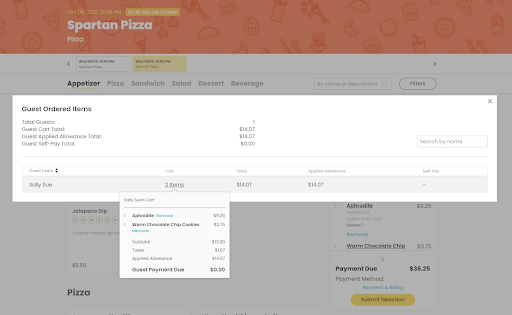 Gone are the days of inconvenient and messy lunch hours. Learn more about how you can streamline your team's mealtimes here.