October is officially here. Temperatures are turning chilly and we've been busy gearing up for the most festive fall yet- but that means more than just getting our pumpkin carvers and mums ready for action.
Last week we covered the must-eat fall foods, so naturally, we needed to compile a cocktail list to cover seasonal libations. Exit the summer drinks, and enter the warm, sweet beverages of fall! Rather than the light and fresh flavors that are typically associated with drinks served in the hotter months, fall cocktails are all about comfort. Whether you're looking for fall party cocktails or simply something to sip on while curled up in front of the fire, this list is sure to have something to suit your tastes. Read on for recipes for four of our fall-themed cocktail favorites!
Hot Toddy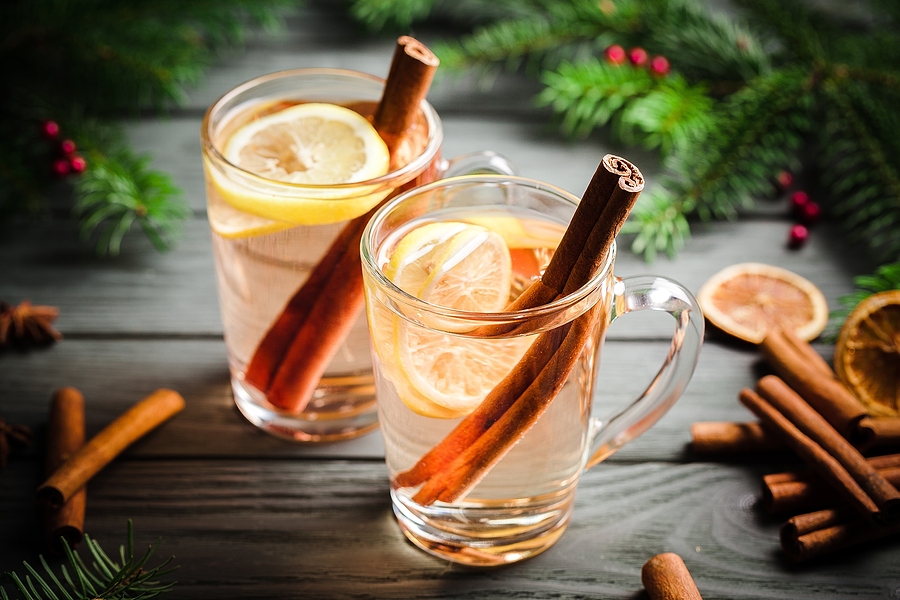 If the weather outside is frightful, hot toddies are definitely delightful. These easy-to-make cocktails are the ultimate cold weather staple as they are served hot with dark liquors (which, in our opinion, always add some warmth of their own). Some people even claim that hot toddies cure their colds! The best part about this drink is that it is lighter than typical fall beverages, and you can adjust the sweetness and acidity to your own personal taste. Read on to learn how to make a hot toddy at home.
Hot Toddy Ingredients:
1.5 ounces of brown liquor like brandy, whiskey, or rum
1 tablespoon of honey, adjust to taste
½ ounce of lemon juice
1 cup hot water
(Optional) Lemon wedge, cinnamon stick, and star anise for garnish
Directions:
Heat water until almost boiling
Combine the first four ingredients into a mug. If desired, garnish with lemon, cinnamon stick, or star anise
Cider Mulled Wine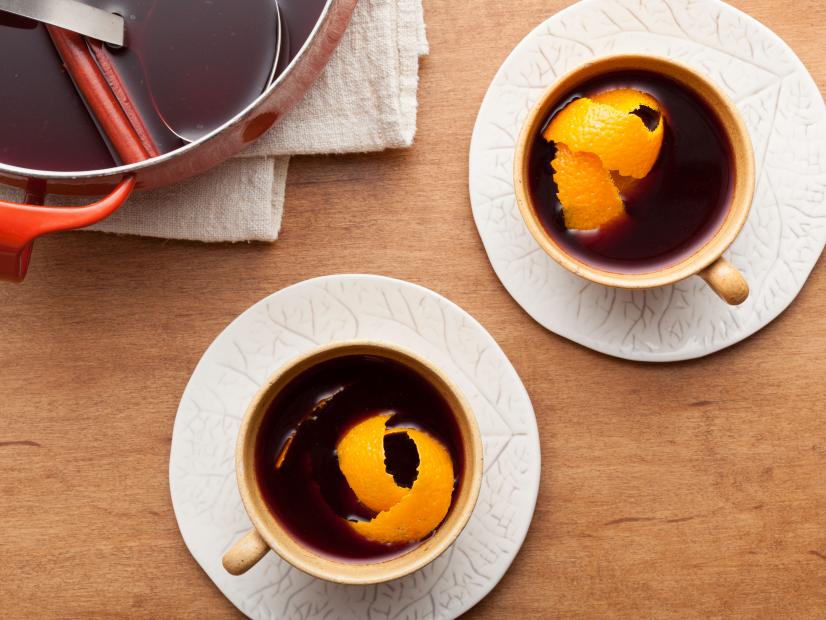 Wine itself is a year-round favorite for any event or occasion, but cider mulled wine puts a full fall spin on this seemingly simple staple. As temperatures begin to dip, mulled wine is perfect for winter parties as it will warm your guests up at the first sip. This beverage can be made a million different ways, but in its most basic form, it only takes a few ingredients that you may already have at home! Check out this simple recipe from The Food Network to learn how to make mulled wine.
Cider Mulled Wine Ingredients:
4 cups apple cider
1 bottle red wine of your choice
¼ cup honey
2 cinnamon sticks
1 orange, zested and juiced
4 whole cloves
3 star anise
4 peeled oranges for garnish
Directions:
Combine the cider, wine, honey, cinnamon sticks, zest, juice, cloves and star anise in a large saucepan, bring to a boil and simmer over low heat for 10 minutes. Pour into mugs, add an orange peel to each and serve.
Cinnamon Tequila Sour
Tequila sours may sound like more of a summer sipper, but like most things in autumn, adding cinnamon brings the fall flavor to this cocktail. The combination of tequila and cinnamon provides a warm kick that a typical margarita doesn't, and these are likely to be your new favorite drink for fall festivities. Check out this great recipe from The Almond Eater!
Cinnamon Tequila Sour Ingredients:
2 oz. tequila
2 tablespoon simple syrup
2 tablespoon lemon juice
1/4 teaspoon cinnamon
(Optional) 1 egg white
Ice
Directions:
Add all ingredients to a cocktail shaker then shake for 30 seconds. Pour into a glass and enjoy!
Caramel Apple Martini
Move over espresso martinis, there's a new king in town. This cocktail puts a fun festive twist on a classic cocktail, making it the perfect fall happy hour pick. Its taste is so similar to a fresh caramel dipped apple that we think that this drink can almost be classified as a dessert. Learn how to make a caramel apple martini of your own using this recipe from Home and Plate.
Salted Caramel Apple Martini Ingredients:
2 ounces caramel infused vodka
3 ounces fresh apple cider
Salted caramel dessert topping
Kosher salt
Directions:
Fill each martini glass with cold water and ice cubes. Spoon enough caramel topping onto one plate to rim your martini glasses. Add enough kosher salt to another.
Dump the ice water from each martini glass and drizzle the inside of each glass with caramel sauce. Coat the rim of each martini glass into the caramel and then lightly into the kosher salt.
Fill a cocktail shaker with ice and mix together the cider and vodka by shaking well. Pour the cocktail into each glass and serve.
Pumpkin Spice White Russian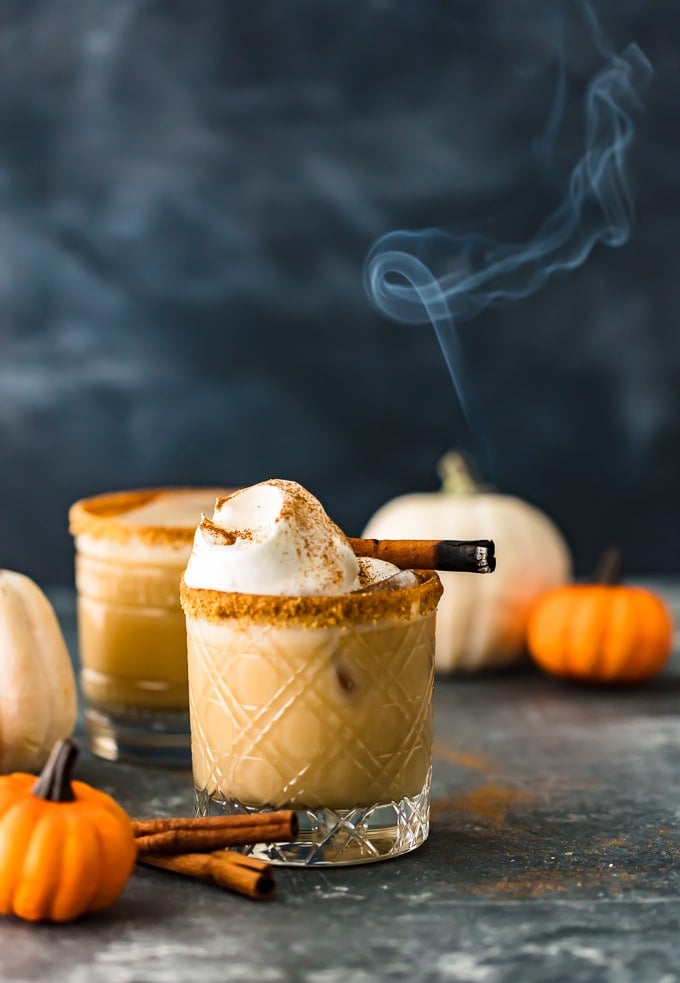 White russians are delicious on their own, and their creamy, warm composition is the perfect canvas for a splash of pumpkin spice. This pumpkin cocktail is just as easy to make as the original beverage, using less than five ingredients that have a whole lot of flavor. And you know our list of fall cocktails wouldn't be complete without a little bit of pumpkin, so check out this recipe from The Cookie Rookie and sip on this beverage that's anything but basic.
Pumpkin Spice White Russian Ingredients:
For the Drink
3 ounces 2 shot glasses good quality vodka\
3 ounces 2 shot glasses pumpkin spice creamer
1.5 ounces 1 shot glass Kahlua
Whipped Cream and pumpkin pie spice for garnish
For the Rim
1 teaspoon pumpkin pie spice
1 teaspoon sugar or sparkling sugar
3 tablespoons crushed graham crackers
Directions:
Mix the ingredients for the rim together on a shallow plate. Dip the edge of two glasses in water and then dip into the graham mixture. Press to coat. Set the two glasses aside.
Pour vodka, creamer, and kahlua into a large cocktail shaker filled with ice. Shake lightly until combined and cold.
Pour into glasses and top with whipped cream and pumpkin pie spice.
Enjoy!
Even though you can make all of these cocktails at home, this is just the tip of the iceberg in what we could offer for your company's team-building activities- and we can help you create a one-of-a-kind experience for your team to enjoy. Since we facilitate the event from start to finish, you won't have to lift a finger and will get to join in on the fun. Click here to learn more.