As in-office meetings and company events begin to return, so too do one-off catering needs. While we specialize in scheduled meal programs, we also offer one-off meal support for anything from team meetings to happy hours and company-wide events.
With our new and improved Request an Order feature, users with admin permissions (including Hosts, Assistant Hosts, and Profile Owners) can request an order directly in our platform, without the need to call or email their account manager.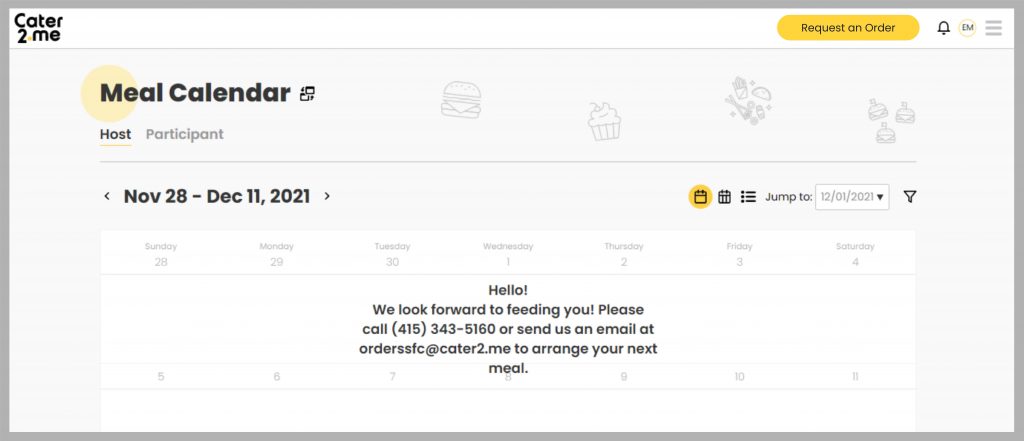 By clicking the Request an Order button, you'll be prompted to input all of your event details, which will help your account manager plan your catering proposals. You'll be asked to share the following information
Headcount for the event
Budget per person
Payment information
Allergen and dietary requests
Delivery and set-up instructions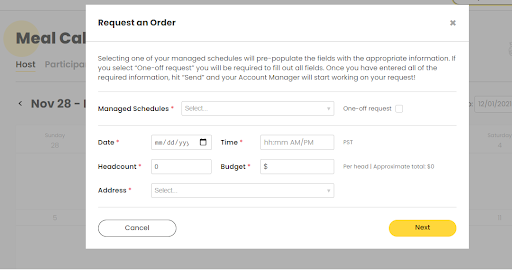 To save you time, you'll have access to some of the information we already have on file about your team, but you can always input new information, including a new delivery address and setup instructions, whenever needed.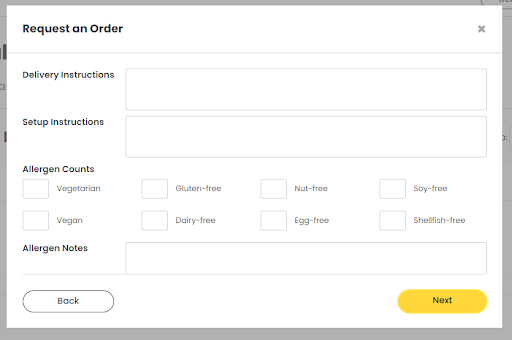 After sharing your event details, you can share your team's cuisine preferences as well as any service requirements or additional requests, such as compostable packaging and equipment.
Once you submit your request, your account manager will start planning your menu and all of the logistics necessary to make your meal a success. They'll be in touch to share proposals or ask any necessary follow-up questions.
If you're interested in planning a one-off order for your team, get in touch here.