We're kicking off a new series to share some creative ways companies have engaged teams and promoted corporate culture while working remotely or in a hybrid setting. While we aim to bring insights from across our clients and partners, we thought we'd inaugurate this series with some fun ideas the Cater2.me team has implemented to bring the team together (even while we're apart).
Getting the team to try new Cater2.me offerings
As a company traditionally serving organizations in their offices, Cater2.me made some strategic pivots over the last couple years by introducing new products for hybrid and remote teams, including Virtual Experiences and Employee Snack Boxes. And what better way to test out the community-building capabilities of these offerings than by introducing them to the Cater2.me team?
Over the years, we've gathered the team for virtual happy hours with fun events like Trivial Pursuit and cocktail-making workshops. These fun and interactive events have been great opportunities to connect with teammates across the country and learn something new about your co-workers. It's also amazing to see what a little competition will do to build camaraderie across departments, helping elevate a sense of corporate community among the Cater2.me team.
Beyond Virtual Experiences, during the holidays the Cater2.me team got to check out our Employee Snack Box offering, which allows employees at a company to build their own personal snack boxes right on the Cater2.me dashboard. Team members chose from dozens of snacks – from breakfast bars and chips to premium coffee and teas – that are delivered in a branded Cater2.me box directly to their doors.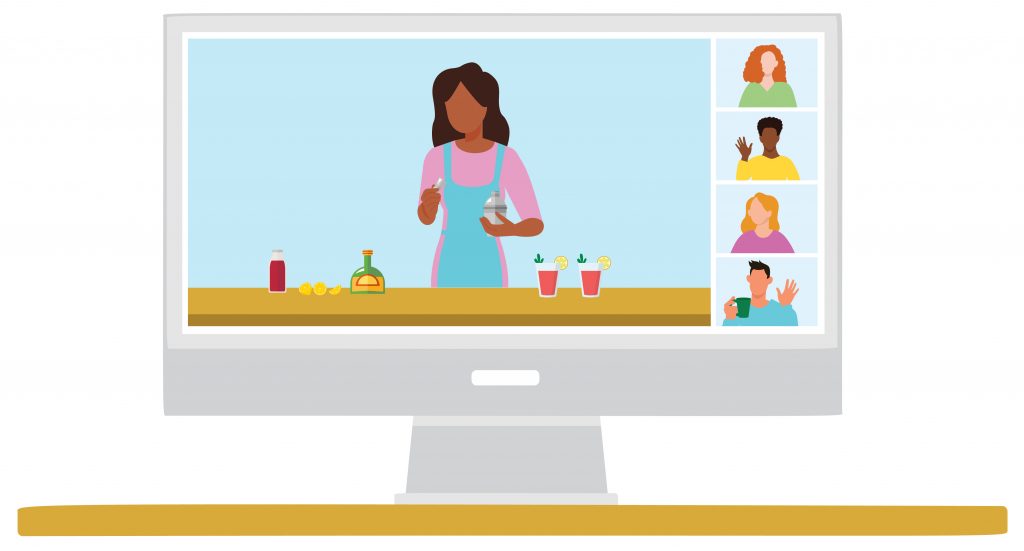 Ramping up communication
With more than 11 operational markets across the country, Cater2.me has never been a stranger to video calls; for many of us, we spend A LOT of time on Google Meet each day. But when team members started working from home, we wanted to make sure that communication and collaboration didn't suffer once we no longer saw our colleagues IRL. This was also of critical importance given that we were releasing so many new offerings and technology updates on a weekly basis, that we knew we needed to step up communication so that everyone stayed up-to-speed.
To make sure communication and transparency didn't suffer, we introduced a new weekly team meeting every Monday to hear brief updates from all departments. A weekly all-hands can seem burdensome to some, but we make sure to keep it light, casual, and fun (and always end early!).

In addition to our Monday meetings, we introduced a new monthly internal newsletter, which introduces new team members, highlights some of our incredible food providers, and provides some monthly business insights from our co-founders.
Finding easy ways to have fun "at work"
Beyond some of the more formal communications and get-togethers, we've also looked for small but meaningful ways to engage team members. Some of our team members are BIG fans of Codenames, and a few of our departments have been known to battle each other in a virtual match from time to time (by last count, Operations was beating Marketing 2-1). If you haven't added this to your next team engagement toolkit, consider checking out this online version for your next get-together.
We've also had some fun and impromptu "contest" sponsored by the Marketing and HR teams. Back in April 2021, the Marketing team challenged everyone at the company to regrow scallions to see who could achieve the best results (and come up with the most clever name). We're not going to share who won, but the names got pretty creative (to name just a few, we had Scal Capon-in, When Harry Met Scally, and Megan Thee Scallion).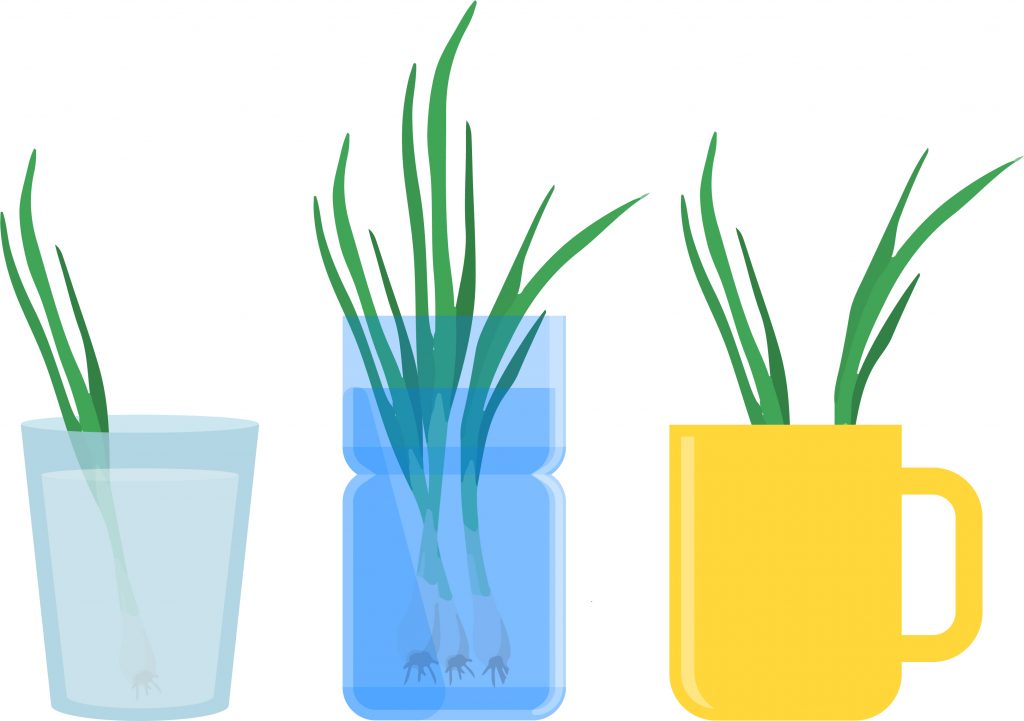 Find purpose in your work
In June 2021, we launched a partnership with Feeding America, committing to donate at least 1.5 million meals to our neighbors in need. As part of our commitment, we've also worked with Feeding America and its partner organizations, like City Harvest, to engage our team in the company's broader social mission.
With our team, we participated in a City Harvest jeopardy game, which raised $6,400 for the organization. We also brought team members together across three different offices to cut and tie mesh bags, which the organization uses to distribute fresh produce to people in need.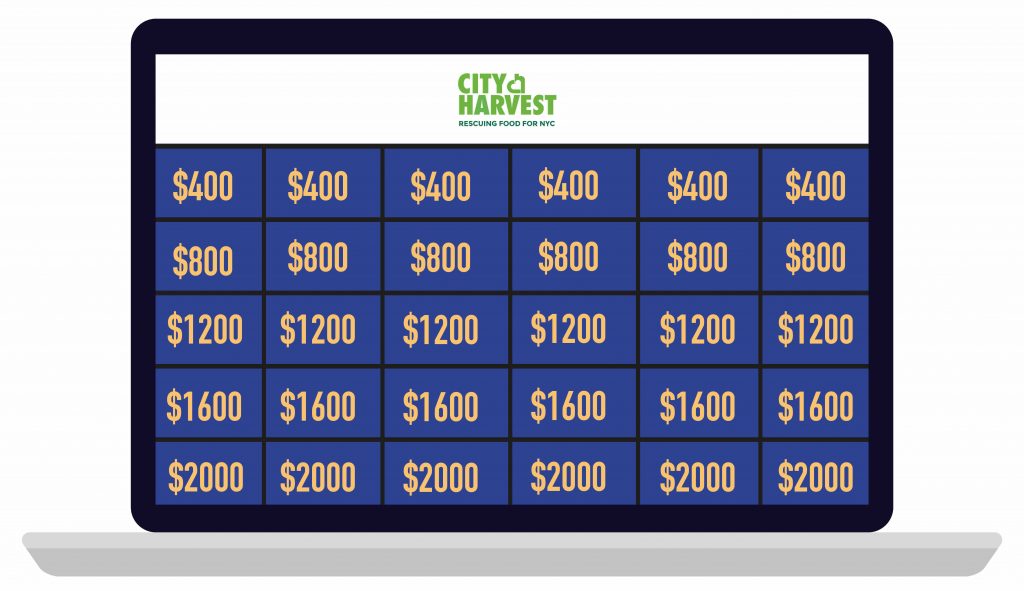 These types of activities have helped tie the Cater2.me team together around a shared social mission which extends beyond the work we do day-in and day-out to life up local food businesses and bring delicious meals to our clients nationwide.
What's next for Cater2.me
As a company, Cater2.me still plans to bring teams back to the office when it's practical and safe, and many of our team members already work regularly from our offices across various markets. While we're eager to get back to collaborating in-person, we've learned a lot about team engagement in a hybrid world and have enjoyed providing great experiences to our clients who remain out of the office.
We're excited for you to try some of what we've offered at Cater2.me and to bring insights from other companies in the future.
Cater2.me is always looking for new ways to involve employees and keep them engaged. Our virtual Experience platform and many other activities provide our members with opportunity to interact and participate. There is a sense of inclusion at Cater2.me, and employees still recognize the company's culture. You should consider our Virtual Experience platform and Employee Snack Boxes if you have remote employees or are transitioning your employees to hybrid working methods. Our events include trivia games, cooking classes, wine tasting, and so much more for you and your team to enjoy. For more information click here.