After a long winter, nothing beats warm weather, longer daylight hours, and seasonal ingredients! It's time to put away the winter staples and start planning picnics, barbeques, and experimenting in the kitchen with new delicious recipes. If you want to spice up your party or add some zing to your favorite dishes, we recommend these vibrant veggies, herbs, and fruits. Read on to get started!
Rhubarb
Spring begins with rhubarb, a spring vegetable that is in season from late March through early June. It has a pretty pink stalk that you can eat. A good way to describe its flavor would be sour, almost like zesty lemons. You'll get a delicious tart that's the perfect combination of sweet and sour when you cook it down with strawberries (another delicious seasonal ingredient!). Just add a scoop of ice cream and your guest will be begging for more!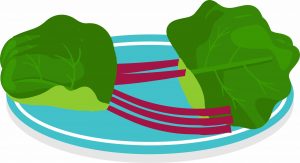 Cilantro
Get ready to elevate your spring eating game with fresh cilantro! You should plant it in the spring or fall because it loves cool weather. It's earthy, fresh flavor makes for great salad dressings and dipping sauces. It's great on tacos, burrito bowls, you name it! Blend it with yogurt, sour cream and garlic to make a dip that stays fresh for up to one week in the fridge. At your next dinner party, your guests will be asking for the recipe!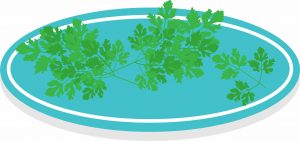 Apricots
Please do yourself a favor and include apricots in your diet! It's one of the first fruit trees to bloom in early spring. These fuzzy orange stone fruits are juicy with an intoxicating floral scent that can't be matched! For breakfast, make an apricot parfait with your favorite fruits, or for dinner, mix up an apricot cocktail if you like rum. Not only are apricots versatile and delicious, they're also packed with ton of vitamins and minerals.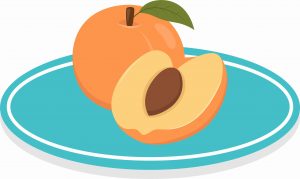 Spring onions
Spring onions are planted in late autumn and harvested the following spring, hence the name. The flavor is more intense than scallions, but it is sweeter than regular onions. The next time you have friends over for a barbecue, you can stuff some lemon slices and spring onions in a fish, then grill it to give it a smoked flavor. Top it with creamy cilantro sauce and serve it with chips. You've got fish, chips and happy guest!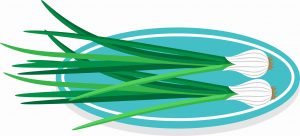 Asparagus
Asparagus is a great springtime side dish! While you can find it year-round, it's best in April and May. When roasted, sprinkled with lemon juice, and topped with parmesan cheese, it will be crispy, tender and delicious! It's the sort of vegetable that pairs well with salmon and potatoes, as well as being pretty healthy. If you're thinking about eating healthier this season, try adding more vegetables to your diet! Why not start with asparagus?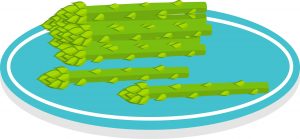 Now that you've got your spring ingredients down, it's time to set up your barbeques and show your friends and family how good your food is. Remember to keep the cilantro sauce on hand, it goes great with everything!