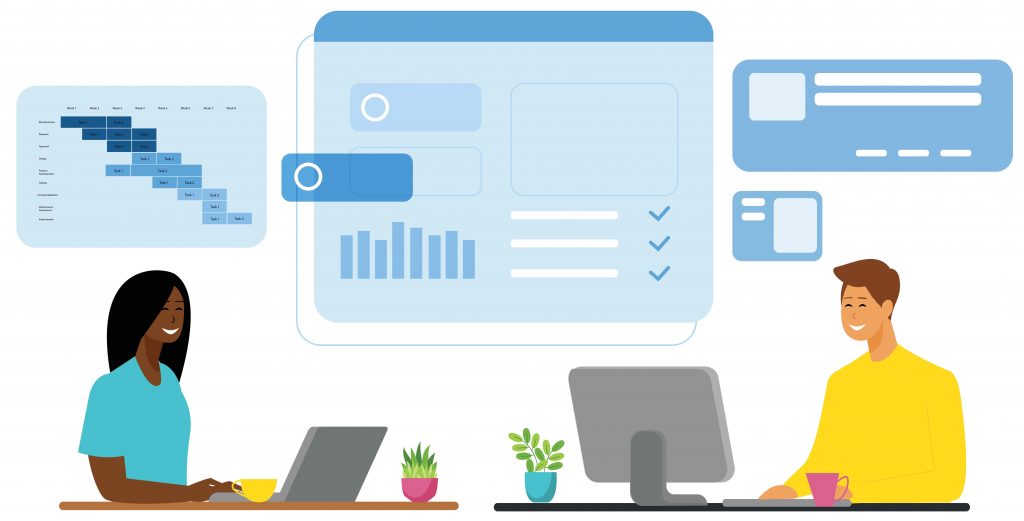 Have you considered implementing a project management tool to help keep your team organized? Well then, you're in the right place at the right time! And don't think these tools are just for remote and hybrid teams, using technology to keep your projects organized is helpful, regardless of whether your team sits side-by-side or communicates virtually.
There are tons of project management tools out there, so finding the one that works best for you is the only decision you need to make. Using a project management system can help you increase the productivity of your employees while tracking their performance. You can also manage projects, collaborate, and communicate better with your team! A study by the Project Management Institute says 58% of organizations value project management software. This shows that many companies use these kinds of tools and find them beneficial.
Below we've compared Asana, Basecamp, and Monday.com to help you determine which tool is best for your business based on plans, prices, features, and more.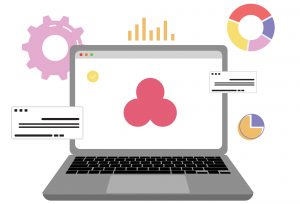 Asana plans and prices
Asana offers a free plan, called Basic, which is best for individuals and teams that are just getting started with project management. You can have unlimited projects, messages, tasks, activity logs, and file storage. However, there are some restrictions – you can't pick start times and dates, set dependencies, or create custom templates, and Salesforce integration is not available.
With the next step up, Premium, you get to pick start times and dates, create automated processes to coordinate your team, measure and share progress, clarify approvals so you know what needs to be approved and when, as well as Salesforce integration. At the higher tiers, you can add custom branding, 24/7 support, set company goals, and more, for up to $24.99 per user per month. Check out Asana plans and pricing for additional information about each plan.
Asana usage
Asana's free version allows users to view projects using a variety of views, including list view, board view and calendar view. It gives team members the opportunity to be productive since it allows them to stay organized and see a layout of what needs to be done. The basic plan also lets you upload as many files as you want as long as they're smaller than 100MB, create tasks and assign them to different team members, collaborate with up to 15 team members, access some free project templates and more!
With Asana's paid versions, users have access to all of the features of the free version plus, a progress view, portfolio view, workload view, and dashboard. Also included is automation that lets users to set due dates, assign tasks to the next person, and let your team know when a project is done via slack. If you're looking for a tool that's big on collaboration, then Asana might be the program for you.
And we can relate, as the Cater2.me team have been avid Asana users for years!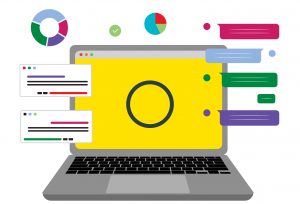 Basecamp plans and prices
Basecamp offers a free plan, designed for personal projects, students, freelancers, families, and light users. This plan lets you create three projects, invite up to 20 users, and get 1GB of storage. However, you won't be able to access the other features such as team projects, priority support, project templates, and advanced client access.
With the next step up, Basecamp Business, you get every feature, unlimited projects, unlimited users, 500 GB of storage, priority support, company HQ, team projects, and so much more. This plan cost $99 per month. For more information about each plan please refer to this link.
Basecamp usage
With Basecamp's free version, you can create up to three separate projects, add everyone involved, use tools like a schedule, automatic check-ins, to discuss, plan, and share files to stay organized. The user will see a to-do list where they can put activities to keep team members in the loop. Another great feature is being able to pitch ideas on the message board to your team, which is a great way to collaborate and work together!
Basecamp's paid version is great for managers because they can see what's going on, everything that's due, what their teams are doing, and upcoming milestones! To-do list lets you assign tasks to people and track their progress with Basecamps exclusive hill chart. However, the client access feature lets you forward client's emails directly into basecamp, which is good when you work with clients!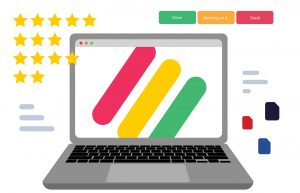 Monday.com plans and prices
Monday.com offers a free plan which is intended for individuals looking to keep track of their work. The free plan lets you get up to 1000 'items', which are tasks, projects, and so on. Each free account starts with 200 items, plus 500 MB of storage, a week's worth of activity logs, and 200+ templates. However, you get only two seats and can't get guest access or Zoom integrations.
With the next step up, you get unlimited seats, 5 GB of storage, unlimited items, and unlimited free viewers. Additional features include calendar view, Google authentication, private boards and docs, and work performance insights at a higher tier, which cost up to $22 per seat per month. To learn more about each plan click this link.
Monday.com usage
With Monday.com Basic plan, you can create a dashboard based on one board, whiteboard collaboration, embeddable documents, shareable forms, and get custom notifications. Kanban view is also available, and it lets users assign and prioritize tasks according to their team's capacity. It's a helpful way to stay organized and keep track of your tasks.
With the paid plans, you'll get timeline, Gant chart, and calendar views. It comes with extra features and ways to visualize projects beyond basic use. You can create dashboards with data up to 50 different boards, view analytics of your workflow, invite unlimited guests, and keep an activity log for up to one year!
What's the best project management tool for your company?
Hopefully, now you understand how implementing a project management tool can benefit your team, what you'll gain from it, why it affects productivity, and how it will simplify the entire project process.
The best option between Asana, Basecamp, and Monday.com for your business depends on the number of projects your team has, and the features you're interested in. All of the programs have a free plan, but you're better off with the advanced plans if you have a large team or more complicated monitoring and analytics needs.
The right project management software can be indispensable when it comes to running all the essential processes at your company. It'll help you stay on top of things and help you to succeed!