Your food choices can clean up the planet and impact the world in a positive way!
Continuing our Earth Month series, we want to highlight some of our amazing vendors to show just how much they care about the environment. We're featuring 100% vegan and gluten-free food from Arya Bhavan, and fun interactive wellness experiences from Lila Volkas. And of course, we can't forget our friends at Mother Juice, who make delicious cold-press juice and offer vegetarian salads and plant-based meals!
Find out how they joined the sustainability movement and what inspired them.
Arya Bhavan
Authentic Indian recipes are combined with new fusion dishes at Arya Bhavan in Chicago. They're all about community, health, and of course, delicious food! Kirti, Arya Bhavan's chef, grew up on a farm in India so being connected to mother nature was a part of her upbringing. Fresh ingredients on the table, as well as preparing tasty recipes with her family, was something she looked forward to. What binds Ayra Bhavan customers together: a passion for healthy, vegan food, prepared without any GMOs, preservatives, or sugar. If you like healthy food, you should give them a shot!
Interested in plant-based meals for your Chicago office? Cater2.me can bring Arya Bhavan's delicious, vegan meals to your team. You can get fresh and affordable vegan meals, raw, gluten-free, nutrient – dense dishes, and more. Check out our Group Ordering platform for more details!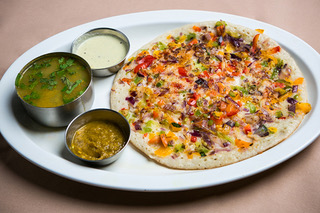 Lila Volkas
Looking to learn more about sustainable food practices, nutrition, and healthy cooking? Lila Volkas is the perfect fit for your team! Lila is a certified nutrition consultant and workshop facilitator based in Berkeley, California. Through our Virtual Experiences with Lila, your team learn about the joys of food and nutrition. Workshops include DIY kits sent in eco-friendly packaging, and Cater2.me manages all of the shipping logistics!
Lila has several engaging workshops to choose from: DIY cocktails, Kombucha classes, hack your snack workshops and so much more!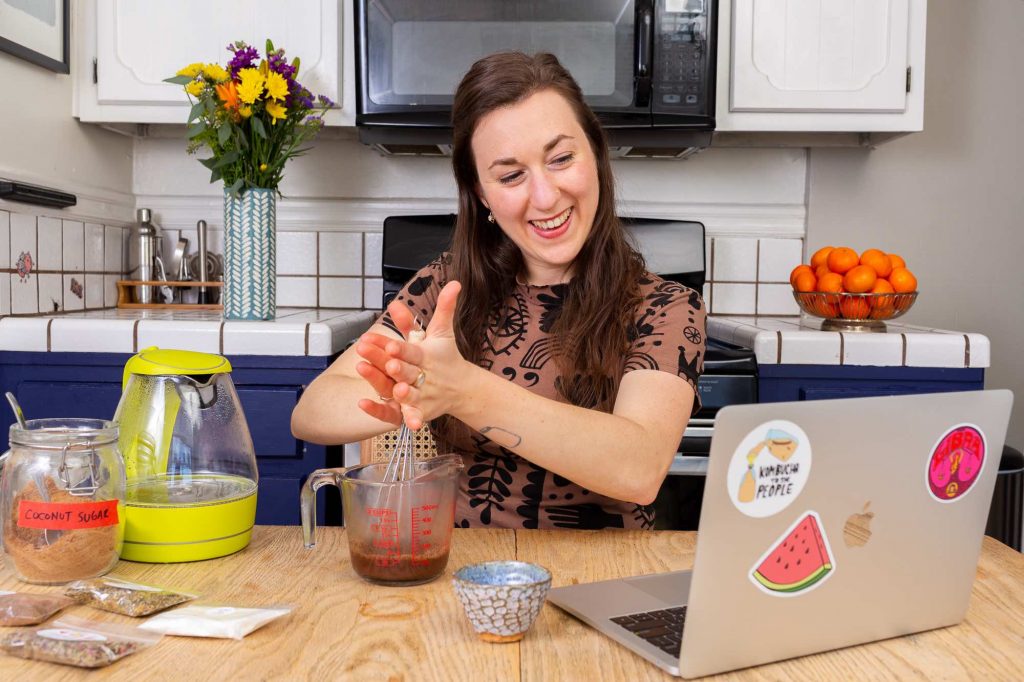 Mother Juice
Is there anything as refreshing (and nutritious) as a fresh, cold-pressed juice? Cold-pressed juice contains more vitamins, enzymes, minerals, and antioxidants than regular juice.
Ten years ago, Ellen and Laura started Mother Juice based on their love of green juice. There were no cold-pressed juice bars in Boston (where the company was founded), so the duo decided to fix that. They invested in a high-end cold pressed machine and sold their first juice at a farmers' market in 2012.
At Mother Juice, all of the options are plant-based and made from whole foods. They believe that every small effort towards eating plant-based counts! Mother Juice collects all of their waste for compost, like banana peels, strawberry tops, avocado and juice pulp, and then sends it over to a women & minority-owned composting company called CERO. In addition to juices, the company has expanded its menu to include vegetarian salads, plant-based breakfast bowls, and healthy baked goods. Ask your Cater2.me account manager to add Mother Juice to your meal calendar!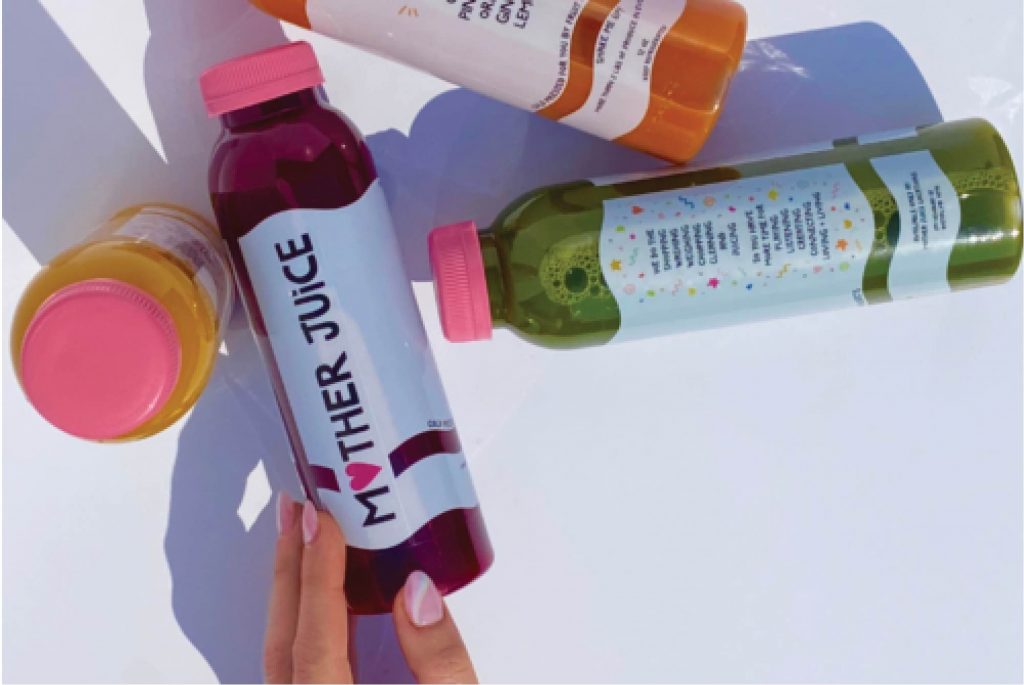 Are you Interested in booking a meal or experience with one of our vendors? Learn more here.