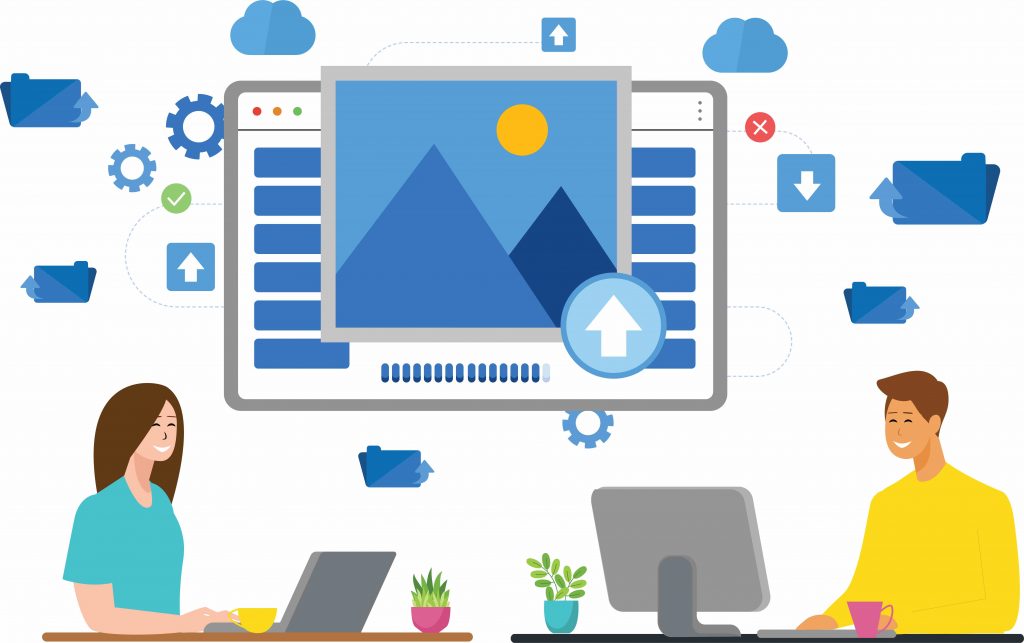 File-sharing has become increasingly important, especially since a large percentage of employees work at home or in hybrid environments. Your employees can view, share, and edit documents online, which makes collaboration easier. Finding the right solution can help your business save time and increase productivity. Your employees will never miss a project because they'll be able to access it at any time! If one of your employees is sick or on vacation, another employee can still access the files without having to contact them. Isn't that convenient?
File-sharing programs make transferring files fast and easy, both individually and collaboratively. In spite of all the software options out there, you have to pick the right one for your team to work well together. We've compared Dropbox, Google Drive, and Microsoft OneDrive to help you decide which tool is best for your business.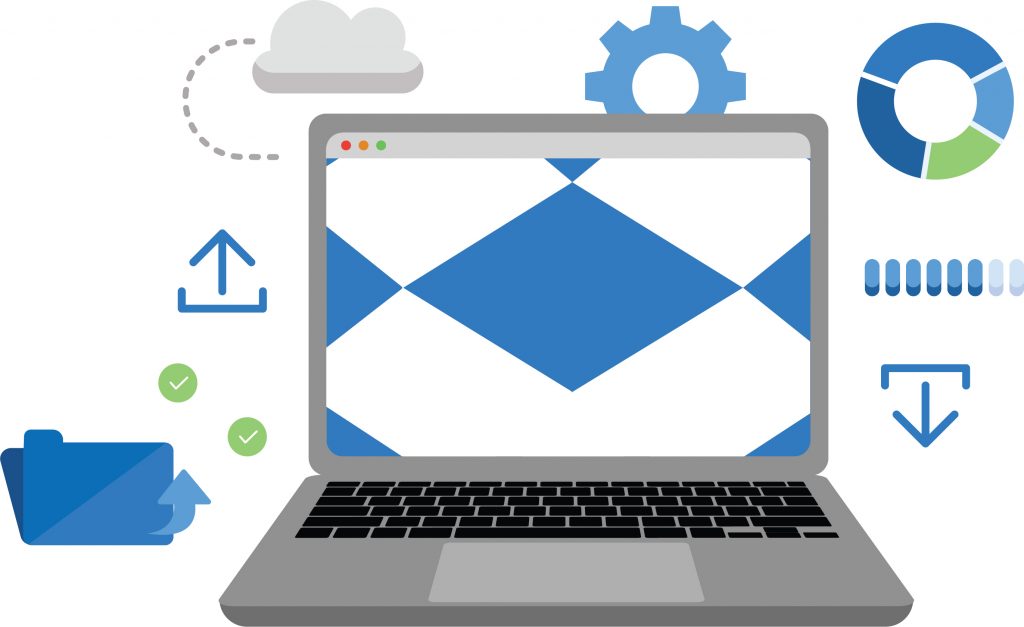 Dropbox plans and prices
Dropbox offers a free plan called Basic, which lets you access your files from multiple devices, back them up, and share and collaborate on them. There are some limitations with this plan – it only allows up to 1 user, 2 GB of secure storage, and 3 devices to be connected.
Dropbox offers two types of paid plans – one for personal use and the other for business. The business plan lets you choose from three plans. The Professional version is for individuals, the Standard version is for teams of a smaller size, and the advanced version is for larger teams. Prices start at $19.99 and go up to $25 per user per month. To learn more, click here.
Dropbox features
Dropbox doesn't have an office suite or an email interface like Google Drive or Microsoft OneDrive. It does, however, offer a collaboration document editing app called Dropbox Paper which makes it easy to share and collaborate with others on projects! You can write notes, add pictures, include links, and so much more! Because of its creative capabilities, it's perfect for remote teams! There's also a smart sync option that lets you store files in Windows File Explorer or Mac Finder without taking up local space.
Dropbox is faster than Google Drive and OneDrive for uploading files online. It's because Dropbox syncs files in blocks, whereas Google Drive and OneDrive sync files by uploading entire files.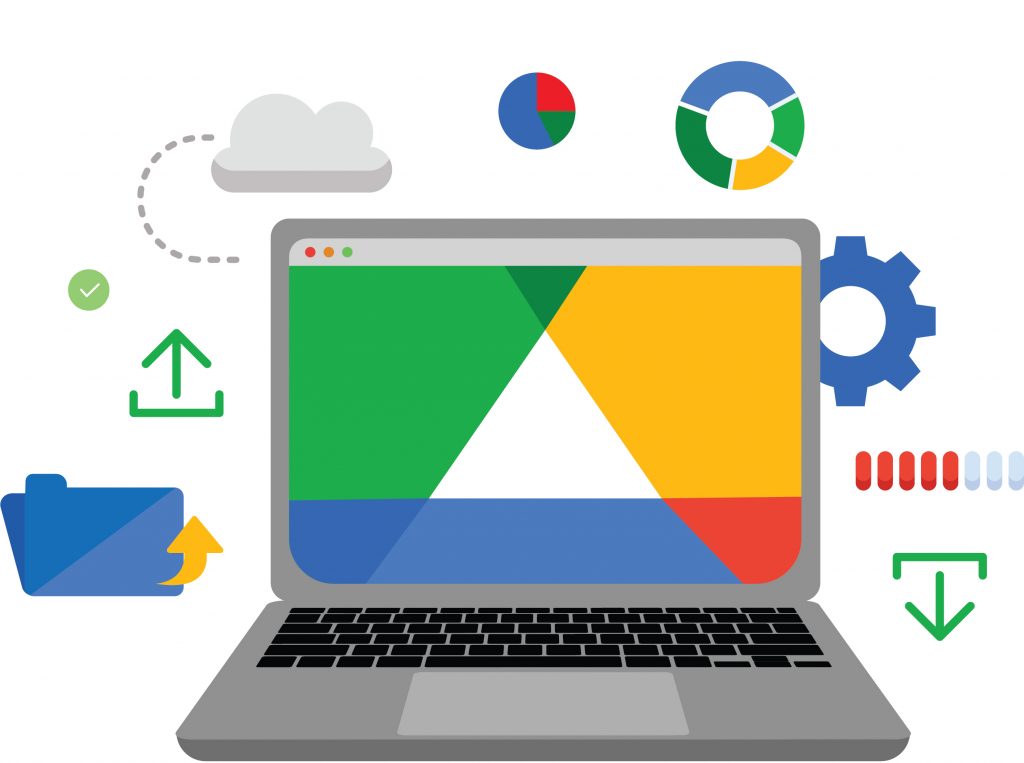 Google Drive plans and prics
Google Drive also has business and personal plans. With the personal plan, users get secure cloud storage of up to 15 GB, Docs, Sheets, Slides, Forms, Google secure email, video conferencing with up to 100 participants, and online forums at no costs. However, you won't be able to have target audience sharing, custom business email, shared drives for your team, and more!
The next step up, Business Standard TB per user, shared devices for your team, video conferencing for up to 150 people, 24/7 online support, and more for $12 per user per month. For more information about each plan please refer to this link.
Google features
In terms of free storage, Google Drive offers the most which may be convenient if you have a decent number of files to manage. Business plans come with secure corporate email, video conferencing, and voice calling, so remote and hybrid teams can stay connected! Google Drive doesn't have a smart sync option like Dropbox and OneDrive, so you have to pick the files you want to backup manually. However, Google Drive is cheaper and lets you upload bigger files.
It also has Google Drive Cloud Storage, with tons of apps for third-party integration! Don't worry if you're not on the internet and want to access your files. Google Dive still lets you access files while you're offline, and it syncs your changes when you're back online!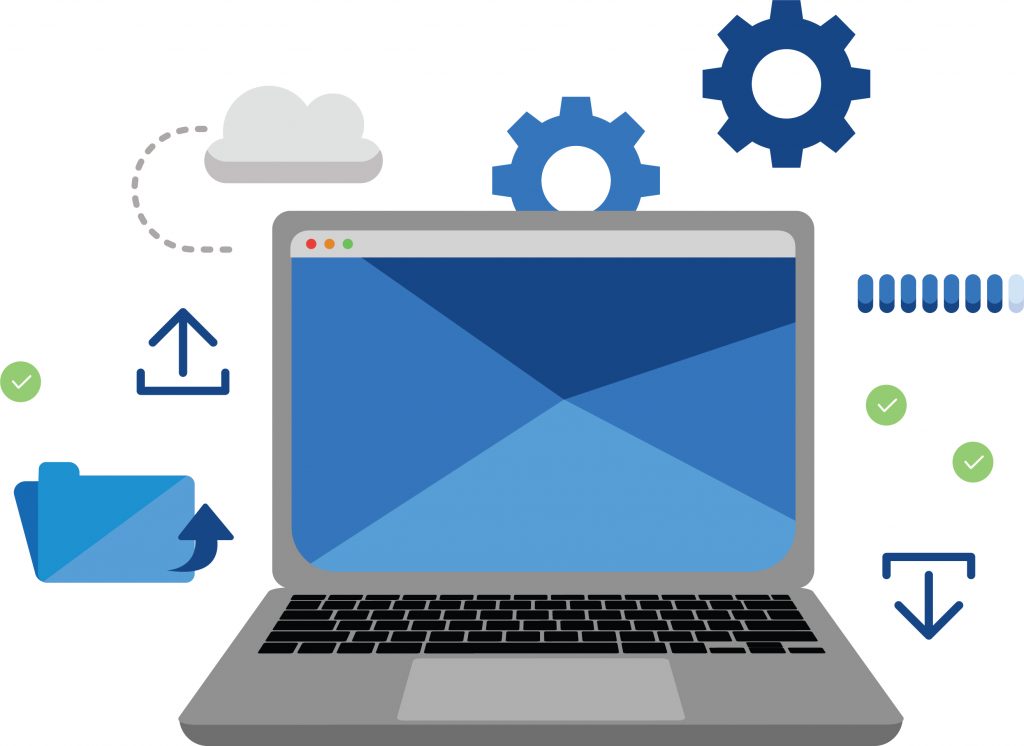 Microsoft OneDrive plans and prices
Microsoft offers both home and business plans. There are two home plans to choose from: One Drive Basic, which is free, and OneDrive Standalone, which is $1.99 per month. If you just want to store a few files or images, the Basic plan might be good for you. However, the Standalone plan offers 100 GB of storage, which is handy for people with a lot of files. These plans are both storage-only, so they have a few limitations.
The next tier up, Business, has OneDrive Business Plan 1 and OneDrive Business Plan 2. Plan 1 costs $5 per user per month and gives you 1 TB of storage, access to files from anywhere, and advanced features like @mentions, comments, tasks, and editing files on your PC, Mac or tablet. With Plan 2, you get unlimited cloud storage, advanced data loss prevention, file auditing, and automatic photo backup for $10.00 per user per month. To learn more about each plan click here.
Microsoft OneDrive features
You can connect Gmail and Microsoft OneDrive since it's part of the Microsoft Office suite, which allows users to store and manage all of their important files safely and securely. One Drive offers secure file-sharing features that Google Drive doesn't, and unlike Dropbox, it doesn't charge extra. As part of Microsoft 365, OneDrive integrates seamlessly with both Microsoft apps, like the Office 365 suite, and windows as well. It's terrific because if you get an attachment in Outlook, you can click and save it directly to any OneDrive folder!
It is also easy to work with others since you can include people without Microsoft Office and receive real-time notifications when someone edits your document. Best of all, it lets people work on the document simultaneously without overlapping edits!
What's the best file-sharing storage software for your company?
Hopefully, now you know exactly which program will fit your needs based on features, prices, collaboration, and security.
Choosing between Dropbox, Google Drive, and Microsoft OneDrive for your business will depend on how much storage you need and what functions you are looking for. Each program has a free version, but if you need more storage and you have a large team, you're better off with the advanced plans. For basic cloud storage and file sharing, OneDrive offers the best in terms of file-sharing and editing. When it comes to creating content especially with a team Dropbox is faster, versatile, and collaborative. However, Google Drive comes out on top when it comes to uploading big files since OneDrive lets you sync up to 250GB, Dropbox lets you sync up to 2TB, and Google Drive lets you upload up to 5TB.
With the right file-sharing software, all the essential processes at your company can be run more efficiently, keeping your employees productive, preventing loss of data, and eliminating multiple versions of documents!