While July 4th has passed, BBQ season is still in full swing. It is hard to resist delicious recipes like burgers, steaks, and veggie skewers with zucchini, red onions, and bell peppers that are healthy, flavorful, and grilled to perfection! BBQs are the perfect way to get everyone together, unplug from technology, and connect with colleagues, friends, and family. At work, the process of building and maintaining relationships with the team can sometimes get lost in the midst of projects and daily tasks. So, an office barbecue is a great way to say hello to summer and bring the team together in a relaxed, outdoor setting. Your team will appreciate it, it will strengthen workplace relationships, and everyone will get to enjoy some great food. Here are three ways that a catered BBQ can be beneficial to your company.
Employees Get to Know One Another
Food always brings people together, so a barbeque is a great way to rekindle old bonds or make new ones. A study suggests employers may see a boost in productivity if they encourage their employees to eat meals together. There's a correlation between how often employees eat together and how effective they are as a team, with those who eat together thriving more than those eating alone. According to the participants surveyed, the best part about dining with colleagues is the family-like atmosphere. Besides boosting team cohesion, it may also boost work efficiency because they're more likely to talk business over lunch. They'll eat, socialize, and enjoy the summer weather over a cold drink and some great grub!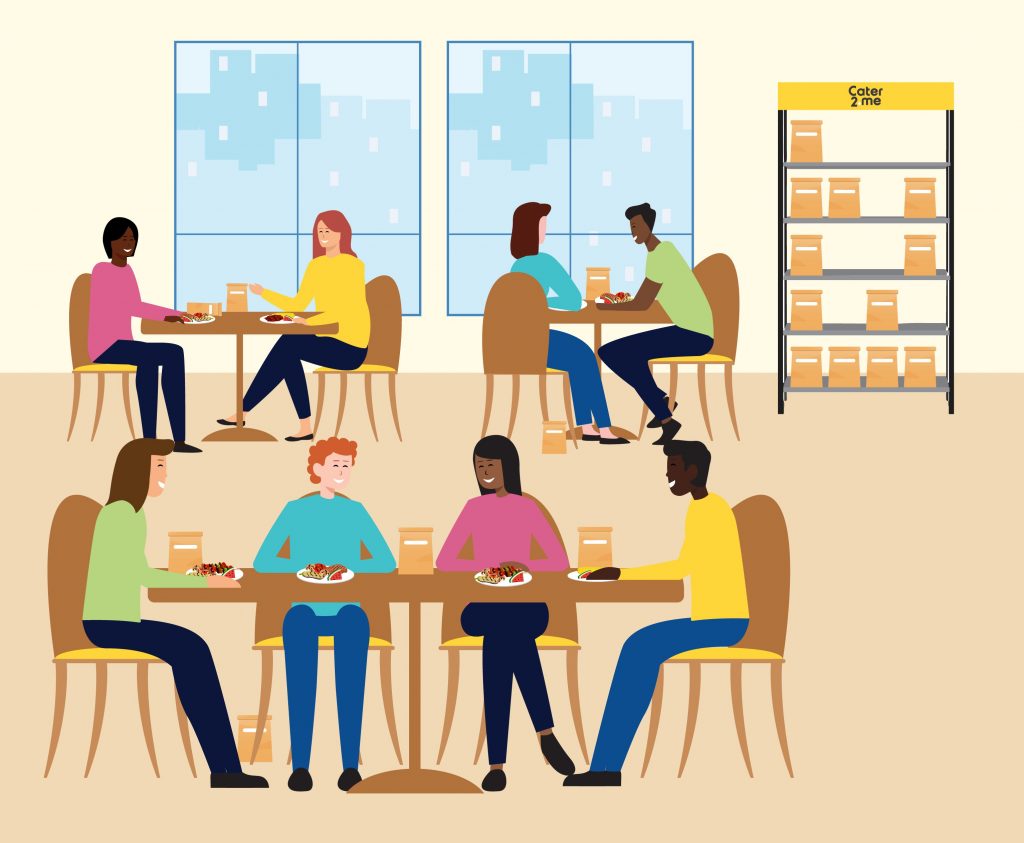 Improves Company Culture
Besides building strong relationships, food can boost employee morale. Offering catered meals to your team is a simple gesture that also shows how much you value them! Our group ordering platform lets your team customize their meals from your city's best local BBQ vendors. Each employee can select their meals according to their dietary needs and restrictions, and the meals are all individually packaged and labeled with their names making them easier to hand out! Cater2.me can even bring food trucks and chefs right to the workplace to make BBQ meals for your team, prepared to order!
If you throw a BBQ, have an on-site food truck, or have a picnic, it gives your employees a chance to get out of their desks, get some fresh air, and even connect with other teams and departments. As noted in this Indeed.com article, getting outside during the workday can increase your happiness, energy levels, and memory. Not only will your team eat well, but they'll also be more engaged, and your company's culture will ultimately improve. Plus, your employees will get some vitamin D and have something fun to look forward to besides work!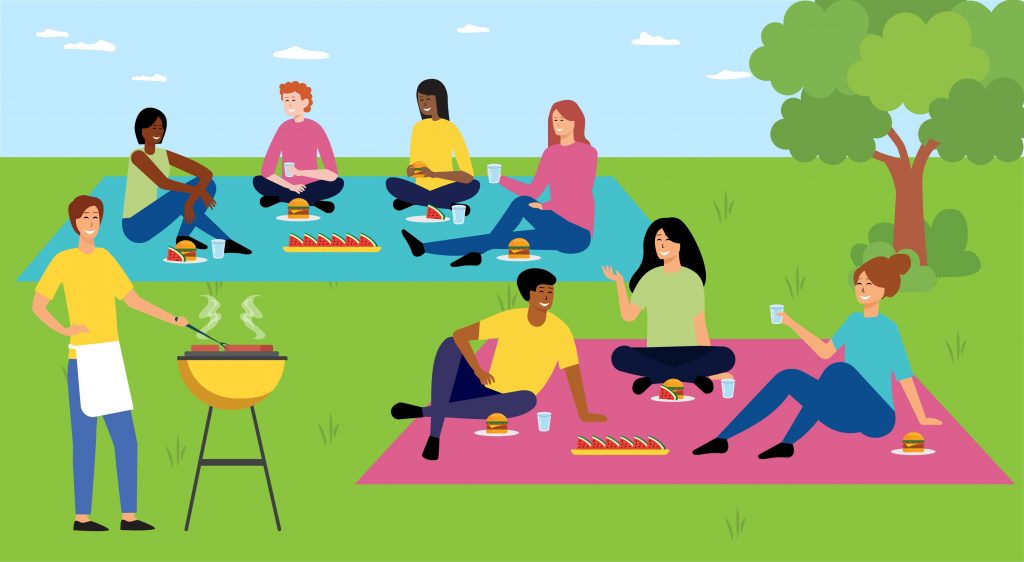 Gives Employees a Sense of Appreciation
Company-provided meals make employees feel more valued for the contribution they bring to the team. Founder and CEO of 11 Eleven Consulting Tyler Butler says providing lunch can not only bring employees together and strengthen relationships, but also make them feel appreciated. When a company values its employees, it creates a positive work environment that motivates its employees to stay. Their job will be more fun and rewarding, and they'll look forward to coming to work! Buying lunch for your employees is a thoughtful gesture that shows them you care about them. BBQs are also great for celebrating employee milestones like birthdays and anniversaries. Taking the time to remember the details about your employees will make them feel appreciated.
Nearly 80 million people love grilling outdoors, so a company BBQ is a great option to boost morale, improve company culture, build stronger relationships, and show employees how much you appreciate them! So let loose with your employees and enjoy the warm weather, longer daylight hours, and the yummy food that comes with a fantastic BBQ!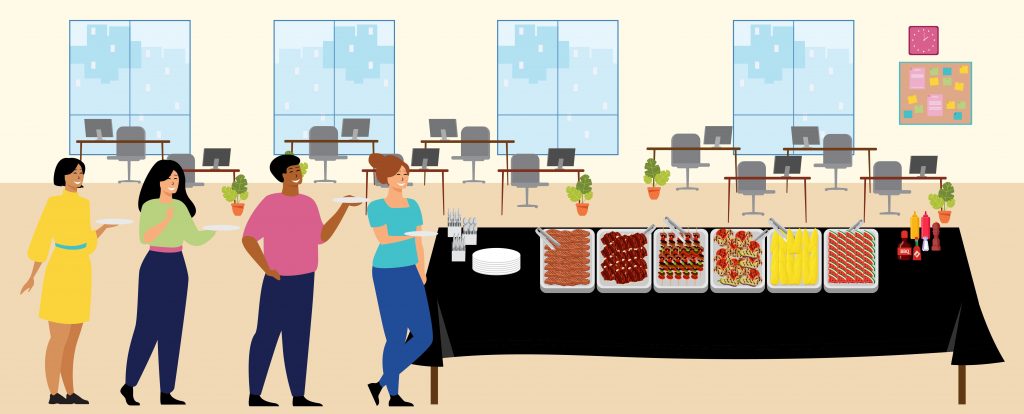 Ready to get started with a Cater2.me catered BBQ? Click here to speak with one of our catering experts!