Autumn is almost here which means apple picking, football games, cozy sweaters, pumpkin spice lattes, and fall recipes! Let's kick off the season with delicious dishes that'll warm your belly and make your family and friends beg for more at your next gathering. The recipes here will prepare you for anything the season brings, from flavorful fall cocktails to easy soups, pasta, and sweet and savory desserts. Nothing beats sitting around the fire with friends and family, eating a cozy meal, and admiring the foliage. Cooking these recipes with your family is a great way to connect – and you get a tasty leftover lunch to take to work! You're in for a delicious, hearty treat!
Pumpkin French Toast
Is there such a thing as too many pumpkin recipes? Pumpkin screams fall, not to mention it's delicious, versatile, and nutritious! Your immune system will thank you for eating pumpkin because it's packed with vitamins, minerals, and antioxidants. Health benefits include protecting your eyesight, lowering cancer risk, and improving heart and skin health. For a flavorful way to kick off your morning, how about making pumpkin french toast? It's extra fluffy, filled with pumpkin spice, and it tastes amazing drizzled with maple syrup. Even better, you can scramble some eggs and fry some bacon to go with it and have a little breakfast get-together before going to work. Breakfast is the most important meal of the day, so why not relax, connect, and enjoy it with your family?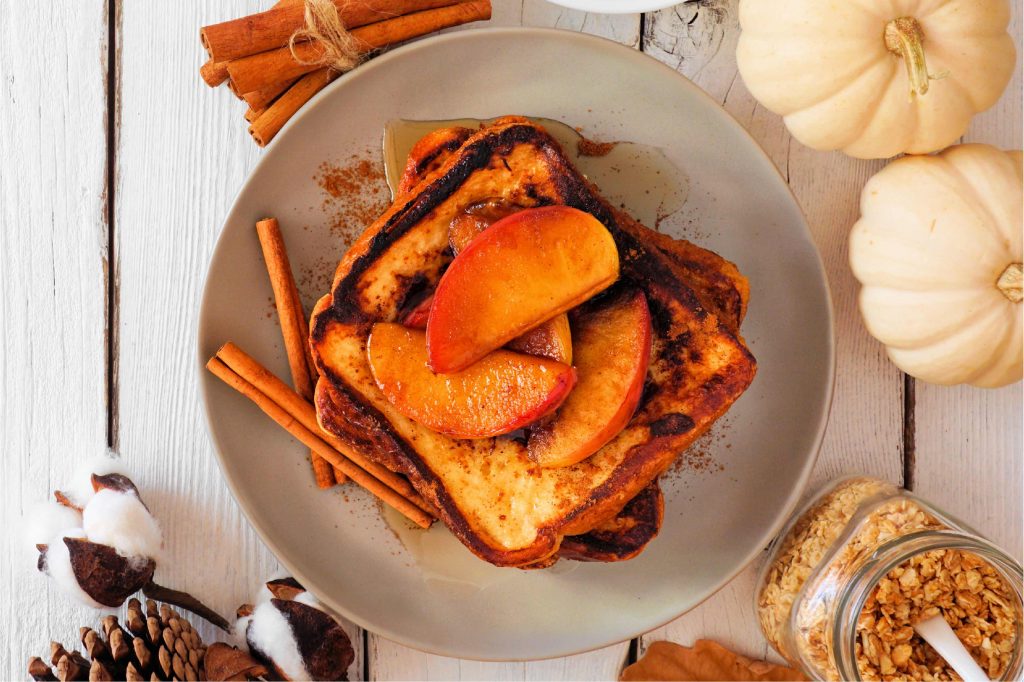 Butternut Squash Soup
As the leaves change and the temperatures drop, you might find yourself craving a warm and cozy soup. The best and most versatile fall squash is butternut squash, which is sweet, creamy, and delicious. Squash is packed with vitamins A, C, and B vitamins, antioxidants, potassium, magnesium, and manganese. It's fiber-rich, so it's great for digestion. Bringing soup to a company potluck is an excellent idea as every potluck needs at least one soup or stew, it's easy to make ahead, and it's no hassle to serve. Add a hunk of crusty bread and this butternut squash recipe is fall comfort food at its best.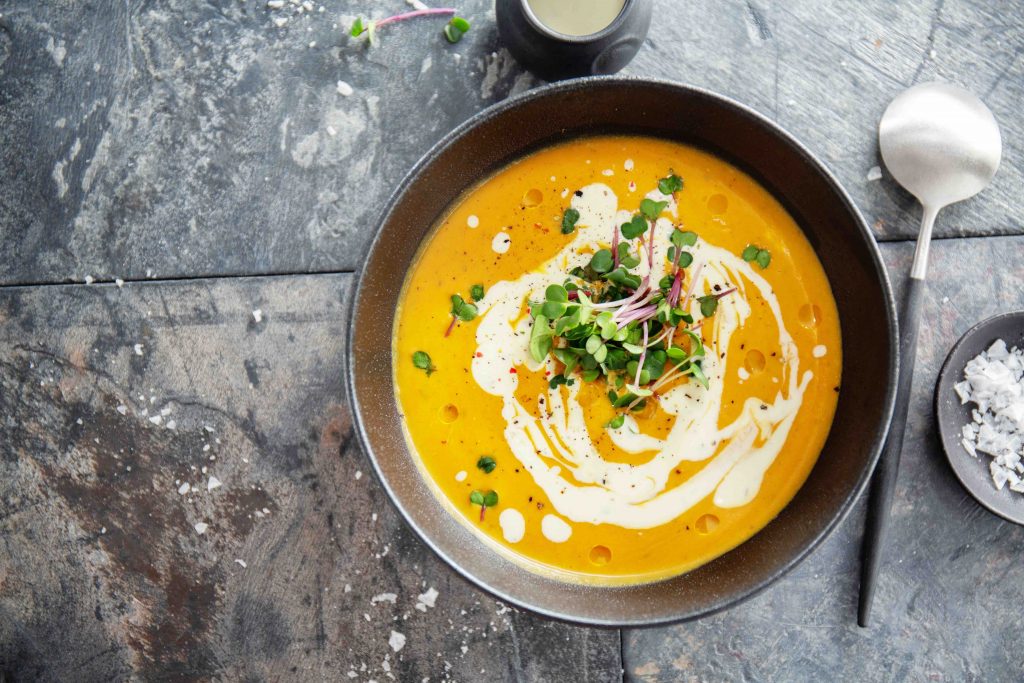 Creamy Pasta
There's something about fall that makes you crave pasta. Combining creamy sauces, noodles, and vegetables all together makes this dish so good. Cozy and warm in the stomach, you can just eat it with your friends and family at the dinner table wearing the most comfortable sweater that you own. Pasta is super easy to make and usually doesn't take much time at all, you can probably make it with your eyes closed! Here's a list of delicious pasta dishes you can make for your next holiday party or family dinner. There's no doubt that your guests will rave about the food!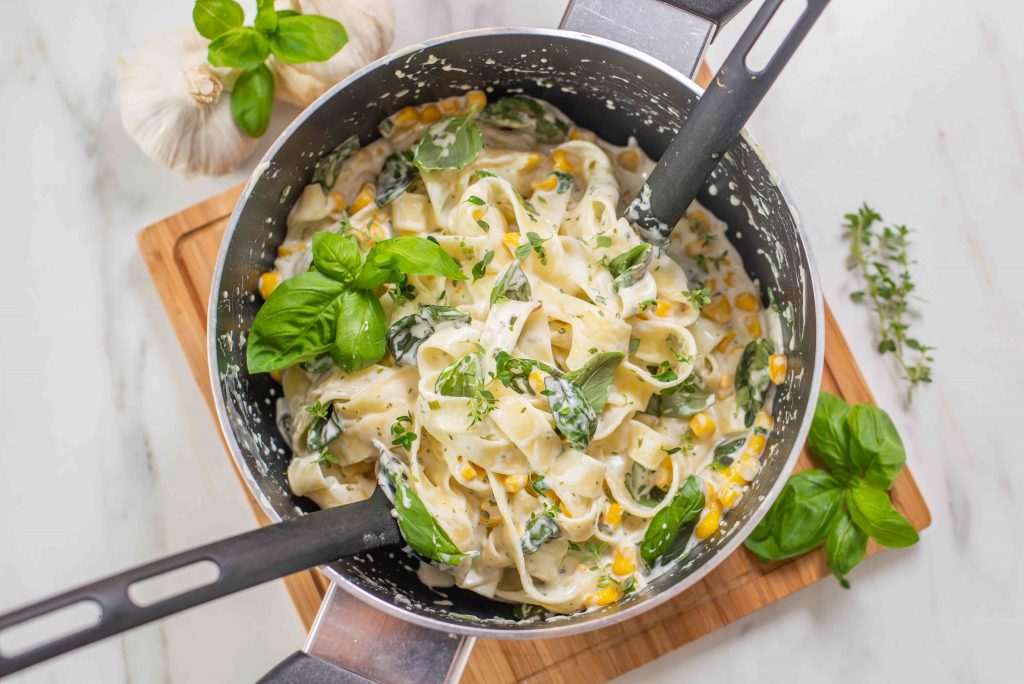 The Ultimate Chicken Pot Pie
There's nothing better than chicken pot pie, it's filling, hearty, and delicious! It's a great dish to take to work since you can prepare it the night before, and it lasts for 3 to 5 days in the fridge. It's even good for company potlucks! The recipes are so varied, so you can make one that's traditional or one that uses seasonal ingredients. Want to throw your team a potluck this fall? Cater2.me works with a wide variety of food vendors, so you'll be able to personalize the food experience to your team's preferences and dietary needs. There's nothing better than bonding with coworkers over delicious food! You never know, one of our vendors might have a yummy homemade chicken pot pie to serve up!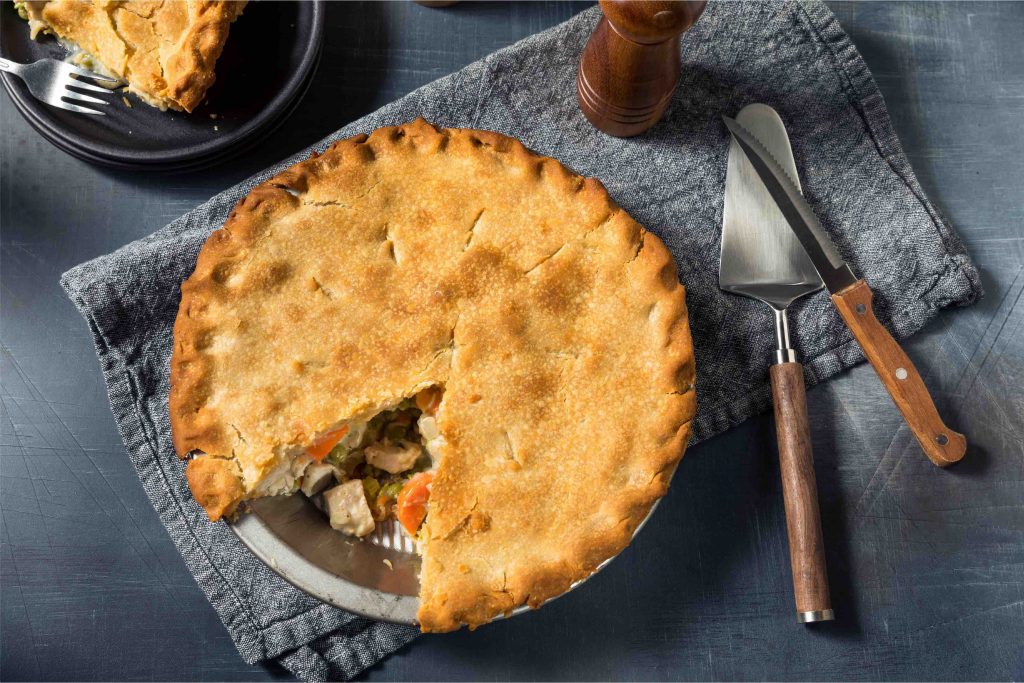 Brussel Sprouts
Brussel sprout is a cool-weather vegetable that requires three months to mature so it's best to plant it in the summer for harvest in the fall. They're fresh and healthy but still hearty, pairing well with all sorts of ingredients. Depending on how you like it, you can sauté, bake, roast, boil, or steam it. It's great in salads, pizza, pasta, and so much more. Here are 18 fall Brussel sprouts recipes you'll love!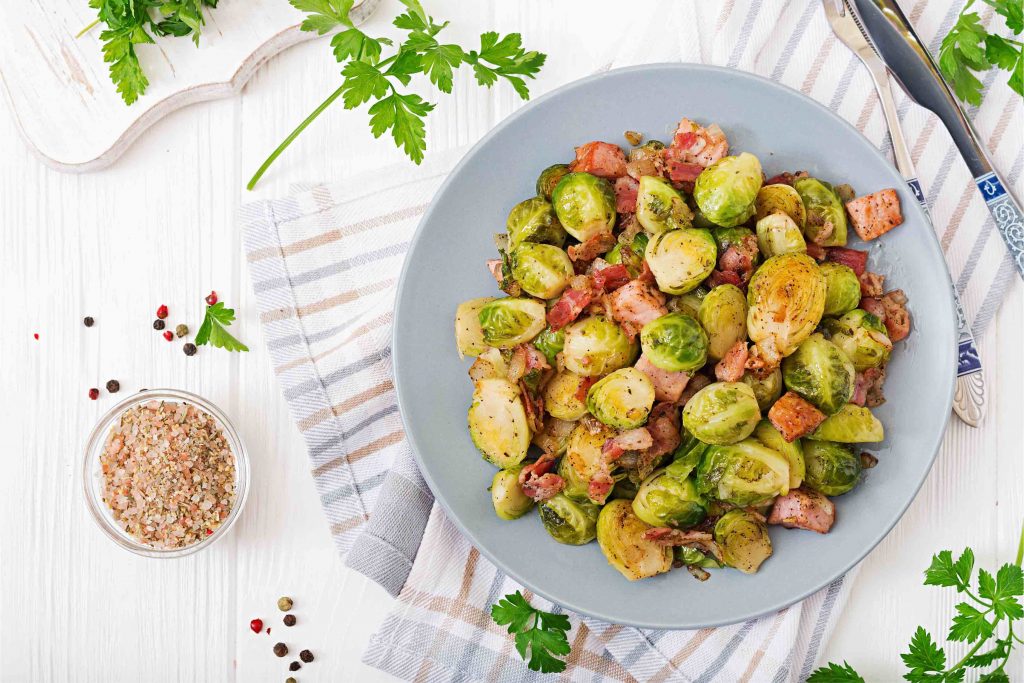 'Tis The Season for Pies
First on the list is pumpkin pie! Pumpkin pie is usually just available in season, and it's the perfect ending to a thanksgiving feast or any holiday get-together. Next up is apple pie! Fresh, locally produced apples are at their best during the autumn months. Think about all the delicious treats you can make when you go apple picking. Homemade applesauce, apple turnovers, apple cider, caramel apples, and so much more! It's a great way to get the whole family involved, especially after a day of apple picking and adventure in the outdoors! Even though apple and pumpkin pies are the most popular, there are plenty of other pies to try. Find out more here!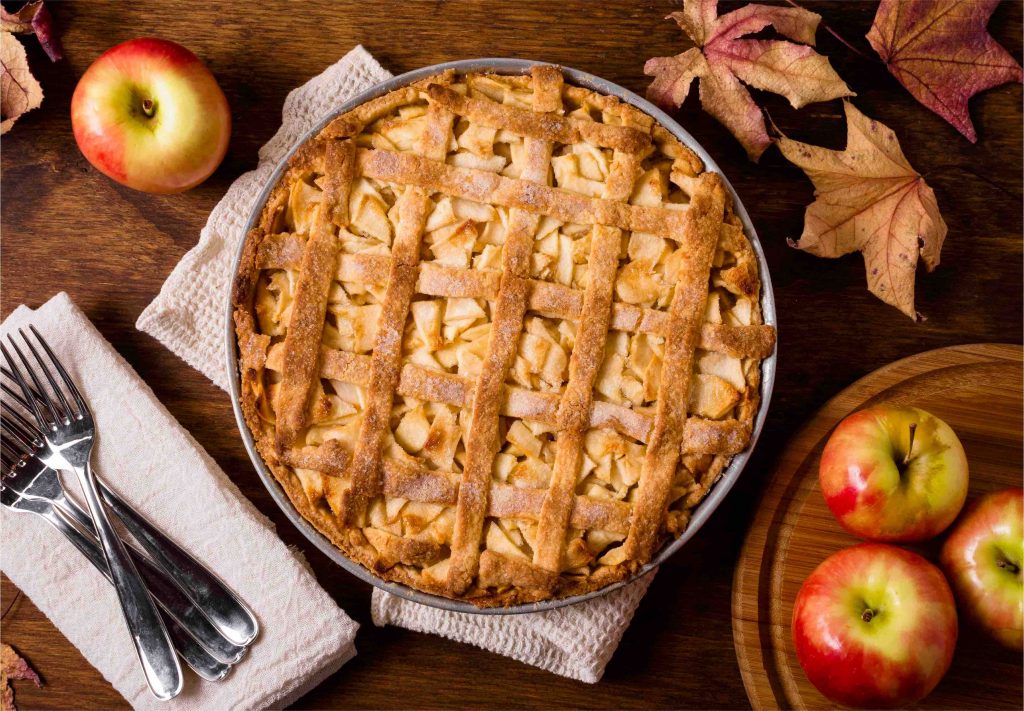 Fall Inspired Breads
Speaking of pumpkin and apples, you can also get in the fall spirit with moist pumpkin bread, sweet apple bread, and savory dinner rolls! You'll never get bored with all the yummy recipes out there. For breakfast, you can have pumpkin spice bagels with cream cheese, buttery cornbread with chili for lunch, and honey squash rolls to pair with your dinner. It's the best thing to eat right out of the oven and makes a great addition to any party, so if you're invited, you can show them your baking skills. We can't forget stuffing bread! If you want to go all out and impress your guests this Thanksgiving, make a homemade stuffing loaf and use it to stuff your turkey! You can even use the leftover bread for turkey sandwiches the day after. Plus, nothing smells better throughout the house than bread baking in the oven.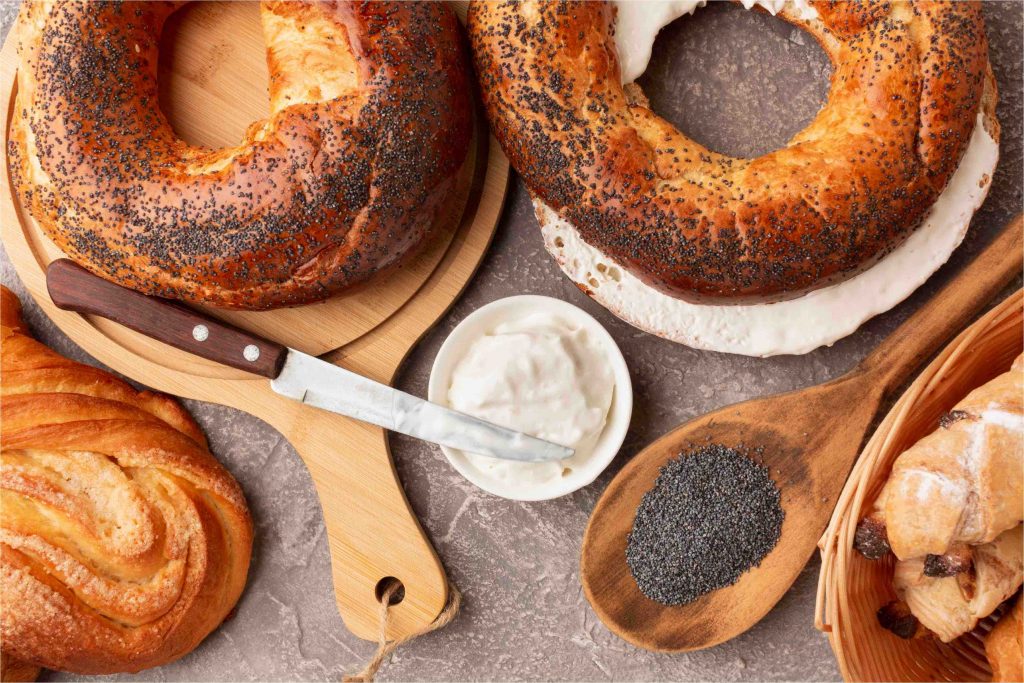 Must-Have Fall Drinks
Adding a pumpkin spice martini to your fall cocktail list is a must! An interesting blend of pumpkin-flavored liqueur, vanilla-flavored vodka, and Irish cream liqueur, with cinnamon and ground nutmeg, makes for a tasty cocktail for happy hour! Enjoy a cozy drink with your team after work while you catch up with each other. Is your team fully remote and can't meet in person? We've got a virtual experience program that lets you bring your remote team together for a cocktail-making class. It's a great opportunity for them to get to know each other while learning to make a drink. They'll have fun, gain a new skill, and tell their friends and family how awesome their company is for providing them with an exciting class! For more fall cocktails, check out these tasty recipes! Whether it's boozy apple cider, spiced hot chocolate, or pumpkin pie sangria, you can make it all.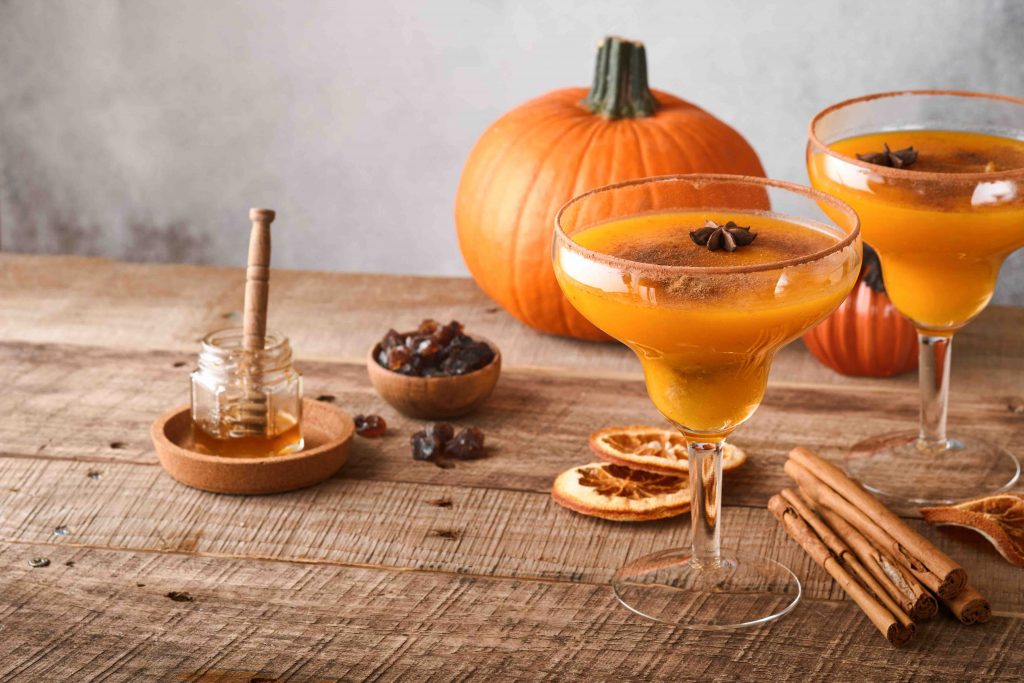 Short on time this year while trying to balance the busy holiday season? Let us cater your company meals! We've got you covered, whether you want to serve them a delicious lunch or throw a party. Click here to get started!