We're officially in Fall, which means cooler weather, autumn leaves, and the ideal time to be outdoors, especially before winter hits. Providing fun and engaging activities outside of the office is a great way to get your team connected and foster strong relationships within the organization. Research shows that 33% of employees are more loyal to an organization with a collaborative culture. Loyal employees are more likely to invest in their work, are more innovative, and are happier, which leads to a successful business. When a company fosters a culture of workplace connection, employee collaboration increases, they communicate more effectively, trust each other more, and work better together! That's why it is important to provide outlets for team-building activities and we have listed some of the best to do outside as a team this fall.
Play Team or Board Games
Instead of the usual happy hour, why not have a game match on a Friday afternoon and enjoy tasty fall cocktails while you play? Playing board games and games generally brings people together, strengthens relationships, and encourages healthy competition. As a result, they get to know their colleagues better and even connect with other departments they don't normally interact with. Team-building games like Codenames, Jenga, Apples to Apples, Scattergories, and Wits & Wagers can help your team work together and discover their strengths and weaknesses while fostering teamwork skills such as problem-solving and communication. In addition, board games stimulate the brain and aid in the formation of memories and complex thought processes! It's a win-win! Your team will have fun, gain skills, and build relationships!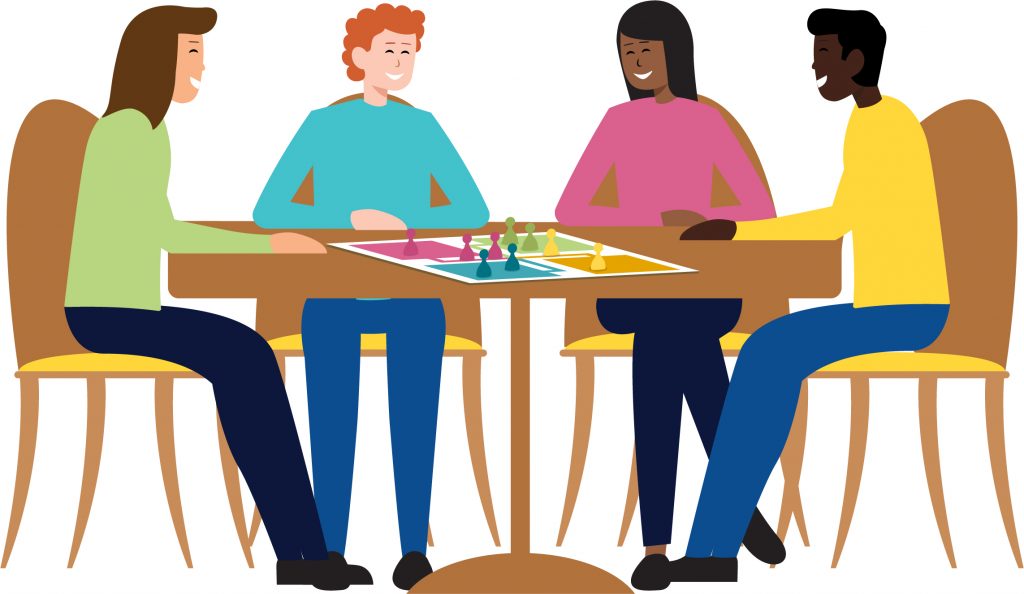 Host an Outdoor Fire Pit
What better way to kick off the fall season than with a fire pit party? Gather your team around to make s'mores and spiked hot chocolate for a fun night! After a long day of work, they can relax and socialize, or even share ideas or brainstorm with their peers. Christopher Lynn, an Anthropologist at the University of Alabama, claims that fire helps us become calmer, and sociable, and even lowers our blood pressure. To add more flare to the event, you can cater your team's meals with a campfire theme or bring local food trucks to your party. They'll have a chance to bond, take a break from work, and enjoy a delicious meal!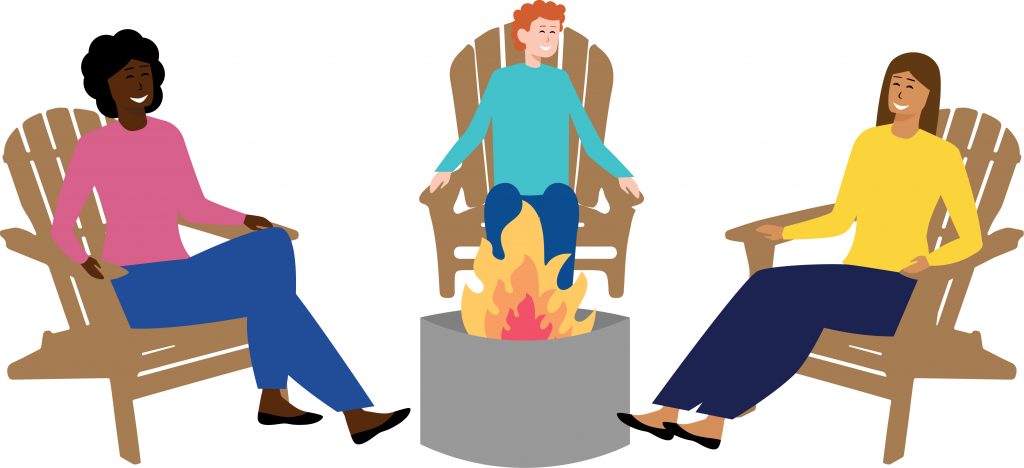 Create a Scavenger Hunt
Scavenger hunts help teams recharge, laugh, get to know each other better, and explore the city in new ways. This will get them out of their comfort zones and encourage them to collaborate. Scavenger hunts can be done in many different ways, for instance, you can have your team break into groups and take selfies that match a list. You can do this near the office or at any location that makes for great photos. Even if your team is remote, you can still set up a virtual scavenger hunt by breaking your team up into separate Google groups and putting riddles on a word document that each team has to solve. If the riddle says, "You buy me to eat, but you never eat me. What am I?" the answer would be plates and bowls. As soon as the group guesses the riddle, the next step is to figure out who has the object in their house, grab it, and move on to the next riddle until they present everything to the entire team. They'll interact, get to know each other, solve problems together, and have a ton of fun and laughs! There are also plenty of virtual experiences to meet the unique interests of your team, like a cocktail-making class, a cooking class, a relaxing painting class, and more!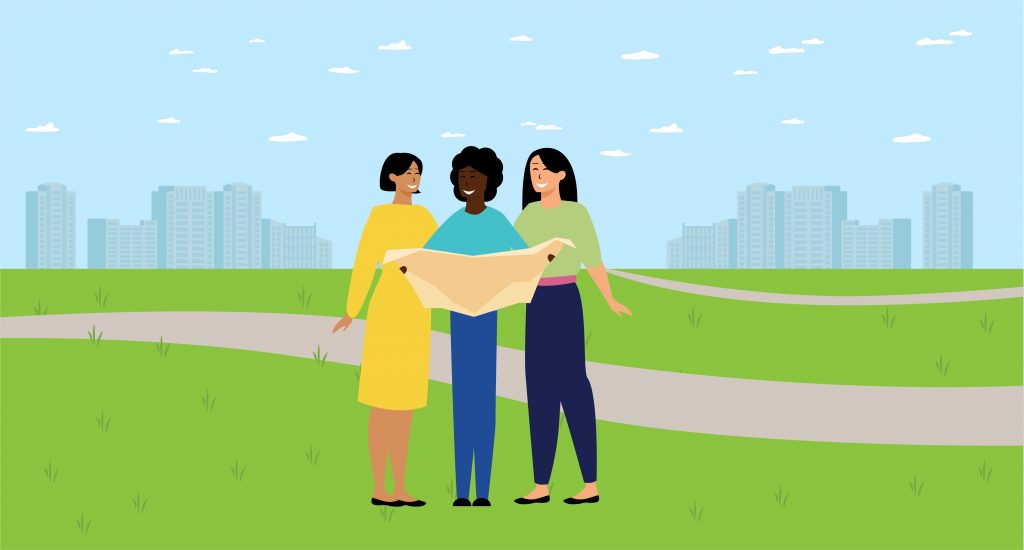 Outdoor Yoga Class
While yoga studios can be relaxing, nothing beats practicing yoga outside with your team in the fresh air. Researchers at the University of Southern California have found that relaxing outdoor environments tend to make you feel better by releasing endorphins into the brain. That's your sign to take your team outside! Yoga sessions get your team away from their desks and give them a chance to stretch, relax, and take a break. It also reduces stress, improves sleep, and boosts heart health. By showing concern for their well-being and making them feel appreciated, they'll perform better and stay longer. Generally, employers should take mental health seriously because it affects workers' performance. The Center for Disease Control and Prevention says that mental illness affects employees in several ways such as job performance and productivity. A CDC study shows depression interferes with physical job tasks 20% of the time and can have a 35% effect on cognitive performance. The best way to avoid this is to create an environment that encourages breaks. Another way to do this is every week, set up mindfulness sessions for the team so they can vent, unwind, and relax!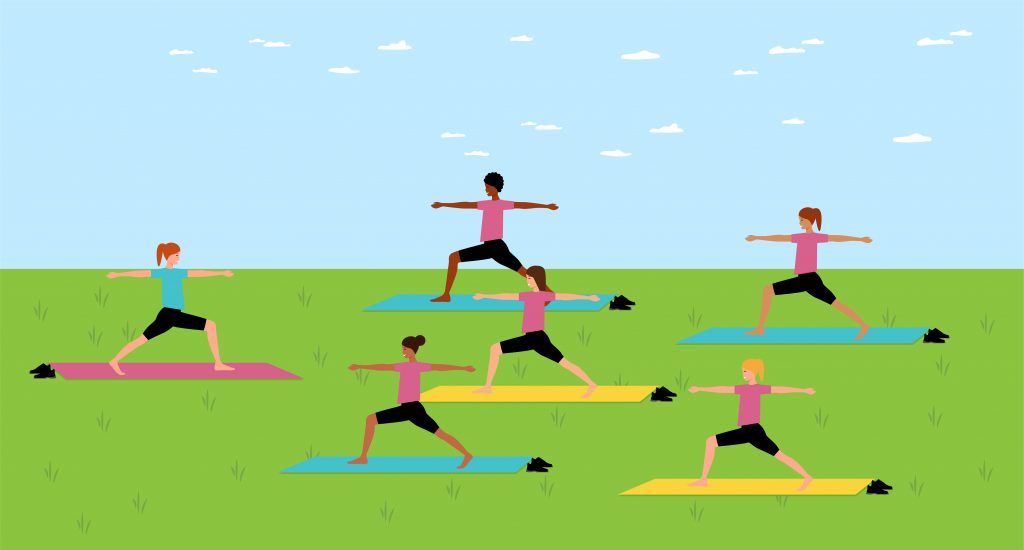 Give Back to the Community
Studies show that volunteer programs boost productivity, increase employee engagement, and improve hiring and retention. It also encourages employees to work together as a team towards a common goal. In surveys of corporate volunteer managers, 97% report that service builds teamwork internally. Volunteers agree: 78% say volunteering improved their communication skills. In addition to being part of an important cause, your team will get to build strong relationships outside of work. It'll give them new insight into the world, and learn about different communities, organizations, and fields as well as themselves. Through volunteering, they can connect on a more personal level, give back and experience these moments together! Here's a list of different types of volunteer opportunities you can do with your team!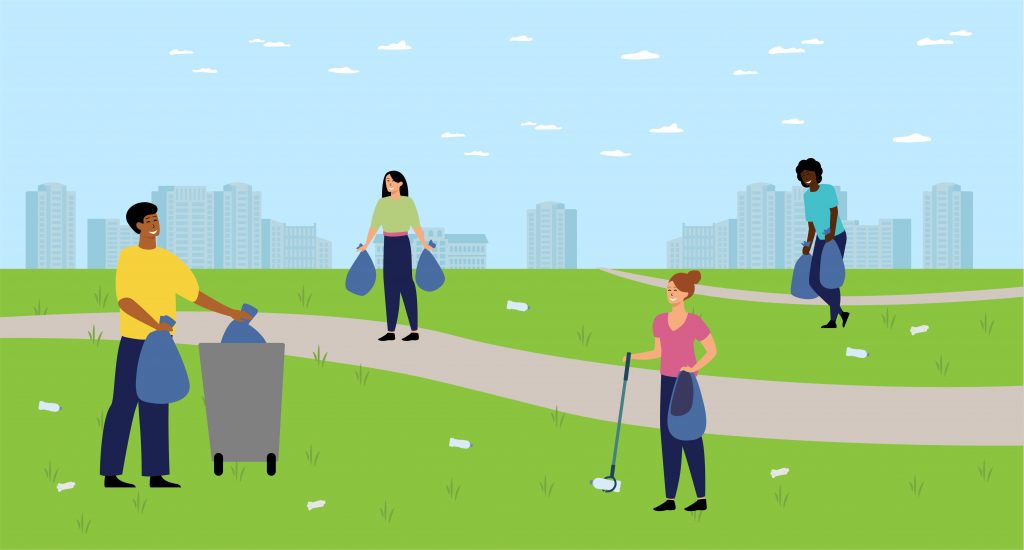 Host a Corporate Sports Day
There's always a group of sports fans in every company, so why not cater to them? Set up a jam-packed day of sports and have everyone form teams and participate in different competitions throughout the day. There are lots of things you can do like tug of war, bean bag races, soccer tournaments, kickball, relay races, ping pong, and more! You'll give your team something active and fun to look forward to and an opportunity to have a good time and probably have some laughs while they're at it. To take things a step further, you can let your team bring their friends and family so they can meet their colleagues' loved ones. It'll give them a chance to see their peers in a new light and how they interact outside the office!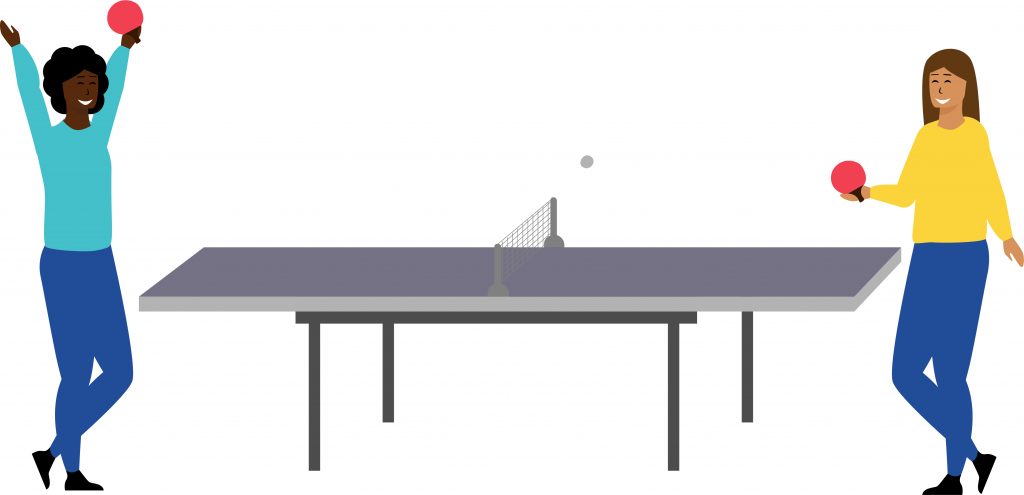 Organize a Wine Tasting
Tasting wine is a fun hands-on way to spend time with coworkers in a great discussion provoking environment, while expanding your palate. You can go all out and bring the team to a winery or vineyard or keep it simple and set-up a private tasting in a backyard or office courtyard. There are several team-building exercises "ripe" for this occasion, like asking your teams to blind taste wine and identify it, or identifying the aroma, guessing the price, and guessing the region of the bottle. You can split everyone up into teams and the winning group gets wine or gift cards! Our food vendors can also work with your sommelier to create a special catered menu at your company's wine tasting. This boozy experience is sure to encourage team connection during this unique time outside the workspace.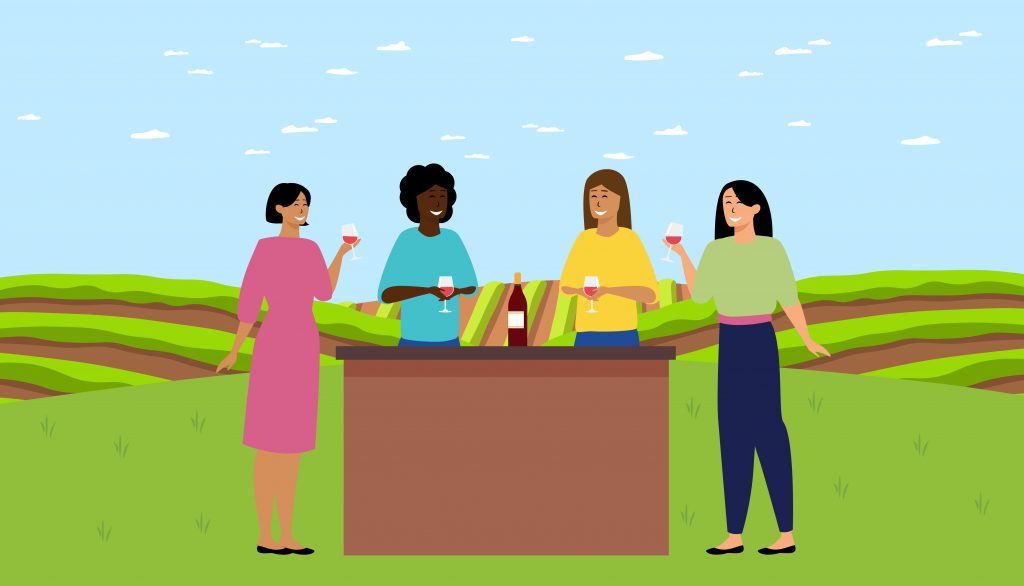 As you can see there are many ways to enjoy the fresh fall air while having fun and building team connections. Team building improves mental health, boosts engagement, and gets everyone working better together. If you want to engage your distributed teams, check out our curated virtual experiences! Your team can come together even if they are on opposite sides of the world!