It's been a year of beautiful charcuterie boards, TikTok's famous cloud bread, tasty birria tacos, and plant-based diets. With 2023 ahead, we can all expect new goals, new foods, and new drinks to excite our taste buds! We've compiled a list of the hottest trends to look forward to, including nostalgic eats, delicious mocktails, climate-conscious food, and more. Whole Foods recently released its top ten predictions of food trends in 2023, and quite a few items were listed as items we'd like to see more of. Here are some of our favorites from the Whole Foods list and some we found while researching.
Dates Everywhere
While dates have been around for thousands of years, they're just now becoming popular as a natural sweetener. Whether its date syrup, date spread, or dehydrated dates, they're used in a lot of ways. You can use it in cakes, puddings, and biscuits, as well as wrapped in bacon with goat cheese (here's a recipe!). There are several benefits associated with dates, such as gut health, bone health, and the ability to deliver naturally. If your new year's resolution is to eat healthier, now's the time to replace sugar with dates!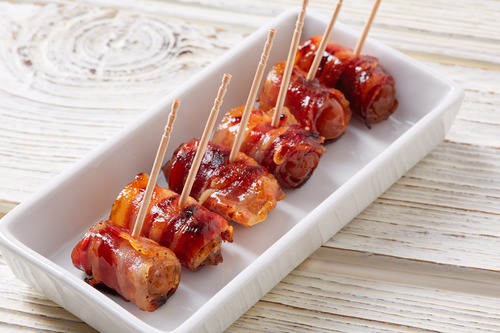 Nostalgic Eats
Let's just say you can relive your childhood because all the flavors you loved as a kid are back, but healthier! According to Mintel Global Consumer research 73% of U.S. consumers enjoy things that remind them of their past, setting the stage for nostalgic foods to go mainstream. According to Whole Foods, you'll soon see new versions of childhood favorites such as vegan-friendly mac and cheese, probiotic-infused root beer, organic peanut butter cups, and whole-grain pop-tarts. There's a popular TikTok hashtag #Vintagerecipes with over 33 million views, and many creators share videos of their old favorites and food they're inspired by, for instance, there's one on coffee malted ice cream from 1953. What a delicious treat! It's probably not the healthiest option, but you get the idea!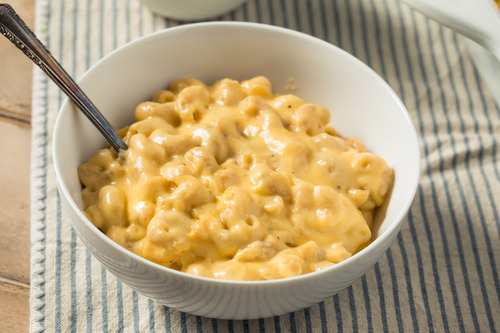 Pasta Alternatives
There's no secret that plant-based pasta is taking over many pantries these days, especially since chickpeas, cauliflower, and zucchini noodles are popular alternatives. That's not all, Whole Foods predicts a new wave of plant-based alternatives to help us all eat more veggies and fruit, so we'll see pasta made from spaghetti squash, hearts of palm, and even green bananas making their way to the grocery shelves. Whether you're looking for a special diet substitute, a way to incorporate more produce in your diet, or simply want to try something new, these healthy pasta alternatives offer something for everyone!
Avocado oil
Avocado oil isn't new, but it has become more mainstream in packaged products like potato chips, mayonnaise, and ready-to-eat meals. It may also reduce cholesterol and improve heart health, has antioxidants that are good for eyes, may reduce arthritis symptoms, improve skin, and more! Plus, avocado oil can withstand higher temperatures than many popular cooking fats, like canola oil, corn oil, and peanut oil allowing people to season both cast iron and carbon iron pans. It's great for frying, roasting, barbecuing, and baking because it has a high smoke point of 520 degrees compared to oils that are at 375 degrees!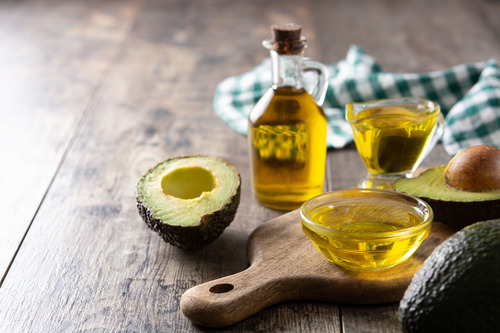 Non-Alcoholic Drinks
We must admit that this one is a bit shocking because who doesn't love a nice glass of wine from time to time? However, a healthier option can't be argued, so we're all for it! Lower alcohol intake (sometimes called "Living a damp lifestyle" or "Sober-curious"), has been on the rise this year, and according to studies, approximately 46% of regular drinkers intend to reduce their alcohol consumption with 52% actively replacing alcohol with non-alcohol drinks. Additionally, Yelp reported a 59% increase in searches for mocktails this year, which also included cream-infused "dirty sodas" and alcohol-free micheladas called "michelaguas" in its food and beverage trends for 2023.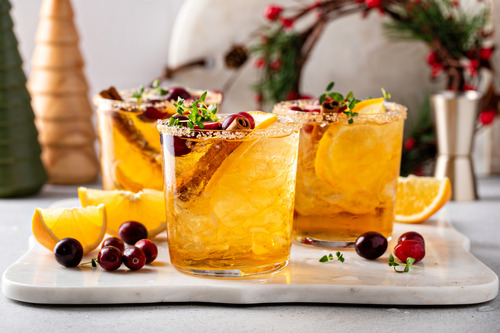 Kelp
You'll see more kelp-inspired products on supermarket shelves in 2023. It's in pickles, chips, fish-free "fish sauce", noodles, burgers and so much more! Apart from being an excellent source of omega-3 fatty acids, it is also able to absorb carbon from the atmosphere, doesn't require fresh water or nutrients, and can be grown quickly! As a bonus, you can get it in supplement form, raw, cooked, or powder form.
There you go, a sneak peek into what's to come in 2023. It's only natural that we are looking forward to indulging in all of the delicious food. In particular, we are anticipating the nostalgic eats since who doesn't enjoy a heartwarming meal from their childhood?
Get in touch to show some appreciation for your team and get some of these food trends to your office table with a Cater2.me meal program!