The month of January has arrived, which means it's "Dry January!" If you're unfamiliar with this concept, it's basically when you abstain from alcohol for 31 days in order to detox, lose weight, improve sleep, boost immunity, or save money. Overall, it's a personal choice that some people make, especially after drinking a lot during the holidays. The challenge began in 2013 as a public health campaign hosted by the U.K. nonprofit Alcohol for Change. It involved 4,000 participants. The popularity of Dry January continued to grow in 2022 with over 130,000 people signing up.
Are you ready to jump on the mocktail bandwagon? Prepare to make a whole sober bar from our favorite non-alcohol choices!
Nojito
The Nojito is a mocktail version of the Mojito that's just as tasty as the original. With fresh mint and lime, combined with the fizz from the club soda, you feel like you're drinking something boozy. Alternatively, you can use 7up or Sprite if you don't want club soda. Whether you're having a hot summer night or a winter holiday party, you can drink it all year round!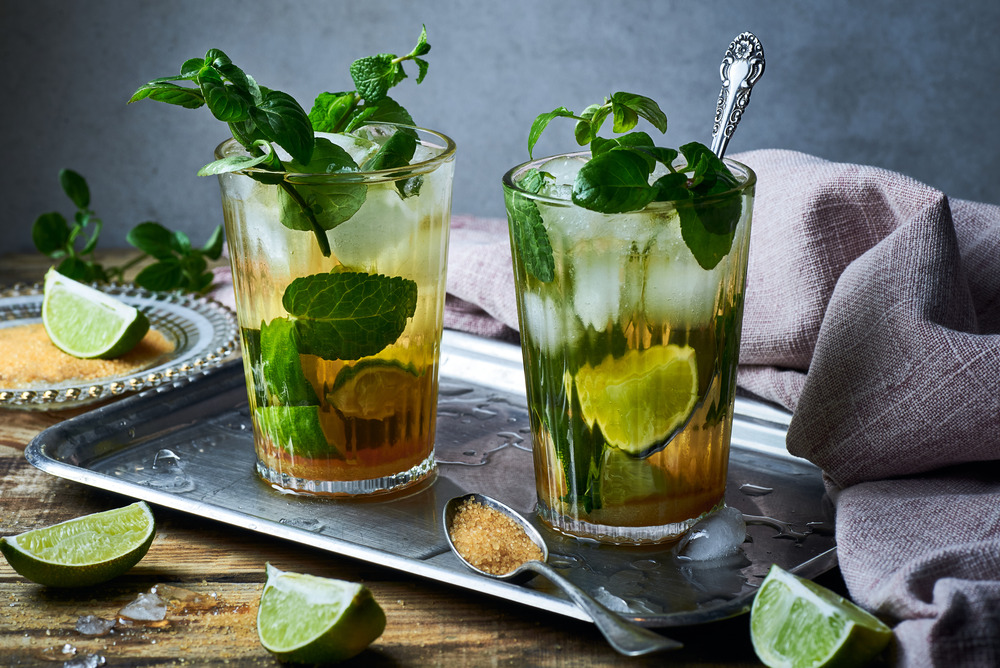 Non-Alcoholic Moscow Mule
Traditional Moscow Mules is made with ginger beer, vodka, soda, and lime. However, in the non-alcoholic version, all you need is ginger beer, mint, and lime juice! For those who like fresh, flavorful drinks, the drink is still pretty tasty. A fun fact about Moscow Mules is that vodka and Ginger Beer were matched together not because they tasted good but because neither sold well by itself. Also, ginger beer promotes mental health and can boost serotonin and dopamine levels in the brain!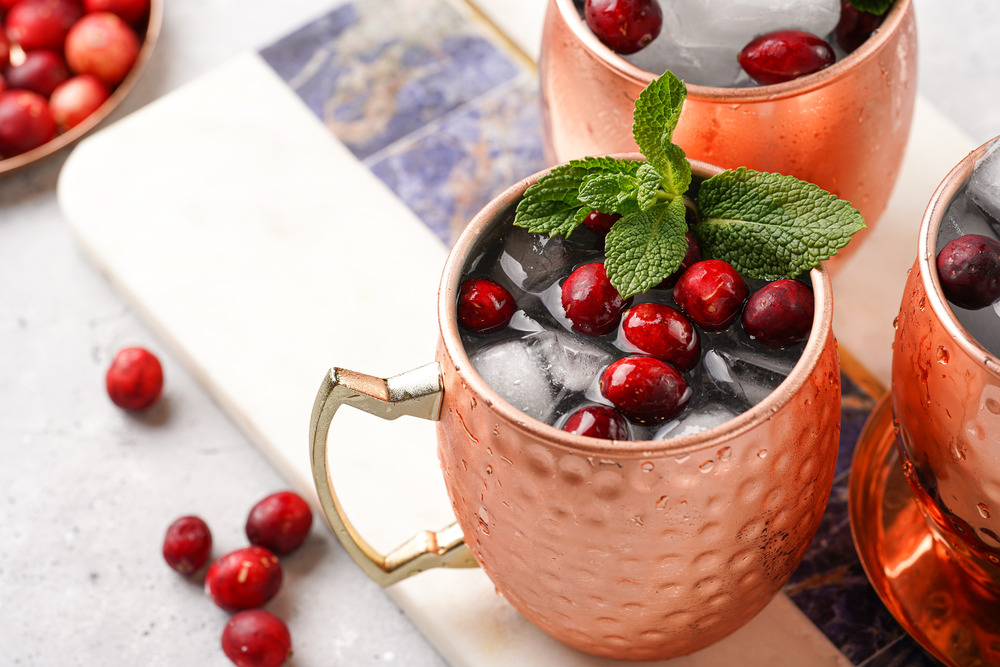 Virgin Old Fashioned
A classic old-fashioned has bourbon, orange peel, and cherries. You can replace the bourbon with brewed black tea, which gives the drink a rich flavor. As a bonus, the drink also contains caffeine. However, if you don't want caffeine, you can choose a decaf black tea instead. Here's the recipe if you want to impress your guests or make it at your next company gathering! It won't be long before they're asking for more and looking to you for drinks.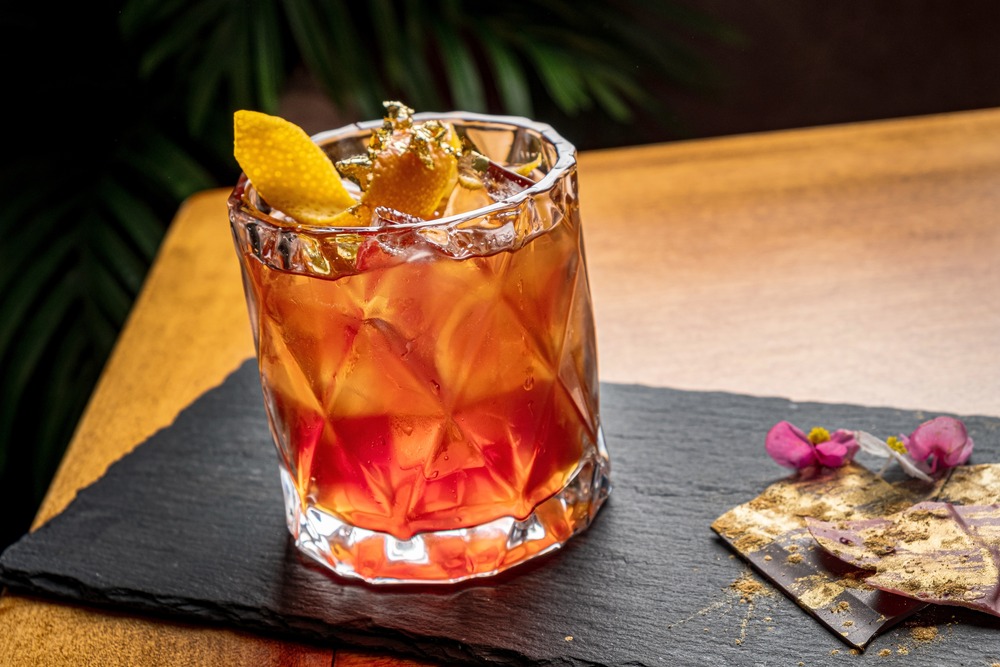 Virgin Bloody Mary
Bloody Mary is one of the most popular brunch drinks. It's spicy, flavorful, savory, and delicious. In addition to tasting great without alcohol, the virgin Bloody Mary drink is the same as a regular Bloody Mary without vodka. It is also worth noting that this lovely drink contains a huge variety of vitamins, minerals, and antioxidants, and it is rich in the powerful antioxidant lycopene, which has impressive health benefits. To make this delicious drink yourself check out the recipe here!

Non-Alcoholic Beer
While non-alcoholic beers have been around for a while, big box chains and craft breweries are getting into the game with lagers, IPAs, and stouts. The world's biggest brewer, AB InBev, says it has "set a goal of 20% of global beer volumes to come from non- and low-alcohol products by the year 2025." Additionally, in an interview with NPR, NielsenIQ, which tracks non-alcoholic beer, wine, and spirits, provided data. It is estimated that non-alcoholic beer, wine, and spirits sales increased more than 20% last year and 120% over the last three years. They suggest this is part of a broader trend of people caring more about their health and wellness.
Are you planning to watch a football game? What better way to cheer on your favorite team than with a non-alcoholic beer? Check out these 10 non-alcoholic beer options!
Virgin Pina Colada
There's no way we could forget the classic pina colada. This tropical cocktail will make you want to get away and lay on the beach somewhere! The virgin pina colada was a childhood favorite. It was especially good at family dinners when all the adults' ordered drinks, and you got one too! Even now, the virgin pina colada is still a tasty and popular option. It's the combo of coconut, pineapple juice, and freshly squeezed lime juice that does wonders for the taste buds. Plus, the cute umbrella and pineapple slice add some glam. Take a look at how to make one!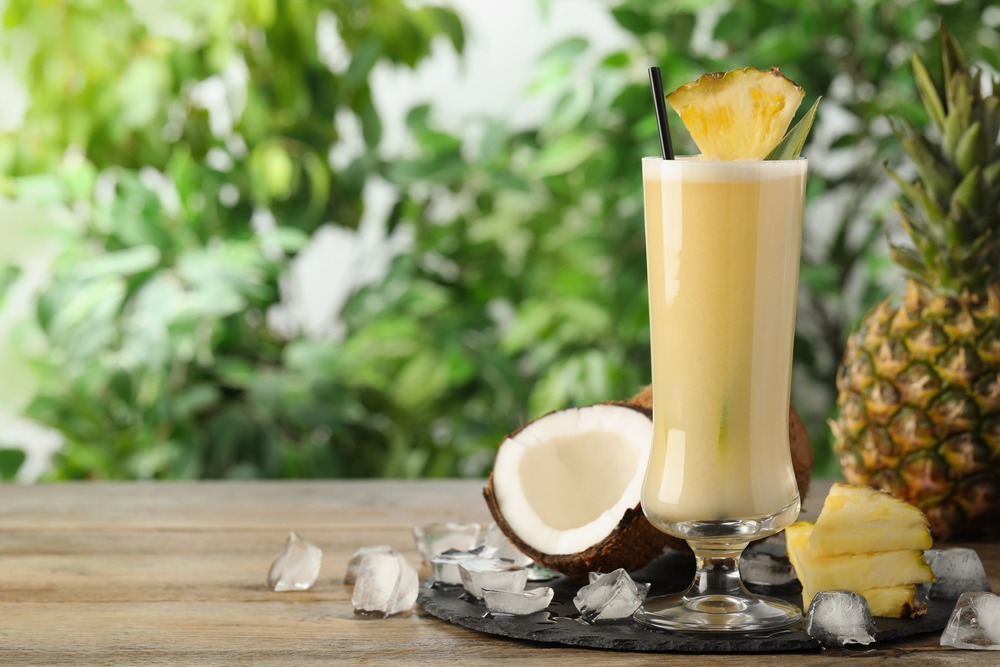 We hope you enjoyed learning about our favorite mocktails and that you try them! If you are interested in finding out what the food and beverage trends will be in 2023, check out our recent blog!