With employees spending a significant amount of time in the office, there are countless opportunities for businesses to make more sustainable choices that benefit the environment. In this article, we'll explore some sustainable swaps that offices can make to be better for the environment, as well as some brands that can help make those swaps a reality.
Implementing a carpool rewards system
One of the simplest and most effective ways for offices to reduce their environmental impact is to encourage employees to carpool. Not only does this help reduce carbon emissions, but it can also save employees money on gas and reduce traffic congestion. To incentivize carpooling, companies can implement a rewards system that offers incentives such as preferred parking spots, extra vacation days, or even cash bonuses for employees who choose to carpool.
Commute with Enterprise and Lyft offer customizable carpool solutions for businesses, including software that makes it easy to manage and track carpooling programs. By partnering with Commute with Enterprise or Lyft, businesses can streamline their carpool rewards system and make it more effective.
Using a clothing rental service instead of buying fast fashion items every season
According to the Environmental News and Data Platform Earth.Org, the fashion industry produces 92 million tons of textile waste each year, and synthetic fabrics such as polyester and nylon take hundreds of years to decompose. Although fast fashion is trendy and brings variety to a wardrobe without breaking the bank, one way to maintain those two benefits is by supplementing your core wardrobe with pieces from a clothing rental service.
Whether it's renting colorful blazers to layer over basics or switching up your accessories to change up your look, companies such as Rent the Runway or Armoire provide options that won't end up in the landfill after only a couple of wears. Companies can partner with these rental services and offer discounted rates to employees to promote the use of sustainable fashion choices.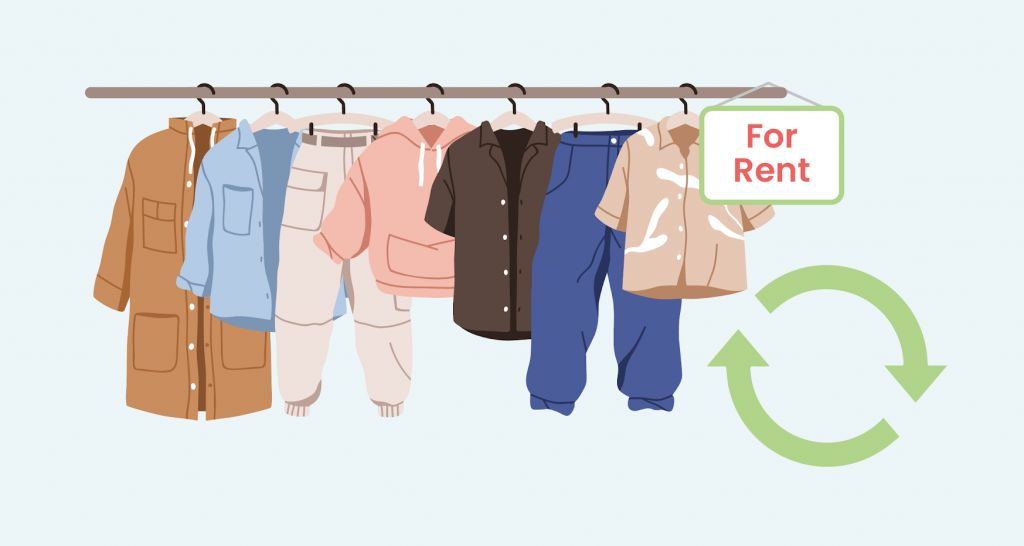 Using reusable containers to bring leftovers to the office instead of ordering out on the days where your company doesn't have catered meals
Food transportation and waste is another major contributor to environmental pollution, and many offices contribute to this problem when employees individually order deliveries from dozens of different vendors, and delivery drivers are traveling long distances to deliver a single meal. Companies that partner with Cater2.me have already made a step in the right direction by consolidating the number of deliveries their offices receive each day.
We know not every company is able to support catered meals every day of the week. For those days, employees can cook a little more the night before and bring leftovers to the office the next day. At Cater2.me, we especially love Stasher bags because they are dishwasher, microwave and freezer safe.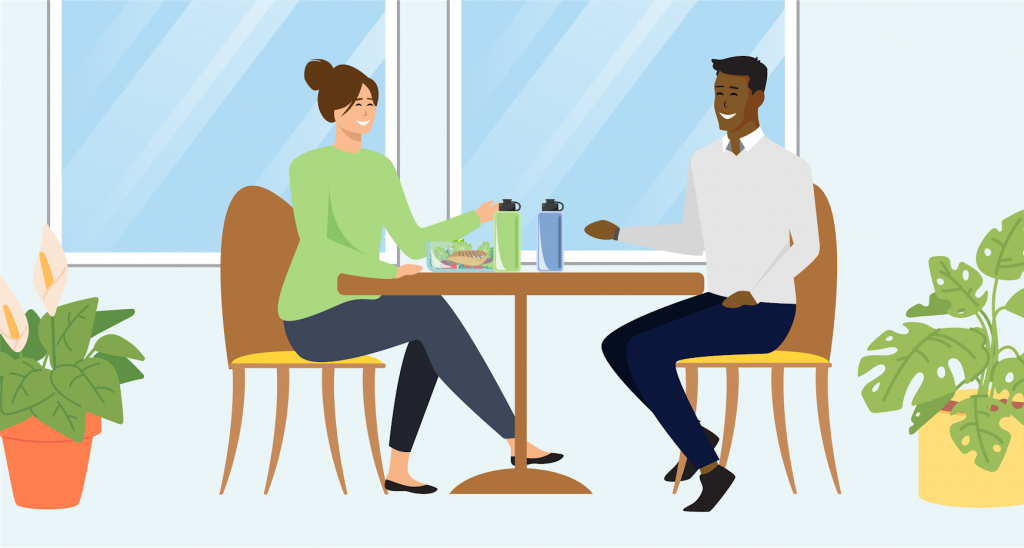 Partnering with sustainable companies when offering perks/merch to employees
Perks are an effective way to incentivize employees and show appreciation for their hard work. However, not all perks are created equal. If your company offers physical gifts, such as a work laptop or phone, a raffle at the company holiday party, or branded merch, there's the option to choose options from sustainable companies. Whether it's refurbished (but like-new!) electronics, a gift card to any of the brands listed above, or team shirts from a local business, we have more sustainable options than ever to choose from.
When it comes to moving towards a greener future, we often talk about the changes individuals, or large corporations can make. But somewhere in between recycling plastic bottles and committing to become carbon neutral are small but scalable changes we can make in our offices to become more sustainable.