You asked, we listened: Vote for your Favorite Restaurants!
At Cater2.me, we are always looking for ways to create memorable and exciting experiences for our clients, and that starts with the selection of food vendors we bring into your office for each meal. With that in mind, we're thrilled to announce our Vendor Polling feature, which allows employees to upvote their favorite restaurants and menus and help inform future vendor selection for their team.
How does polling work?
On the first Thursday of every month, employees of eligible clients receive an email inviting them to participate in an in-app poll that lists restaurants who have recently served your team, as well as new restaurants you have not yet tried. When a user clicks through the email, they'll be directed to a voting page, where they'll find three categories of vendors:
You Rated Highly
Recently tried
New
Users can then click into each restaurant to view their most popular menu items and get a sneak peek into what could be on their next menu.
The poll will be open for seven days, closing the following Wednesday at midnight, and the top-voted vendors will be added to clients' upcoming schedules.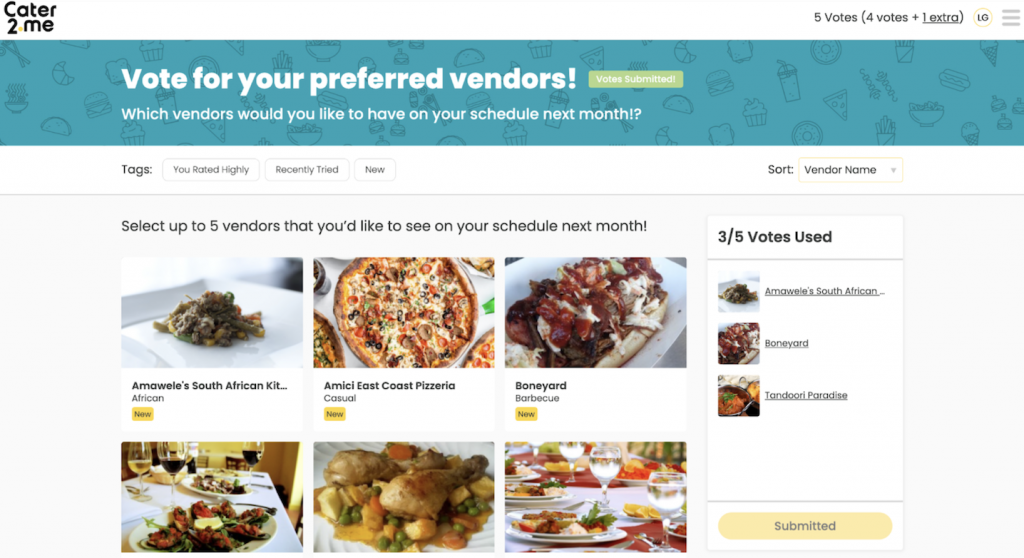 How many votes do you get?
Everyone gets four votes to vote for their favorite restaurants. In addition, users can receive up to an additional four votes by leaving feedback on meals throughout the prior month.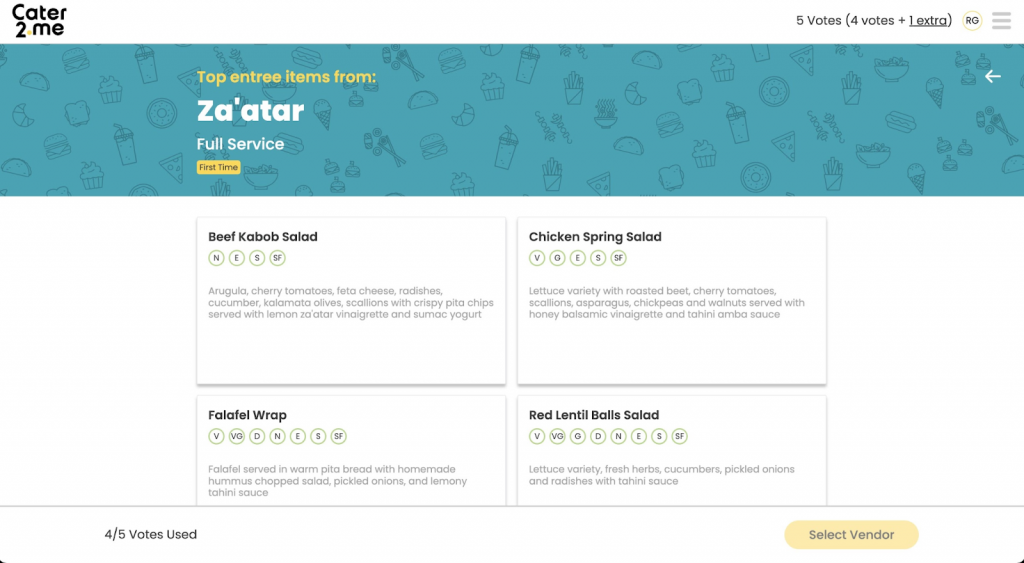 Pro Tip: If you have a restaurant that you really want, you can create a group chat with your colleagues and ask them to vote for the same restaurant to increase its chances of getting picked in next month's meals!