In today's uncertain job market, where layoffs and hiring freezes have become more frequent across various industries, it's essential to resist the temptation to accept the first job offer that comes your way. As a candidate, you are evaluating a company just as they are evaluating you.
Understanding and assessing a company's culture is crucial to ensuring long-term success and job satisfaction. While asking about the company's culture is a good start, consider additional ways to evaluate whether your working style and other preferences align with the company's culture.
Here are three key factors to consider when evaluating a company's culture during your job search.
1. Delve into Leadership Selection:
Securing the job is only the first step; the next phase involves growth and advancement within the company. Alongside inquiring about the company's support for individual training and mentorship, it is beneficial to understand how they determine who deserves management roles and what qualities they value in their leaders. Ask about the criteria and characteristics considered when promoting employees to leadership positions. This insight will help you gauge the company's emphasis on personal growth and understand what it takes to succeed within their hierarchy.
2. Ask about how you would fit into the broader team:
Unless you are interviewing for a new company, or a new team, there was likely someone in the role you are interviewing for before you, or you will be an addition to an existing team. To gain insight into how the team operates, ask about the history of the role. You can ask the hiring manager if the role opened up because a previous employee left, or whether they are aiming to address a specific unmet need in the team. Within the team, you can ask about the measures your potential new manager takes to help their team members reach their full potential. This question will provide valuable insights into your future manager's leadership style and their approach to supporting and developing all types of employees. To paraphrase Andrew Sykes, CEO of the sales training company, Habits at Work, "Culture is the sum of the habits of the people that work there," and having a better understanding of how the team operates also gives you insight into the culture of the company.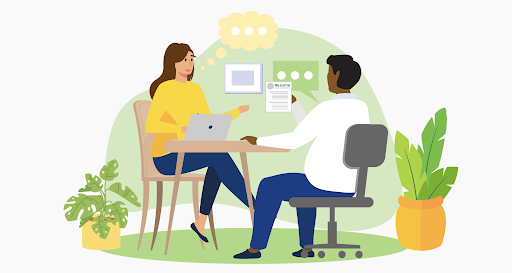 3. Evaluate the Company's Adaptability to Change:
Companies that can effectively navigate and adapt to significant changes are often more resilient and offer a better work environment. Inquire about how the company has handled large changes, such as the recent shift towards a return to the office after the COVID-19 pandemic. Did the company implement a sudden return or seek employee input through a survey? Did they introduce additional benefits to facilitate the transition back to the office? An increasingly popular approach, adopted by many companies like our clients at Cater2.me, involves offering a meal program to ease the transition and encourage employees to get excited about returning to the office, gathering with colleagues, and collaborating over a shared meal. Companies that offer meals often recognize the extra time employees are now spending on their commute and are helping ease that transition with a perk and, according to a Cornell study, a productivity boost.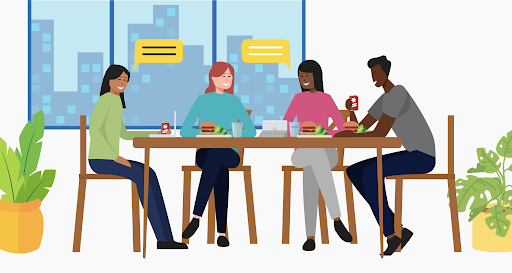 When searching for your next role, it's essential to remember that you have the power to evaluate a company's culture to ensure it aligns with your values and working style. By delving deeper into factors like leadership selection, support for underperforming workers, and adaptability to change, you can gain valuable insights into a company's culture and make a more informed decision about your future.
Remember, finding the right cultural fit is crucial for long-term job satisfaction and success.
This is a 2-part series on understanding company culture. For tips and tricks on how to showcase great company culture as a culture creator, check out our blog 3 Tangible Ways to Showcase your Company's Culture and Attract Top Talent