Back to the office. Four words that spark joy for some, and prompt stress for others. Returning to our workspaces after more than a year-long hiatus feels daunting because it is; after having shifted our entire lives to accommodate remote work, many employees have become used to working from home (and hope that it's here to stay). But since 86% of executives expect their team to be back in the office to some degree by October, it's evident that the idea of in-person work isn't totally off the table.
To fulfill the needs and wants of employees AND employers, many businesses are looking to adopt a hybrid workplace model allowing team members to work in and out of the office throughout the week. Creating a return-to-work plan that aligns with the post-pandemic need for flexibility, though, isn't a simple task.
Let's examine some of the statistics being discussed in the national conversation surrounding office returns, then see how we are working to create flexible solutions to accommodate a new kind of workplace.
Employer vs. Employee Opinion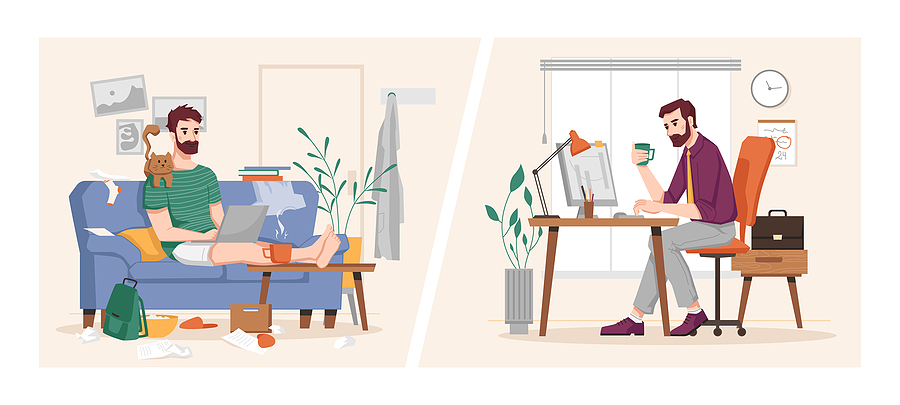 While there are some stark differences in opinion, the data shows that there isn't as much of a divide between the two groups as we once thought. Though they're willing to become more flexible in terms of in-person collaboration, few higher-ups are ready to completely abandon the idea of physical office space. And coincidentally, employees agree; PWC reports that 87% of team members feel the office is important for collaborating with team members and building relationships, highlighting those as their top needs for the physical workplace. This is an area that we can agree with both groups on: the office is essential in the creation of interpersonal relationships, which in turn improves productivity
Even though a majority of executives claim that the shift to remote work was successful for their company, 95% still believe that the office is essential in creating a positive company culture. 68% of employers feel that 3+ days in the office can help maintain that culture, and they mark it as one of their most important needs for the office alongside increasing productivity and collaboration.
Employees, on the other hand, would prefer to spend more time working at home than in the office; 55% want to remain remote for 3 or more days a week. This divide shows that although creating a plan for the return to office will be difficult, the physical workplace isn't completely dead. In fact, it is still considered to be a hub for collaboration and relationship building, all of which contribute to positive company culture.
Overall, employees expect an increase in flexibility when it comes to their office return- 26% of them, to be exact, are hoping for more opportunities surrounding virtual office work. More than half of employees reported that they are more interested in having a hybrid office/work-from-home schedule, and nearly a third would prefer to nix the office entirely. Only 9% of respondents indicated that they would be interested in returning to the office full time.
The Impact of Working From Home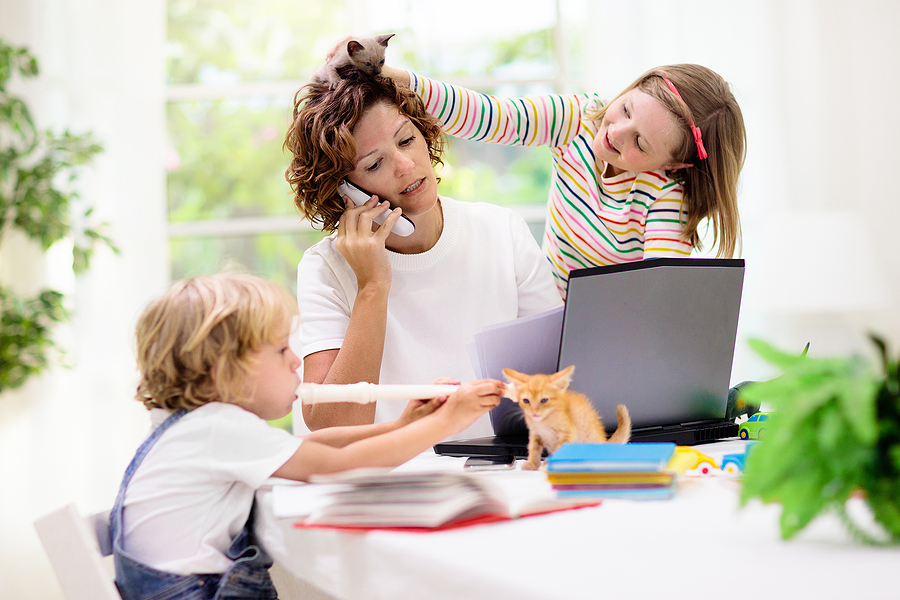 Operating in a remote environment has its pros and cons, but there is no denying that working from home has made a considerable impact on career progression. A survey conducted by Linkedin found that 29% of individuals feel that remote work is hindering their career growth. Additionally, 26% of respondents reported that WFH has made it harder to learn from their colleagues and prevents them from doing their job efficiently on account of distractions in the home. On the other hand, 25% of professionals reported that they feel WFH helps them be more efficient, increasing their value as an employee.
In terms of mental health, we have also seen interesting data reporting that overall, the effects on personal well-being have been slight. 35% of respondents in a survey conducted by CHG Healthcare said they experienced a positive change in their mental health, while 26% reported a negative change. A majority (39%) of participants, though, feel that their mental health has neither declined nor improved.
Getting together in person is more impactful than we think. You can learn more about the value of getting together in our recent blog here.
What's Next?
Vaccinations are becoming more widely available by the day, and many companies are taking this as an opportunity to get their teams back into the office; so much so that more than 60% plan to require proof of vaccination. Our research shows that because of the differing opinions of employers and employees, a hybrid workplace model may be the best option for those looking to return to in-person work in a safe, flexible way.
We have been working hard to create flexible workplace solutions perfect for those ready to reenter the workplace. Our latest partnership with Envoy, a leader in office management technology, was created to take workplace automation and flexibility to the next level, reducing costs for our clients and saving our points of contact significant time. You can learn more about this partnership here.
While corporate catering has always been our bread and butter, now our new suite of services can accommodate the needs of any office, remote or at home. Our programs include…
Boxed Meals: This option is perfect for teams looking for a meal option that is safe, budget-friendly, and hands-off, as our dedicated account managers plan your meal based on employee preferences and dietary needs.
Group Ordering: This solution is perfect for those with flexible headcounts who want to allow their employees to choose their meals and have the option to order additional items from the vendor.
Pantry Services: Pantry services are great for teams in the office looking for some supplemental snacks in the workplace as an added employee benefit. The snacks are curated by our team to complement meal plans and other in-office offerings.
Additionally, we offer flexible solutions for remote teams like…
Virtual Experiences: This online event program can allow you and your team to reconnect over something like a remote cocktail-making class or virtual yoga throughout your WFH day.
Snack Boxes: Snack boxes allow you to bring your pantry services right to your employee's door! We can ship our basic or elevated snack boxes anywhere in the US, and the contents are curated to suit your employees' tastes.
As companies transition back into the workplace, they can take advantage of a mix of these services to make their teams feel valued, regardless of their physical location. Learn more about these offerings here.