It's no secret that Covid-19 has shifted the workforce, and a lot of companies are implementing hybrid work environments in response to it. Businesses started going fully remote in 2020 and have realized their employees don't need to be in the office full-time to get the job done.
Now, as we settle into 2022, hybrid work is becoming increasingly popular. If you're not familiar with the concept, a hybrid office is defined by Enterprisers Project as fitting two general frameworks:
Employees work in-person some of the time and from their home office (or another remote location) the remainder of the workweek/ workday. The schedule is up to the company's work policy and can vary depending on position or industry.
Some team members work mostly or entirely on-site, while other teams or individuals are entirely remote.
According to a recent study, 83% of employees said they felt a hybrid model would be optimal going forward. And since 62% of executives feel that their organizations would need between two and four days a week in the office to maintain strong company culture, it's reasonable to assume that compromises along the hybrid work model are here to stay.
The question is, how do we run a hybrid office? We've got three tips to help you navigate this new reality.
Listen to your employees
Employees want to be heard as much as clients do, so listening to what they have to say can keep them productive and engaged. Despite many executives' disdains for fully remote work schedules, work from home isn't as bad as some may make it seem. Hybrid workers can be just as productive, if not more, than those working in the office full-time. And giving them additional flexibility and a say in their schedule can boost work performance and mental health. The key to getting more involvement from your workers is to listen to them, says new research. Sixty-four percent of 675 professional workers in the U.S and Canada who were polled said that" leaders making decisions without seeking input" was the biggest problem. It boils down to employees wanting to feel heard and valued.
Create suitable working environments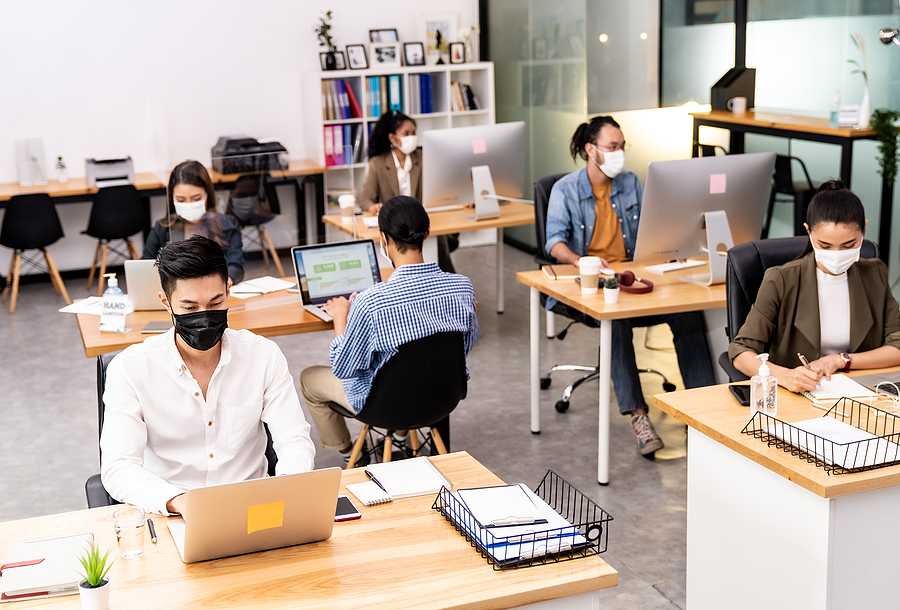 A new office schedules calls for a new working arrangement. COVID compliance and safety standards are at the top of managers' minds, so bringing the physical workplace back will require some overhauls, even for the most modern pre-pandemic offices. Distancing your desks and sanitizing spaces is only the beginning. Next, you need to manage headcounts, mealtimes, meeting rooms, desk reservations, and even coworking spaces. But how?
Luckily, the pandemic has birthed an entire industry dedicated to helping you run your workspace and in-person meetings as efficiently (and safely) as possible. Integrations like our technology partnership with Envoy can help you make your office return easy as our platform allows you to keep track of your virtual team's attendance, daily headcount fluctuations, desk assignments, and more. It is even interwoven with our meal program solutions, so you can manage all of your office needs right in one place. Envoy also boasts a catalog of technological capabilities ready to help your hybrid space thrive, and even offers a full hybrid workplace platform to make collaboration a breeze.
Motivate your team with perks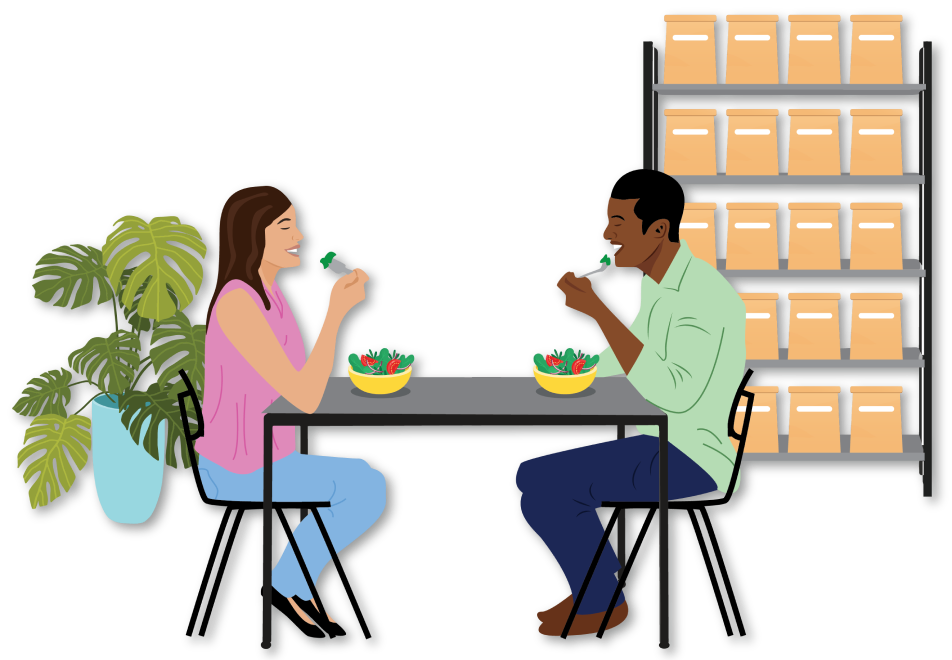 Of course, we're a company that puts great value in the way our physical workplace provides a meeting place for remote workers and in-office workers to convene, connect, collaborate, and build a meaningful culture among their colleagues. There's nothing like it! But as companies' priorities and needs shift, we've shifted to meet their needs.
To help our hybrid clients maintain their corporate culture, we've worked hard to adapt our offerings and move with the times. Check out some of our great culture-building solutions aimed at keeping your hybrid team engaged,
As companies transition back into the workplace, they can take advantage of a mix of these services to make their teams feel valued, regardless of where they're physically located. Learn more about these offerings here.